Who made the first phone with an AMOLED screen?
Samsung's AMOLED trademark refers to an HD-resolution (above 1280×720) Super AMOLED Screen. The Samsung Galaxy Note was the first device to employ it. The Galaxy Nexus and Galaxy S III both employ a PenTile RGBG-matrix (2 subpixels/pixel) to achieve HD Super AMOLED, but the Galaxy Note II uses an RBG matrix (3 subpixels/pixel) but not in the typical 3 stripe configuration.
What is AMOLED?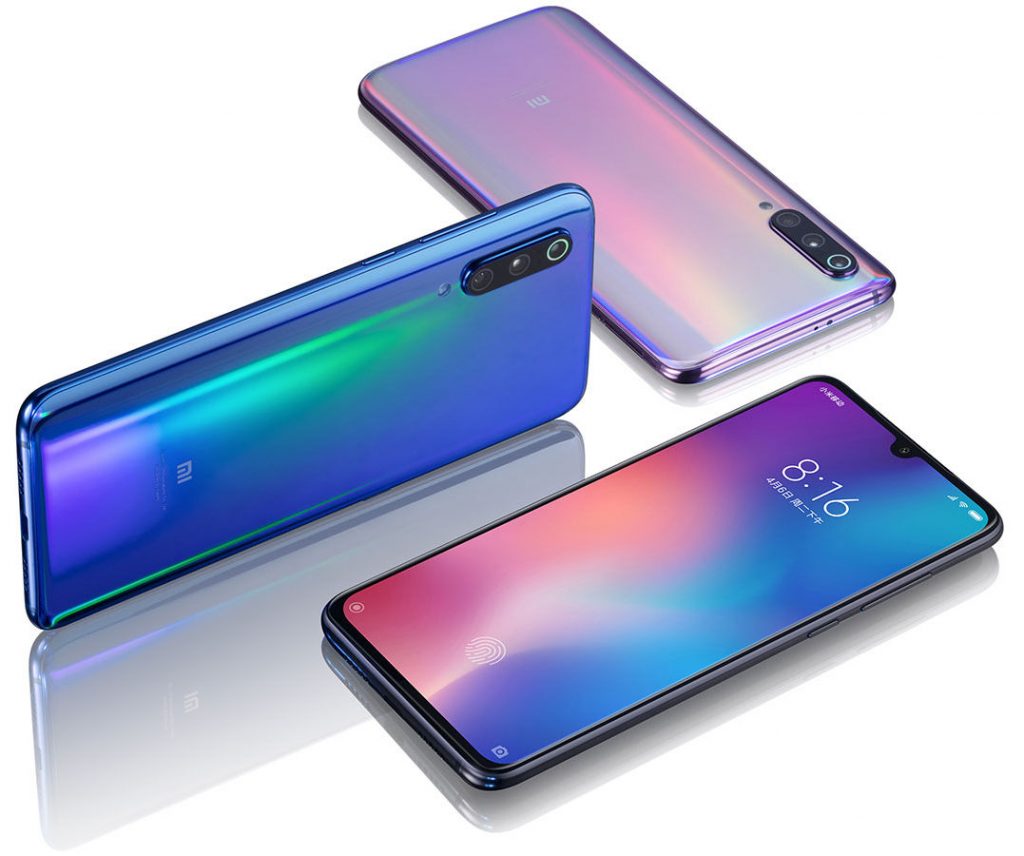 AMOLED (active-matrix organic light-emitting diode) display device technology is a kind of OLED display device technology. OLED refers to a sort of thin-film-display technology in which organic compounds constitute the electroluminescent material, whilst active matrix refers to the technology that addresses pixels.
AMOLED technology has been utilized in mobile phones, video players, TVs, and digital cameras since 2007, and it has continued to advance toward low-power, low-cost, high-resolution, and large-size (for example, 88-inch and 8K resolution) applications.
Which Display and Who Used it first?
Super AMOLED- "Super AMOLED" is a marketing phrase coined by Samsung for an AMOLED display with an integrated touch screen digitizer: the detecting layer is incorporated into the display rather than placed on top of it and cannot be detached from the display itself. The display technology has not been upgraded. Super AMOLED, according to Samsung, reflects one-fifth as much sunlight as the first-generation AMOLED. Super AMOLED, often known as s-AMOLED, is a member of the Pentile matrix family.
Super AMOLED Advanced-Motorola markets Super AMOLED Advanced as having a brighter display than Super AMOLED displays and a better resolution — qHD or 960×540 for Super AMOLED Advanced against WVGA 800×480 for Super AMOLED — and being 25% more energy efficient. PenTile is a feature of Super AMOLED Advanced that sharpens subpixels in between pixels to provide a higher resolution display, although some picture quality is sacrificed as a result. This sort of display is seen on the Motorola Droid RAZR and the HTC One.
Super AMOLED Plus- Super AMOLED Plus is a Samsung branding that was first introduced with the Samsung Galaxy S II and Samsung Droid Charge smartphones, in which the PenTile RGBG pixel matrix (2 subpixels) used in Super AMOLED displays has been replaced with a traditional RGB RGB (3 subpixels) arrangement typically used in LCDs. Because of the increased number of subpixels, this AMOLED version is brighter but less energy-efficient than Super AMOLED displays. It also creates a clearer, less grainy image. They are even more energy-efficient and brighter than AMOLED and Super AMOLED screens. On the other hand, Samsung cited screen life and costs as reasons for not utilizing Plus on the Galaxy S II's successor, the Samsung Galaxy S III.
HD Super AMOLED Plus- In 2012, a non-pentile HD Super AMOLED Plus screen was used to test a version of the Samsung Galaxy S3 running Tizen OS 1.
Full HD Super AMOLED- This display, which is found on the Samsung Galaxy S4, Samsung Galaxy S5, and Samsung Galaxy Note 3, has a 1920×1080 resolution, sometimes known as 1080p. It can reproduce up to 97 percent of the Adobe RGB color space. Since 2017, it has been utilized on a wide range of Samsung devices.
Quad HD Super AMOLED- AU Optronics pioneered Quad HD Super AMOLED technology usage in April 2014. Following the debut of AU Optronics' phone with a Quad HD Super AMOLED screen, other companies such as Samsung launched phones using the technology, such as the Samsung Galaxy Note 4 and Samsung Galaxy Note 5 Broadband LTE-A, as well as the Samsung Galaxy S6 and S7.
Who made the first phone with a notch?
Essential was the first brand to introduce a notch to the market, releasing the PH-1 on May 30, 2017. The notch was positively welcomed as a tiny cut-out that gave the phone a distinct form while maintaining a best-in-class screen-to-body ratio of 84.9 percent. Almost every reviewer we encountered, including our own Joshua Vergara, was first irritated by the cut-out, but quickly forgot about it after some usage.
While Essential was the first to debut with a notched device, LG has a Korean patent on a comparable design as early as November 2016. Just before Apple released the iPhone X, Samsung submitted a patent for a notch design as well.
 What is a notched display?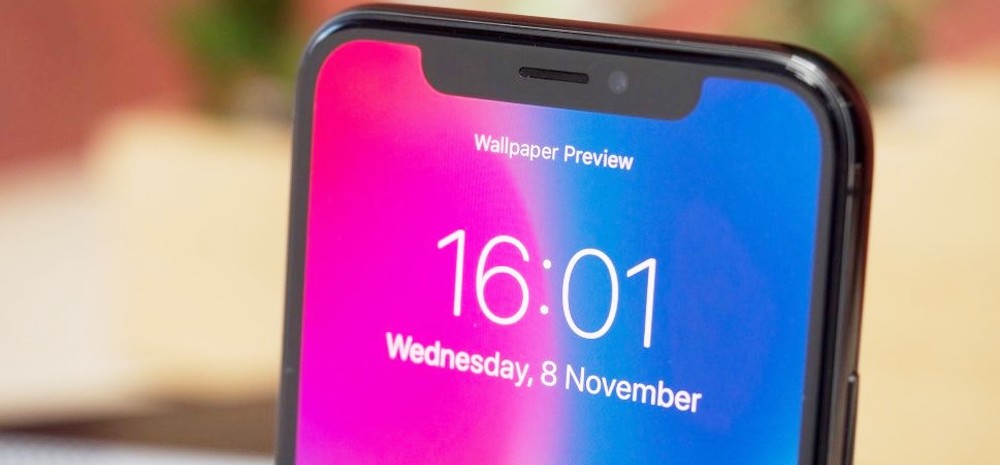 Notched displays are smartphone screens that have an irregular form owing to a cutout on one of the device's edges (typically the topmost one), rather than a standard, rectangular screen.
Though each notch serves a unique role, display cuts are frequently utilized to house sensors, speakers, and front-facing camera modules.
What are different types of the notch?
The Teardrop "Water Drop Notch"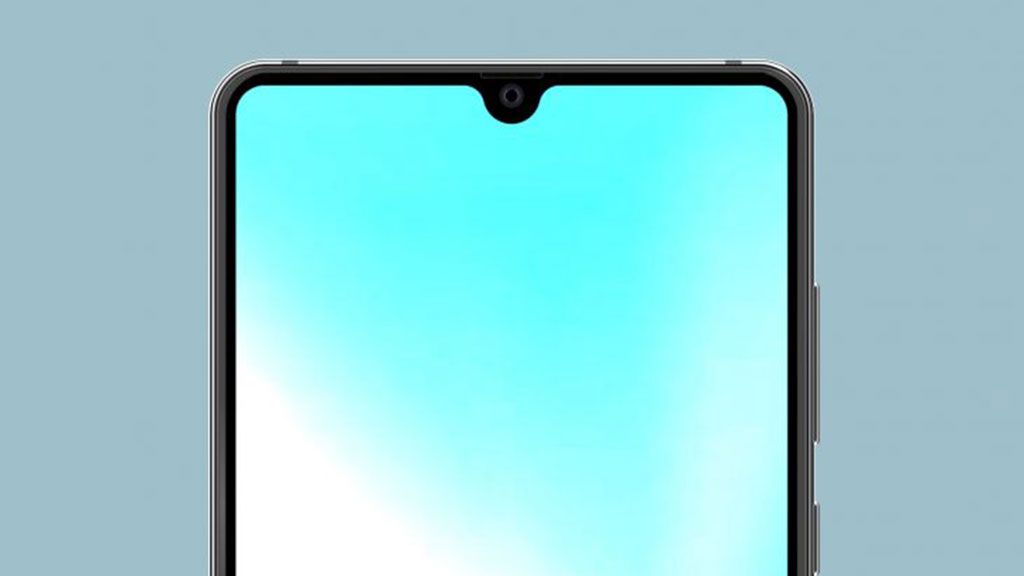 The initial introduction of a smartphone that is ahead of Apple's "gap" is critical. Of course, Apple was quickly surpassed at the iPhone X level. With the release of the Oppo F9 Pro, Oppo coined the term "Waterdrop."
Although the Essential PH-1 gap (similar to the Oppo F9 Pro gap) has not yet become widespread, several Android phones, like the Vivo V11 Pro, have included water droplets.
Although the "normal" gap is mostly made up of speakers, pre-camera cameras, and other sorts of sensors like notification LEDs and IR blasters.
The water droplet recess does not fit owing to its form and size; it solely houses the front camera. Its primary function is to increase the amount of screen space available on the phone's display. There is no doubt that it is an appealing aesthetic feature, but the function of the water droplets remains unclear.
In other words, while the water droplet gap is a noticeable difference in the packed gap display, its usefulness is little.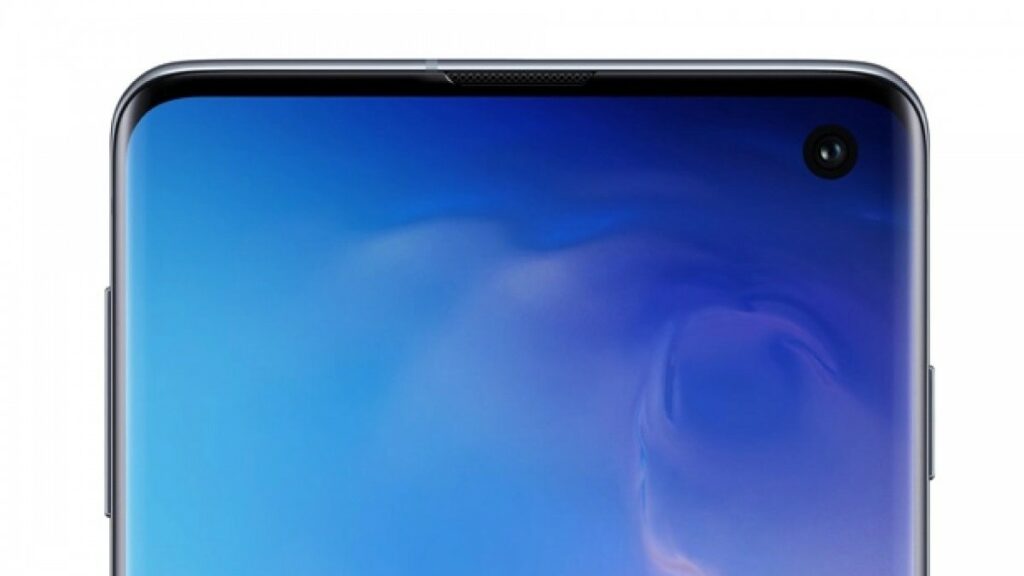 The teardrop notch on this sort of notched display is moved to the left or right side of the display.
It remains to be seen if this gap will be successful. It, like other gaps, poses additional problems for software engineers. However, if the device's screen-to-body ratio is essential, the manufacturer is likely to deem these problems worthy of overcoming.
After all, the urge to push smaller and smaller gadgets with larger and larger screens is the current landscape of our gap display.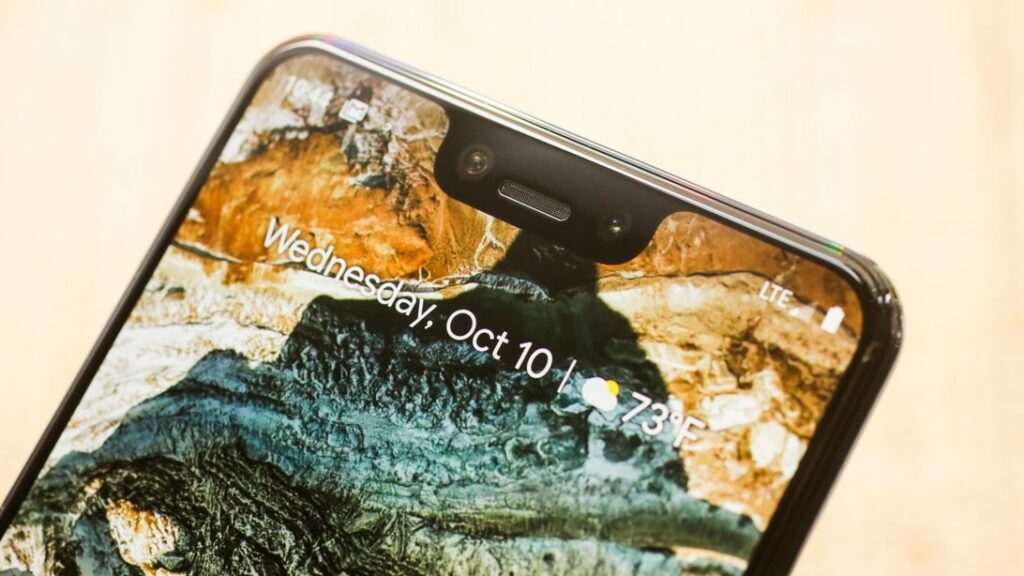 Apple's iPhone X features a stunning edge-to-edge display that takes up the whole front end of the smartphone. Almost the entire front of the phone, to be exact. Unlike the Pixel XL 2, Samsung's Galaxy S8, and LG's V30, the iPhone X lacks a top bezel and instead features a strangely shaped display slot.
The TrueDepth camera system, which powers the iPhone's Face ID face recognition technology, is missing from the iPhone X. It also includes the hardware components required for Apple's new Animoji capabilities, as well as infrared sensors.
The 5G Samsung smartphone prototype presented at a recent Qualcomm presentation had a gap in the top right corner of the screen.
Although you feel that the harsh reaction from internet word-of-mouth may prohibit the firm from adopting this particular layout in the future, they have already taken the lead and included the world's first "Side-Notch" in their new Galaxy Fold. Display on the inside.
It is yet uncertain if it will be released to the public.
While there aren't many practical reasons for doing so, some suppliers prefer not to include one but two gaps on their cellphones.
There aren't many producers who have dual ideas for obvious reasons. This is mostly due to the lack of clarity on the benefits of doing so. Sharp's Aquos R Compact employs a standard tactile fingerprint sensor.
This, like all gaps, is extremely particular. Time will tell if the two-gap explanations will survive scrutiny from ordinary customers.
Who created the first smartphone with an under-display fingerprint sensor?
The device is made by Vivo, and it was unveiled at the Consumer Electronics Show. The Vivo X20 Plus is a revised version of the original Vivo X20, which was introduced in 2018 September, with the most significant difference being its pioneering fingerprint sensor technology. It is the first device to include Synaptics' CLEAR ID 9500, an optical fingerprint sensor designed for integration under a device's display; and with larger brands such as Apple and Samsung failing in their attempts to incorporate this type of technology into their mobile devices, it represents a significant opportunity for Vivo to differentiate itself in terms of technological innovation.
 What is In-Display Fingerprint Scanner? How does it work?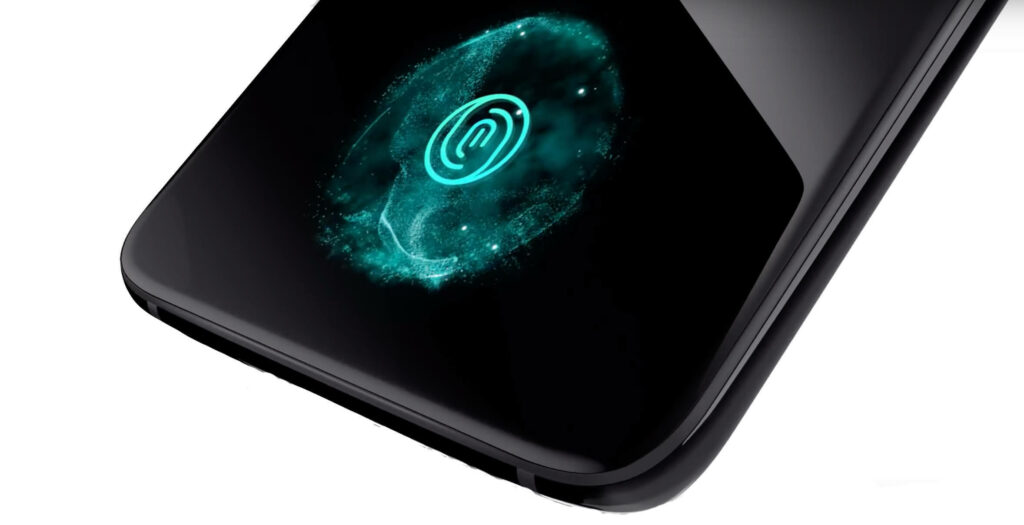 Fingerprint scanning in-display is like magic! When you touch the screen, your fingerprint is read and your phone is instantly unlocked. Let's take a peek at the science behind the magic.
Fingerprint scanning, like other kinds of biometric recognition, is not a novel concept in computing systems. While scanners have been present on computers for several decades, the Pantech GI100 was the first mobile phone to include one in 2004. They made a major comeback during the smartphone age, however, because of the ever-increasing necessity to safeguard the data in our pockets.
With the introduction of Touch ID in 2013, the Apple iPhone 5S became the first major mobile device in the United States to include a fingerprint scanner. Even though Apple has subsequently phased out this function in favor of face recognition, fingerprint scanners have become common on all devices. The biometrics were often placed on the device's back or side.
Other phone makers have likewise phased away hardware fingerprint scanners in recent years. Some, like Apple, have completely abolished fingerprint verification, while others have replaced the physical pad with a scanner in the screen. You may unlock your phone by placing your finger on a specified region of the phone's display.
A scanning region is usually located beneath a certain section of the screen. When you place your finger over the scanner, a camera or other sensor captures a picture of your finger's pattern. It then compares it to your phone's biometric data. If it is a match, your phone will unlock it immediately.
One of the most significant issues with in-display scanners is the relatively narrow scanning area. It's usually a tiny box in the lowest third of the screen. To show you where to position your finger, phone makers frequently guide the software. If your device supports always-on displays, this will appear when the screen is switched on.
The scanning procedure might be extremely fast or very sluggish. This is most likely owing to the significant variations in the two scanning technologies.
Types of the under-display fingerprint sensor
In-display fingerprint scanners are classified into two types: optical and ultrasonic.
Optical scanners-Optical scanners illuminate your finger with strong light (it often appears on-screen as an animation). It then takes a photo of your lit fingerprint using a camera hidden behind the screen and registers it. If so, the phone will unlock.
Many people believe that the optical scanner is the least secure of the two technologies since it captures a fingerprint picture with a basic camera. However, it is frequently much quicker. It can be as quick as the best hardware fingerprint scanner, depending on software optimization. OnePlus phones and several midrange gadgets include optical scanners.
Ultrasonic scanners -Ultrasonic scanners are generally thought to be the superior of the two technologies. To capture a realistic 3D picture, they employ ultrasonic sound waves that bounce off your finger instead of light. This method is comparable to that employed in medical ultrasonography equipment.
Ultrasonic scanners are far more secure than optical scanners since it is far more difficult to forge a 3D picture of a fingerprint. They are also more stable than optical scanners and can operate in more difficult situations, such as when your hands are damp or dirty. These tiny ultrasounds may be found in high-end gadgets such as Samsung's Galaxy series.
Also Read