Smart Shoes 2022
In recent years, the accessories we use have grown quite intelligent. We couldn't have imagined a smartphone with a competent camera even a decade or two ago, and now smartphones have quad-cameras.
The technological world is quickly evolving. People have created smart-watches that can access and monitor our phones nearly fully from our wrists. However, the development of smart shoes has propelled it one step forward. So, a question may emerge… What are smart shoes, exactly?
"zero-gravity feel" and use Energy Web technology, which returns the same amount of energy you exert with each stride.
Best Smart Shoes in 2022-
1. Nike HyperAdapt 1.0
The Nike HyperAdapt 1.0 is a futuristic shoe that has "adaptive lacing" technology activated by a heel sensor that automatically tightens its laces Which I feel is the best smart shoe in 2022.
The shoe is the result of extensive study in digital, electrical, and mechanical engineering, and it is a product intended for mobility. It challenges the conventional concept of fit by offering a final answer to individual lacing and tension preference peculiarities.
Another long-standing athlete-equipment conundrum is the capacity to make quick micro-adjustments. Unwanted pressure from tight tying and slippage from loose laces are now relics of the past. Precise, consistent, and customized lockdown may now be changed manually on the go.
In a nutshell, the Nike HyperAdapt 1.0 is the first step toward the future of adaptable performance. It is currently manual (athlete controlled), but it makes the once-fantastic notion of an automatic, virtually symbiotic interaction between the foot and shoe a reality.
The first version HyperAdapt 1.0 was released in the United States on November 28, 2016. And The retail price was $720.00.
2. Men's UA HOVR Sonic 3 Running Shoe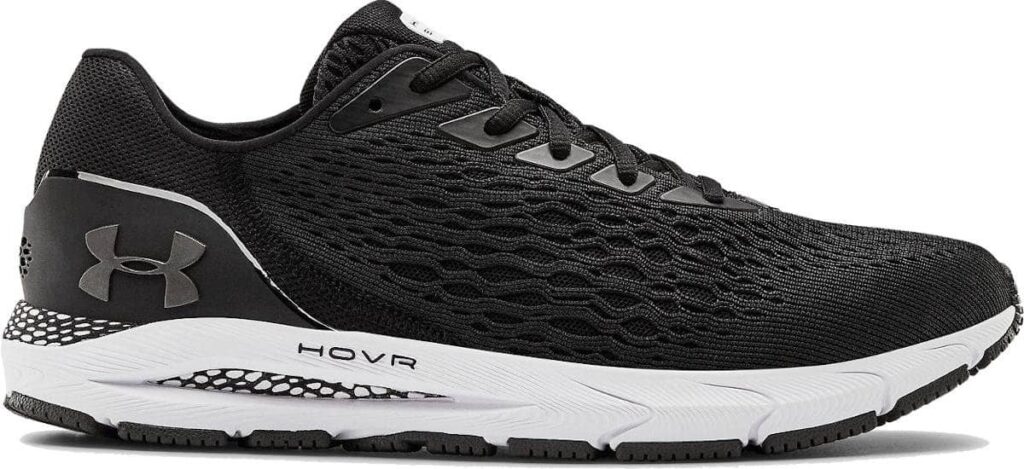 Another example of smart shoes 2022 is Under Armour's HOVR Phantom and HOVR Sonic sneakers, which were released in February 2018. They have built-in sensors that record a range of data important to athletes (such as speed, steps, distance, cadence, and stride).
A fast-paced sneaker with a responsive midsole. It's also a big benefit that the running shoe may serve as your new personal trainer. Forget about clocks and timers. Your sneaker will measure everything, and you will receive all of the data after uploading it from home.
These chip-enabled sneakers work with both iOS and Android phones and can be easily connected to the Map My Run app. Users may experience zero gravity as well as a high-energy sprint thanks to the shoes' great cushioning and support.
3.  Xiaomi Mijia Smart Shoes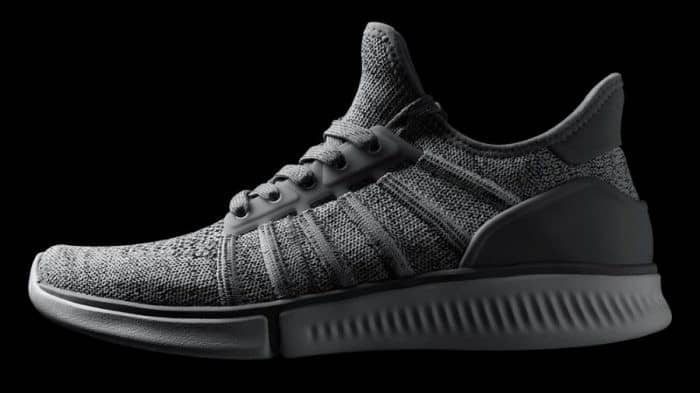 Xiaomi has created MiJia smart sneakers, which are my favorite smart shoes in 2022, that include integrated processors. These sneakers can be automatically connected to Xiaomi's MiFit app, which can measure pace, distance, calories burned, sleeping hours, and even weight. By shaking the shoes, the data may be connected and synchronized with the app. In addition, the battery life of this athletic-looking footwear is extremely long.
The Xiaomi Mijia Smart sneakers are regular shoes with an intelligence tracker that keeps track of the steps done and provides additional information about your physical activity via the Mi Fit app.
The Xiaomi Mijia Smart Shoes with Amazfit Intelligent Tracker are not yet available in India, but you can get them from overseas retailers for anywhere between Rs. 3500 and Rs. 5000. This Xiaomi Smart Shoe review will provide you with further information about this product.
The quality of the shoes is excellent; they are pleasant to wear, have a beautiful appearance, is breathable, and use the fishbone arch lock system, which secures your feet firmly and decreases the danger of sprains during activity.
4. Altra Torin IQ Smart shoe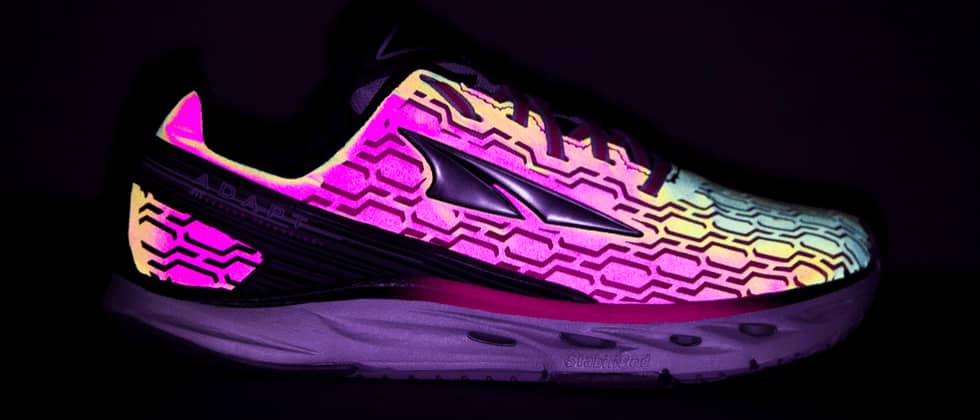 These shoes' sensors and transmitters are ultra-thin and lightweight, allowing them to send data for each foot individually. They give coaching input in real-time on impact rate, contact duration, distance, landing zone, speed, and cadence.
Contains a safety insole for counting steps, assessing posture, and detecting tiredness. These insoles are capable of detecting any type of mishap or injury and alerting a manager or supervisor.
There is also an audio option for the convenience of the runners. Altra IQ sneakers may be immediately linked to the iFit app. The app's screen settings are simply customizable, and it provides real-time feedback.
In addition to the smart shoes described above, Zhor Tech has created shoes for construction workers to analyze and improve productivity.
Ducere Technologies has created smart shoes for visually impaired people called Lechal footwear. The haptic-based navigation technology in the shoes senses foot sensations and leads them to their destination. For example, when the user moves to the right, the vibration is felt in the right foot, and vice versa. Users may use Bluetooth to link their shoes to the Lechal app and obtain directions to their location.
5. Digitsole Smart Shoes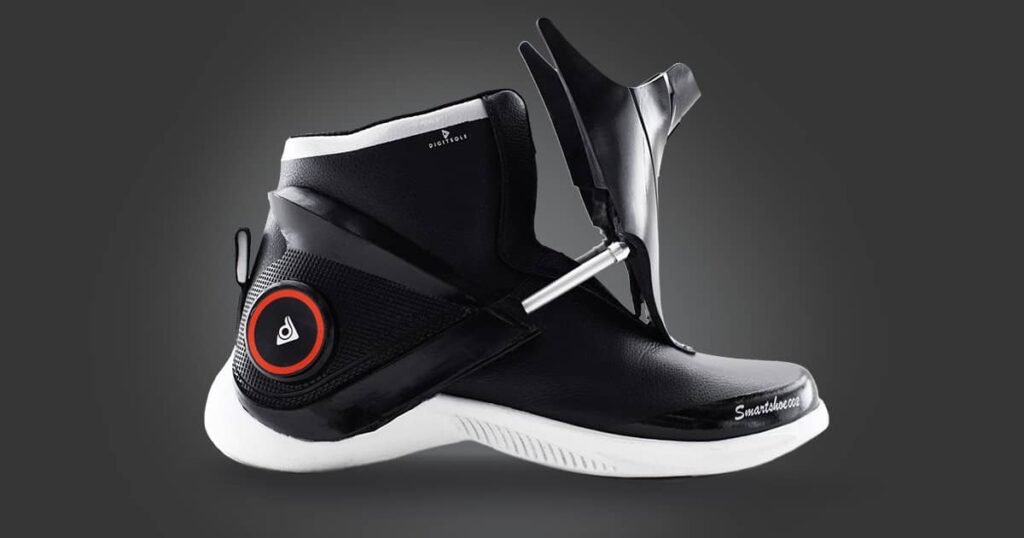 Digitsole's smart shoes are appropriate for everyone and have a wide range of uses. These smart sneakers track steps, tiredness, health, posture, and calories to give personalized recommendations and reliable data for improving health and preventing injuries. It instantly connects to Bluetooth 4.0 devices and provides personalized instruction in real-time through a mobile app. This lightweight next-generation shoe design also includes auto-lacing and temperature management.
Digitsole's major selling point is its tightening technology. Instead of making "self-lacing" shoes, the firm created footwear with a tongue-like cover that closes and tightens around the foot. Users may quickly activate it by utilizing the accompanying app or a button on the shoe's side.
One of its distinguishing characteristics, though, is its built-in heating system. The shoes can be heated to a temperature of 110 degrees Fahrenheit. However, that is not the only advantage it has over its competitors.
Digitsole, a Lorraine, France-based business founded in 2014, has received an unknown amount of investment too far to build smart shoes with conventional activity monitors such as gait and calorie burn.
6.RunScribe Plus Smart shoe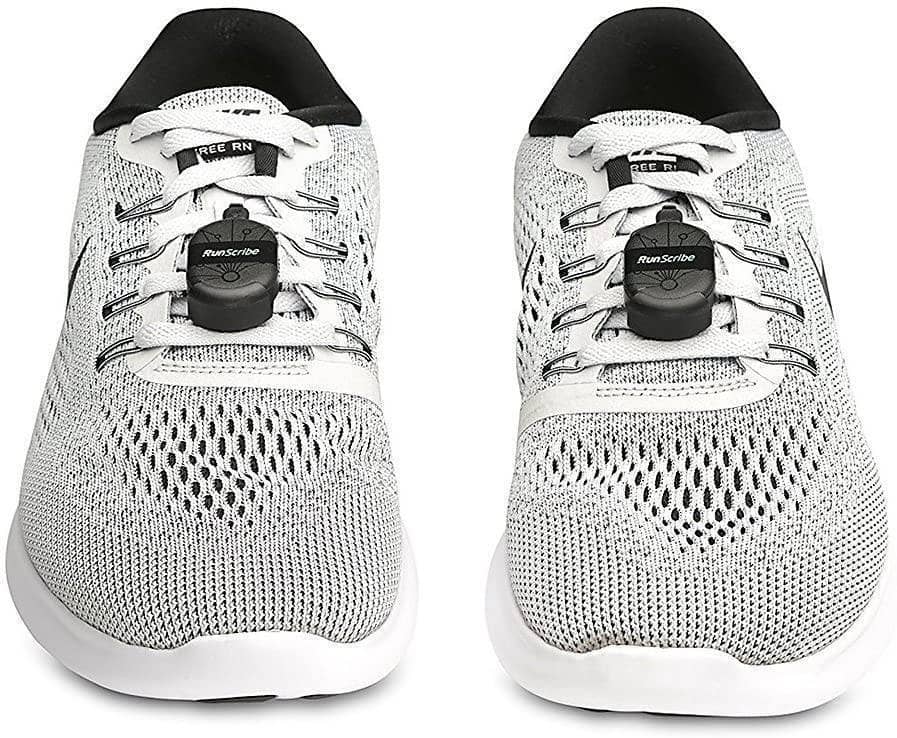 The shoes contain two pods that are attached to the heels or the laces. Given that the company's founders were both parts of the US Olympic Training Center team that created a cycling model employing 3D clips and power pedals, it's no wonder that precision and accuracy are at the center of their goods.
To fine-tune its motion tracking function, the smart sneakers use nine-axis motion sensors. In addition, RunScribe includes power measurements, which allow users to track the amount of energy required to maintain their speed regardless of how the terrain varies.
If you currently have a favorite pair of shoes and want to make them "smart," our next startup may be able to assist. Scribe Labs, a San Francisco-based business founded in 2013, has raised an unknown amount of money to create RunScribe Plus, a running wearable that provides a 3D picture of an athlete's performance, including statistics on stride pace, contact duration, and foot strike type.
7. FeetMe Smart Shoes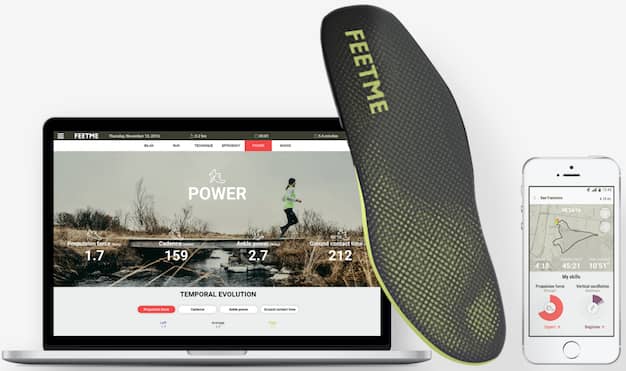 The FeetMe insoles are covered with 25 pressure sensors, much outnumbering the two to three sensors found in a typical pair of smart shoes. This implies that sensors cover the whole insole and foot, allowing for a more in-depth study of the user's performance. Despite its sensor coverage, the complete device weighs just about 80g for each insole.
Before FeetMe Sport, they had already developed FeetMe Diagnosis, a connected insole focused on post-surgical assessment and patient analysis. This implies that FeetMe Sport is a lateral move to put their medical expertise and technology to use in a new application.
FeetMe, a French business founded in 2015, has raised $2.3 million in financing to develop FeetMe Sport. Although the firm provides nearly the same capabilities as the other smart shoemakers, FeetMe has a better level of trust when it comes to the show's health-related components.
8. FootLogger Smart Shoes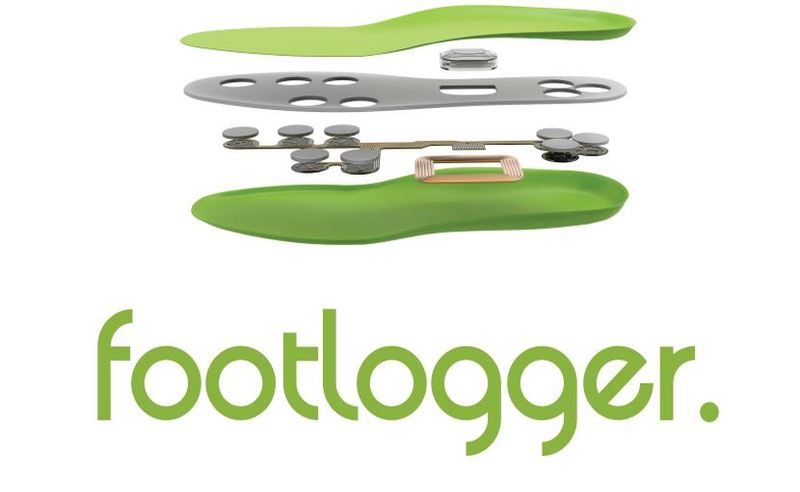 The FootLogger, which has a memory capacity of up to 50,000 footprints, transmits the data to the user by text message or gives access to the data via a smartphone app. Smart shoes can also aid in patient rehabilitation, particularly for spinal or nervous system issues, and can be used to detect early signs of arthritis and dementia.
FootLogger smart shoes employ biometric data collected from the user to give ideas on how to improve gait, identify probable illnesses, and increase sports performance. It contains eight sensors and one accelerometer to help track the wearer's activity habits.
3L Labs, a Seoul startup, has developed a fitness tracking gadget that, like FeetMe Sport, seeks to detect health concerns early on.
9. E-vone Smart shoe
The shoes can detect "abnormal" motions, such as a fall or slide, and activate a pre-programmed alert using the built-in sensors. The E-vone sneakers, with their GPS technology, may communicate the user's geolocation to a chosen family member or friend. A vibration in the soles will act as a notice to the wearer that assistance is on its way.
The shoes can also identify when the user gets back on his feet and provide the choice to turn off the alarm.
E-vone, a French business founded in 2017, has so far raised an unknown amount of financing to develop a connected shoe with a falling alarm system. These shoes primarily appeal to four user groups: the elderly, outdoor explorers, blue-collar employees, and individuals who don't know when to stop drinking.
10. IOFIT Smart shoe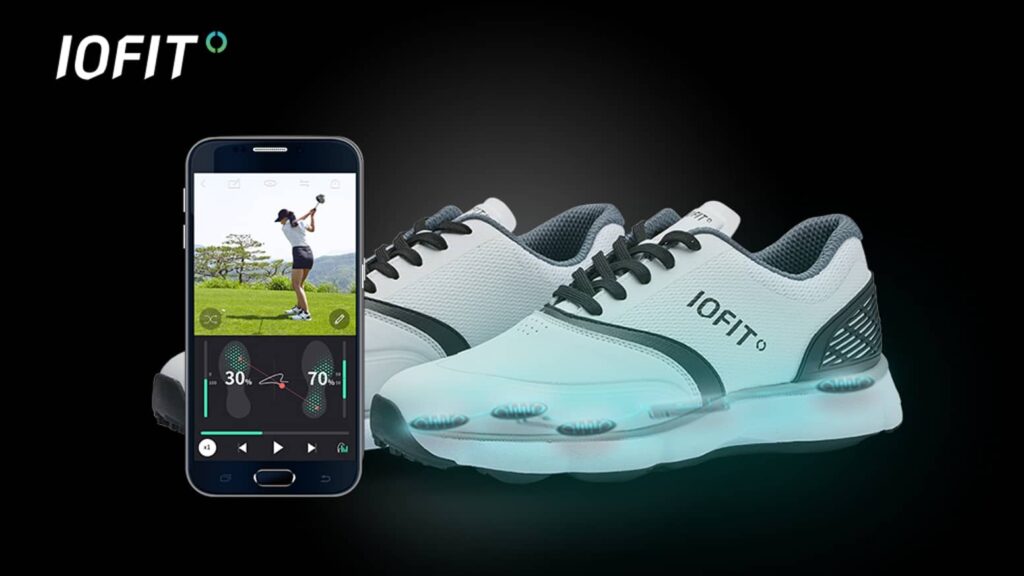 Because of the real-time feedback they provide their consumers, they claim to be as successful as golf instructors. The IOFIT Golf app displays statistics such as center of pressure, foot pressure distribution, and left/right balance. Users may also examine swing statistics from PGA and LPGA players to compare their performance to the pros'.
(Salted Venture is one of Samsung Electronics' earliest spin-off companies.) IOFIT, which claims to be the world's first smart golf shoes, promises to offer golfers with "useful information that allows them to train and improve their performance in any location at an accessible price." And by "affordable," Salted Venture implies that they provide less expensive alternatives to equipment such as BodiTrak and Swing Catalyst.
Salted Venture, a Korean business founded in 2015, has received an unknown amount of investment to create IOFIT Smart Shoes, which can evaluate and adjust its user's golf swing.
New ERA of Smart Shoes
As electronic components grow more affordable and new technologies develop like processors that can power themselves via Wi-Fi signals, it appears that every article of clothing we wear will be digitally connected to "the cloud." After all, the Internet of Things (IoT) is all about this.
If you have that much time on your hands and care about what other people think, you'll soon be able to ask your wardrobe questions like "suggest a running outfit for today afternoon that complements my favorite purple running sneakers." These shoes supply runners with an infinite quantity of data that may be utilized to bore other runners to death.
Although many of these smart shoes are primarily designed to solve first-world concerns, it appears that this is the way shoes are heading and that there is a lot of money to be earned in this sector
Future of Smart Shoes
Smart sneakers can provide you with all of the required fitness indicators so that you may measure your progress and enhance your health. The smart shoes we presently have are only the first version of the device. Soon, a more advanced version of these smart shoes will be available to benefit much more worthy causes. It's incredible how technology is aiding the common population in improving their health in an atmosphere where it's disputed whether or not technology's fast evolution is beneficial. The age of smart shoes has only just begun. We'll have to wait and see what the next great smart sneaker is.
So, despite all of these advances, why are smart shoes still not widely used? Shoe businesses must invest a lot of money and have a high degree of professional know-how to create smart shoes. It demands a high degree of knowledge, sophisticated innovation, and a substantial investment. There are also some socioeconomic hurdles to overcome. Furthermore, many individuals do not consider smart shoes to be a part of their everyday life.
These issues, however, are solvable as technology improves. According to industry analysts, the need for smart shoes will continue to increase in the future years. Adidas and Salomon have already begun testing footwear that can be customized depending on foot biomechanics. MIT Design Studio and Puma are working together to create physiologically active smart sneakers that can sense one's emotions and eventually adapt to the wearer. Apple is working on smart shoes that will assist consumers in avoiding injury. Sensoria, Vivo barefoot, Garmin, E-vone, E-Traces, and more firms are defining the future of sports gear with their ideas.
Difference Between Smart Shoes and Sport Shoes
| | |
| --- | --- |
| Smart shoes | Sport Shoes |
| 1. For gait analysis, inertial-magnetic measuring devices consisting of an accelerometer, a gyroscope, and a magnetometer are employed. | 1. Sports shoes are practical footwear that is classified based on the type of sport or activity you participate in. |
| 2. Satellite navigation systems such as GPS, GLONASS, and GALILEO are used to give real-time position information. | 2. To withstand this stress, the heel and forefoot provide great cushioning. If you want to run three times per week or more, upgrade to a proper running shoe. |
| 3. Pressure sensors are used to provide information on body weight distribution during mid-gait. | 3. Impact differs from those of other sports. Running shoes contain built-in characteristics that allow you to run more easily and with less risk of overuse damage day after day. |
| 4. Ambient environmental sensors, such as air pressure sensors, light sensors, and sound sensors, are used to collect data from altitude-dependent activities and the surrounding environment. | 4. Extraordinary Cushioning, Flexibility in the appropriate locations, Motion control or stability, Traction on the road or the trails, Torsional stability – stiffness when necessary, Reflectivity at night, Breathability |
| 5. Internal status sensors are utilized to give battery and memory capacity information. | 5. Feet are readily classified into three types: low, high, and neutral arches. Someone may have labeled you flat-footed in the past; nevertheless, this does not imply that you are sluggish. |
MORE ABOUT SMART SHOES
Who could think one day we might be witnesses to smart shoes? Whether you asked one of the people a decade ago if you could have shoes that automatically tighten up the laces as you wear them or record your training data, you would have been considered insane.
But this already happens! But it already happens! We see numerous fashion and technology mixing brands of the shoe. Let's look at some of the smart shoes that flood the fashion world, from running shoes to your normal sneakers.
A smart shoe can function similarly to a high-tech brain. Smart shoes contain accelerometers, gyroscopes, magnetometers, atmospheric pressure sensors, ambient environmental sensors, and other sensors. It has a tracker that lets you calculate the number of steps you've taken each day, the part of your foot that has been touched the most, the number of calories you've burnt in a day, and how many more you need to burn in the same day.
A smart shoe may also have color-changing LED strip lights, auto-tightening shoelaces, insoles that connect location and activity to a smartphone app, and other functions.
Smart shoes may provide consumers with personalized recommendations, from measuring physical performance to monitoring fitness and analyzing health indicators. Traditional shoes are being designed with built-in technology to increase comfort, convenience, and fitness.
With smart houses, smart bags, and smart sports stadiums becoming a reality, it appears that we are getting closer to the future depicted in Back to the Future. Smart shoes – the type with high-tech features, not the type you wear to those annoying business "black tie events" that all the ladies in human resources get so excited about – are now one of the hottest fads from the future. Smart shoes are technologically advanced devices that gather biometric data and give advice on how the wearer might live a better, more complicated life via apps.
We've been seeing a lot of news about smart shoes lately, a few examples of which are listed below:
Nike HyperAdapt is preparing to release the second generation of its self-lacing shoes, which will use Nike E.A.R.L. (Electric Adaptable Reaction Lacing) technology, which allows the footwear to conform to the shape of your foot.
Xiaomi has the Mijia Smart Shoes, which are powered by an Intel Curie module based on the Quark SE system and have sensors that can compete with Nike+ at a lower cost.
Under Armour has created the Connected sneakers series, which are designed for a "zero-gravity feel" and use Energy Web technology, which returns the same amount of energy you exert with each stride.
Also, Read