The Avita Laptop brand made its debut in India. The Avita brand, which is a Nextgo sub-brand, is owned and operated by Nexstgo, a Hong Kong-based company. The term "AVITA" brings up ideas of an Indian upstart going up against big companies, but that is not the case.
Nexstgo offers commercial goods for both consumers and businesses, including personal computers and the Internet of Things. Nexstgo is based in Hong Kong, with research and development taking place in Taipei, Taiwan. It has operations in 11 countries across the world.
The Primus and SU Series are two of the company's own laptops. The firm sells AVITA's LIBER laptop line, as well as the IMAGO (smart mirror) and MODUS (smart scale).also firm sells S Series VAIO computers in Hong Kong, Taiwan, Singapore, and Malaysia under a license.
The AVITA product line, which includes PCs, smart homes, and IoT devices, was created with three fundamental ideas in mind: liberty, diversity, and individualism, to provide a unique and highly personalized experience to the next generation of tech consumers.
Amazon, Flipkart, Tata Cliq, and Paytm are all selling laptops right now. By the end of January, they will be accessible at offline retailers such as Viveks, Alfa, Dhruv Sales, and Croma.

At the occasion, the firm also displayed a selection of its accessories. A Smart Scale, Smart Mirror, wristwatch, notebook sleeves, notebook backpacks, carrying cases, wireless mouse, and other items are among them. At a later point, they will be accessible in both physical and online retailers.
The brand's goods, which are based on the values of Liberty, Diversity, and Individualism, combine utility and performance with stunning and diverse workmanship, giving customers an advantage in terms of product selection. The brand's lightweight, ultra-portable computers, which come in a variety of vivid colors and patterns, are distinctive and very appealing to the young demographic.
Nexstgo Company Limited's worldwide consumer arm, AVITA, is recognized for its catalog of bright, youth-centric, modern technology and IoT goods. Laptops, IoT, and other products have been released by the company.
In India, we provide goods and IT accessories to a wide range of customer sectors. The brand's products are in keeping with the trend.
beliefs and preferences of the new generation of tech users who want to make use of modern technology's sophisticated feature
Consumer and commercial clients can use Nexstgo's commercial products, which include Personal Computer and the Internet of Things. Nexstgo is based in Hong Kong, with research and development taking place in Taipei, Taiwan. It has operations in 11 countries across the world.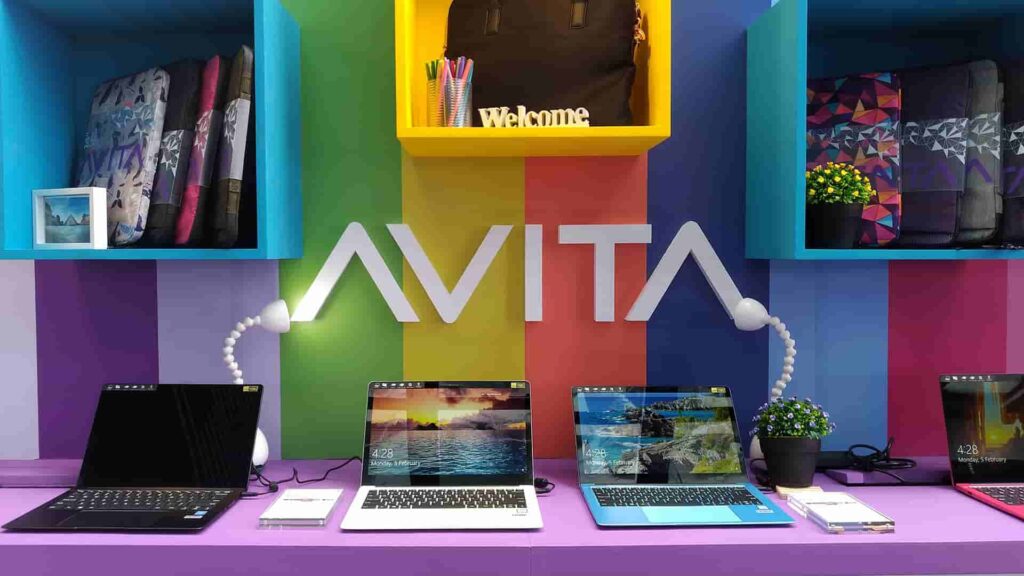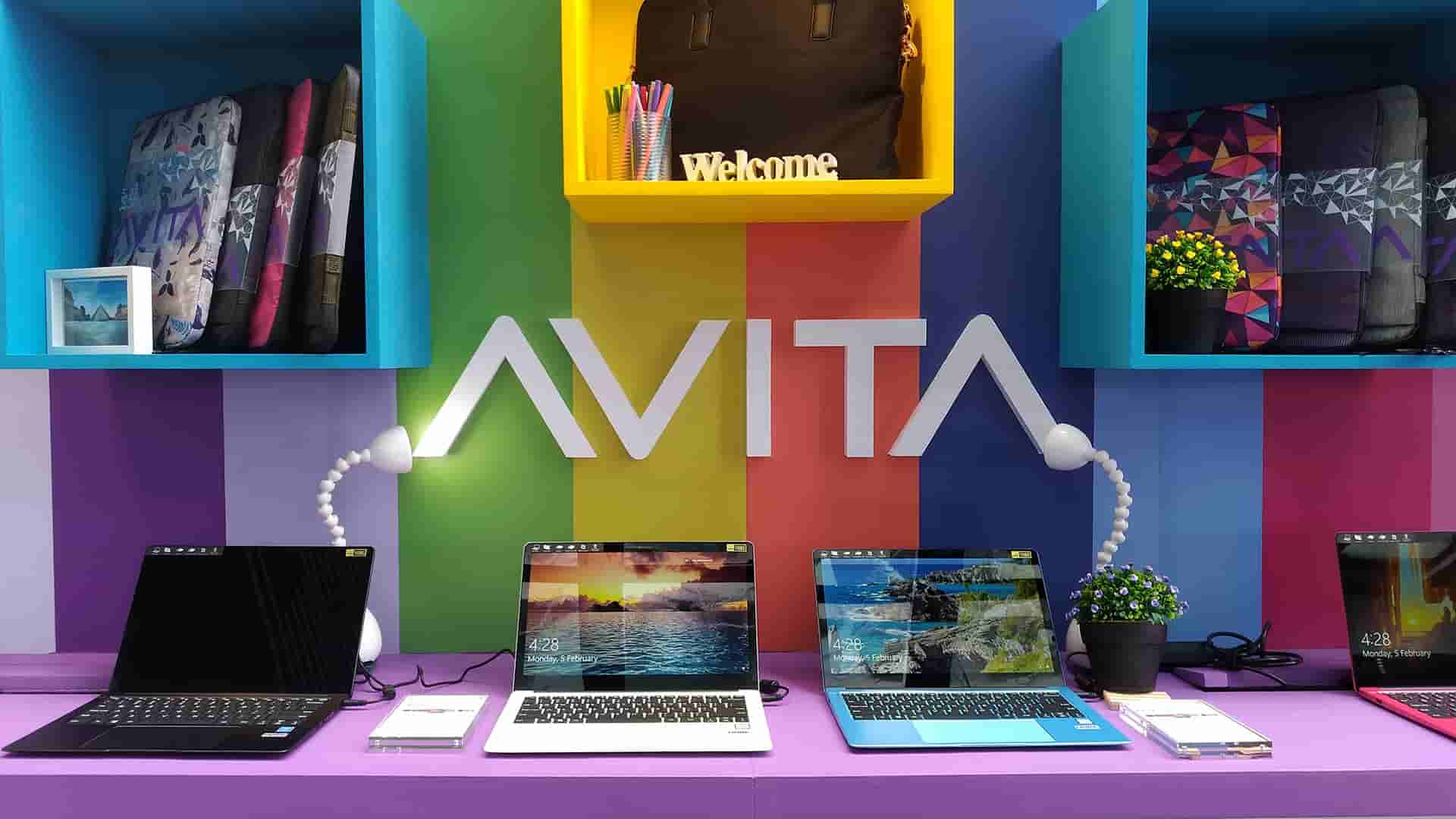 Is Avita an Indian or Chinese company?| Avita company origin country?
Avita, a lifestyle tech brand owned and run by Hong Kong-based Nexstgo, has introduced the Avita Liber laptop series. The business also displayed items related to the Internet of Things, which it expects to launch in the nation at a later date.
The word "AVITA" conjures up images of an Indian startup battling it out with established brands, but this is not the case.
Although the firm has displayed a variety of items, we will concentrate on laptops because they are already available. In this post, we will discuss a variety of topics related to this brand. Brand value, service, product quality, reliability, brand transparency to customers, and, most crucially, pricing are all factors to consider.
Is Avita Made in India? Avita Laptop Made In Which Country?
Avita laptops are made in Hong Kong or china
The company is known for its sleek and portable laptops, which have made waves in the market since their introduction with the LIBER V and AVITA ESSENTIAL.
AVITA is tracing its way straight to the hearts of tech enthusiasts by equipping its products with top-of-the-line features that make for high-performance capability. Stepping into the competition under the banner of Nexstgo Company Limited and partnering with Reliance Digital, consumers will have easy access to both offline and online stores.
AVITA is securing its reputation as one of the doyens of the sector, and people are clamoring to get their hands on them. we hope you got your answer to Avita laptop made in which country?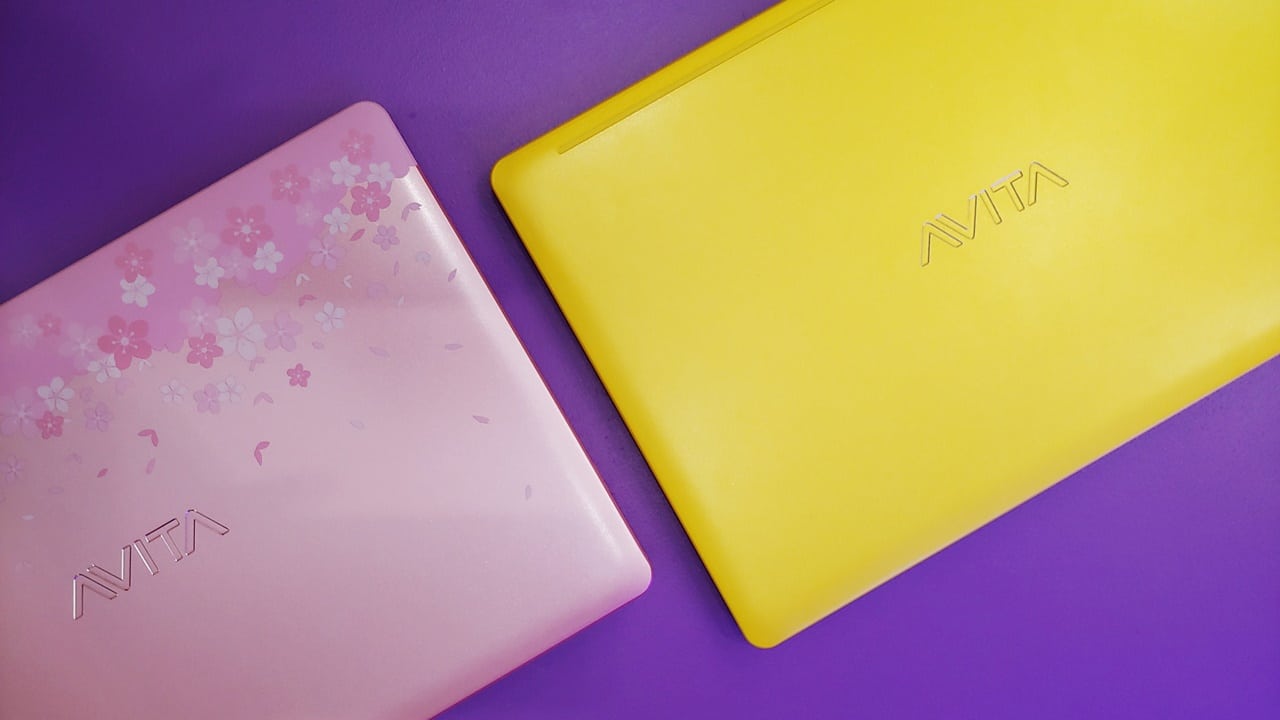 Is Avita a Chinese Company?
 Avita is not a Chinese company, Avita is Hongkong based company its headquarters is in the US
Avita sales its product in India it has its Indian head office in New Delhi
Avita manufactures its product from China and Hongkong
This is a subbrand of Nextgo. The name "AVITA" seems like a starter of India working hard with ancient popular names, however, that is not the case. The business has shown a large number of items, but laptops are accessible today.
Who is the Founder of Avita Laptop Company?
Alex Chung, co-founder
Mr. Alex Chung (Chung Hau Yeung) co-founded Nexstgo in 2016 intending to revolutionize our technology experience across all industries. The motive is innovation and advancement, and it is deeply ingrained in our philosophy.
We're a group of fearless future-shapers who want to push the boundaries of what's possible.
Nexstgo focuses on bringing experiential technical solutions to modern-day corporate leaders, with the motto "Do what the giants can't." We use a human-centered approach to design a magnificent array of products that challenge every limitation of function, technology, and aesthetics.
Mr. Wilson Leung, CEO of Alco Holdings Limited, and I have a shared passion for quality technology innovation.
Nexstgo is committed to introducing a wide range of commercial products, including PCs, smart homes, IoT, artificial intelligence, and corporate solutions, to bring new revolutionary experiences in technology. Nexstgo is a startup brand that disrupts market frameworks and provides users with the value that exceeds their expectations by introducing new products and business models.
Avita, based in the United States and noted for its "fashion-forward" digital items, unveiled its first set of laptops in India earlier this week at an event at Delhi's The Leela Palace hotel.
What is Nexstgo?
Nexstgo is a Hong Kong-based company that specializes in computer technology. It creates, manufactures, and sells personal computers, including laptops, the Internet of Things (IoT), and smart home devices. It is ALCO Group's wholly-owned subsidiary.
Wilson Leung and Alex Chung founded Nexstgo Company Limited in 2016. Since June 2018, the company has partnered with VAIO Corporation.
In August 2017, Nexstgo launched the LIBER series of consumer notebooks under the AVITA brand in Hong Kong, with subsequent launches in Singapore, Thailand, Indonesia, the Philippines, Malaysia, and India.
In October 2017, the company released the SU series of laptops. Nexstgo debuted the PRIMUS series laptops at CES 2018 in February, and the business has been granted the right to sell VAIO S series laptops in Hong Kong, Malaysia, Singapore, and Taiwan.
Nexstgo's AVITA brand debuted a new ADMIROR range of notebooks at COMPUTEX Taipei in May 2019. In May 2019, it also released the MAGUS laptop line in Indonesia.
Some of its products have been showcased at the COMPUTEX Taipei and Consumer Electronics Show, as well as the Hong Kong Computer and Communications Festival.
How is Avita Laptop fashion-forward?
Since its start in 2016, AVITA has been entirely owned and operated by Nexstgo Company Limited, which was founded by a former R&D and branding team of Radio Corporation of America (RCA) in the United States.
Nexstgo Company Ltd's Chief Executive Officer, Alex Chung, stated, "We are thrilled to announce the debut of AVITA's innovative AVITA LIBER line in India. This market is renowned for being one of the most rapidly developing in the technology sector, and it is receptive to new lifestyle brands. We are excited to provide our high-performance and fashion-forward goods to Indian consumers."
Nexstgo India Country Manager Seema Bhatnagar remarked, "AVITA is going to be the solution for India's tech-savvy generation. Its modern functionality, along with wacky aesthetics in color and design possibilities, is sure to appeal to youthful corporates. We are introducing new lifestyle goods to our clients with 5 designs and 14 colors."
The business is bringing 5 AVITA LIBER patterns to India, each with its own individual design. AVITA will produce bespoke case designs to further increase its high level of customization. In addition, the firm intends to provide a self-service customization platform that will allow users to design their own casings to represent their unique fashion and taste.
AVITA, a well-known lifestyle tech company from the United States, is entering the Indian market after successfully introducing its goods in countries such as the United States, Hong Kong, Singapore, Taiwan, Thailand, Indonesia, the Philippines, and Malaysia. AVITA will debut its 'AVITA LIBER' range of attractive laptops that blend performance and fashion.
Who manufactures the Avita laptop?
Nexstgo
In India, Avita, a lifestyle tech brand owned and run by Hong Kong-based Nexstgo, has introduced the Avita Liber laptop series.
In India, the company has released a variety of goods, including laptops, IoT devices, and IT accessories for a variety of customer groups.
Which brand is Avita?
Nexstgo Company Limited
AVITA is Nexstgo Company Limited's international consumer, recognized for its colorful, young, modern technology and IoT product catalogs. The brand is present in several consumer categories in India with a range of products including laptops, IoT gadgets, and IT accessories.
Is Avita a good brand? |Is Avita laptop Company good?
Well, there is nothing much that can defy it as a bad brand. it depends on the consumer's choice that what specification they have chosen if you choose the i3 processer and compare it to the i7 processor the there is no validity to choose how good the brand is. Avita is also famous for its vibrant color and ethnic designs well in that case if you are more likely to choose your laptops in terms of design the yes definitely is a good brand because no other laptop brand provides such a unique pattern on them well in other terms the laptop has got good reviews for its RAM, built quality, design, price, processor, ports, etc
How is Avita's Laptop?
The laptops of AVITA Liber are developed for the student. It is best done in drafting, browsing, presentation production, scripting, etc., but not for gaming or editing.
The Avita Liber provides a cheap aluminum chassis with a sturdy keyboard and good SSD, but we can't overlook the shortcomings. We propose that you improve your laptop in this price range with its old processor, dull display, quiet speakers, low battery life, and a loaded port shortage. with Avita laptops for a low price range
But the liber series is better for home and student work. Building quality is outstanding and they have big trackpads no other firm offers. They have stunning laptops of 25+no colors and 2yrs on the premises guarantee. That's all about 38k. It's valuable.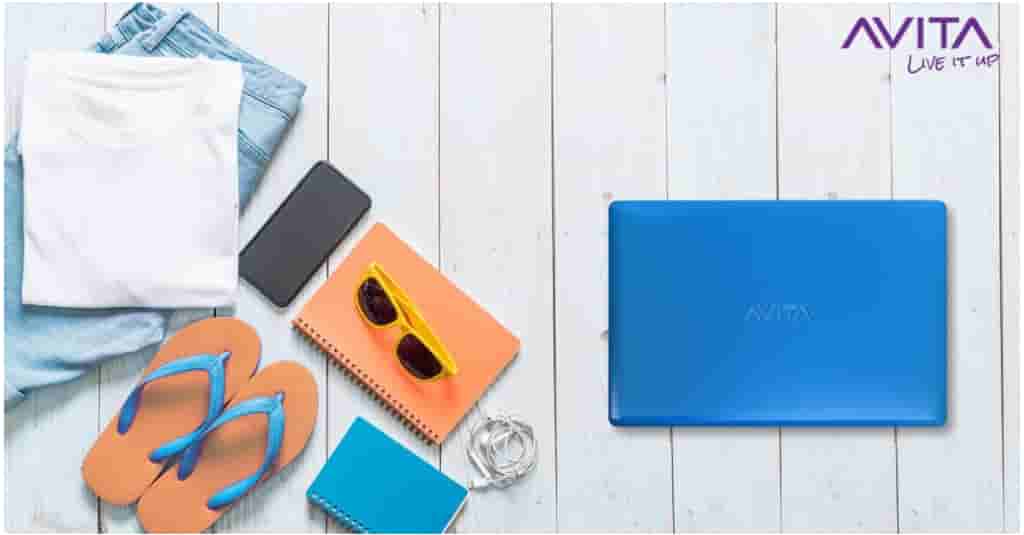 Which Avita laptop is best?
According to Technozive
Here is the top 3 Avita laptop which is best with the aspect of Specs and looks

Avita Essential NE14A2INC433 Laptop
General
Series
Essential
Model
NE14A2INC433
Utility
Everyday Use
Device Type
Netbook
OS
Windows Window 10 Home (64-bit)
Dimensions
225 x 321 x 20 mm
Weight
1.38 kg
Warranty
No Warranty
Display
Type
LED
Touch
No
Size
14 inches
Resolution
1920 x 1080 pixels
PPI
~ 157
Anti Glare Screen
No
Connectivity
Ethernet
No
WiFi
Yes
Bluetooth
Yes
USB Ports
2 x USB 3.0
HDMI
1 x HDMI Port
Card Reader
Yes
Microphone In
Yes
Headphone Jack
Yes
Input
Camera
Yes
Touchpad
Yes
Inbuilt Microphone
Yes
Speakers
0.8W x 2
Optical Drive
No
Processor
Processor
Intel Celeron N4000
Speed
1.1 GHz, Dual-Core Turbo Boost Upto 2.6 GHz
Cache
4 MB
Brand
Intel
Series
Celeron N4000
Model
N4000
Graphics
GPU
Intel UHD Graphics 600
Brand
Intel
Memory
RAM
4 GB DDR4
Solid State Drive
128 GB
Battery
Battery Backup
Up to 6 hours


Avita Essential Refresh NE14A2INC44A Laptop
General
Series
Essential
Model
Essential Refresh NE14A2INC44A
Utility
Everyday Use
Device Type
Netbook
OS
Windows 10 Home (64-bit)
Dimensions
225 x 321 x 20 mm
Weight
1.38 kg
Warranty
1-year Warranty
Display
Type
LED
Touch
No
Size
14 inches
Resolution
1920 x 1080 pixels
PPI
~ 157
Aspect Ratio
16:9
Anti Glare Screen
Yes
Connectivity
Ethernet
No
WiFi
Yes
Bluetooth
Yes
USB Ports
2 x USB 3.0
HDMI
1 x HDMI Port
Card Reader
Yes
Microphone In
Yes
Headphone Jack
Yes
Input
Camera
No
Touchpad
Yes
Inbuilt Microphone
Yes
Optical Drive
No
Processor
Processor
Intel Celeron N4020
Speed
1.1 GHz, Dual-Core Turbo Boost Upto 2.8 GHz
Cache
4 MB
Brand
Intel
Series
Celeron
Model
N4020
Graphics
GPU
Intel Integrated Graphics
Brand
Intel
Memory
RAM
4 GB DDR4
Solid State Drive
256 GB
Battery
Battery
2 Cell Battery
Extra
Sales Package
Laptop, AC Adapter, User Guide, Manuals

Avita Liber V14 NS14A8INV562 Laptop
General
Series
Liber V14
Model
NS14A8INV562-MOA
Utility
Performance
Device Type
Ultrabook
OS
Windows 10 Home (64-bit)
Dimensions
215.9 x 317.5 x 18.8 mm
Weight
1.25 kg
Warranty
Warranty + 6 Months Extended Warranty (6 Months Extended Warranty Upon Online Product Registration on www.avita-india.com)
Display
Type
LED
Touch
No
Size
14 inches
Resolution
1920 x 1080 pixels
PPI
~ 157
Anti Glare Screen
No
Features
Full HD LED Backlit TFT IPS Display
Connectivity
Ethernet
No
WiFi
IEEE 802.11b/g/n/ac
Bluetooth
v4.2
USB Ports
1 x USB Type-C, 1 x USB 3.0
HDMI
1 x HDMI Port
Card Reader
Micro SD Card Reader
Fingerprint Sensor
Yes
Microphone In
Yes
Headphone Jack
Yes
Input
Camera
Yes, 1 MP
Keyboard
English Keyboard
Touchpad
Yes
Inbuilt Microphone
Built-in Microphone
Speakers
Built-in Dual Speakers
Sound
2 x 1 W Stereo Speakers
Optical Drive
No
Processor
Processor
AMD Ryzen 5
Speed
2.1 GHz, Quad Core Turbo Boost Upto 3.7 GHz
Cache
6 MB
Brand
AMD
Series
Ryzen 5
Model
3500U
Generation
3rd Gen
Graphics
GPU
AMD Radeon Vega 8
Brand
AMD
Memory
RAM
8 GB DDR4
RAM Bus Speed
2400 MHz
Solid State Drive
512 GB
Battery
Battery Backup
Up to 10 hours
Extra
Sales Package
Laptop, Power Adaptor, User Guide, Warranty Documents
Other Features
Li-ion Battery
Also, Read