Harman International announced the launch of its latest audio devices for the Indian market, the Infinity Sonic B200 soundbar and JBL Infinity Glide 510 headphones, on Monday. Starting today, the Samsung-owned company's new audio devices are available for purchase on Amazon and the Harman Audio India website. The Infinity Glide 510 headphones, according to the company, can play music for 72 hours, while the Infinity Sonic B200 can deliver up to 160W of power. A wireless subwoofer and multi-connectivity are included with the Infinity Sonic B200.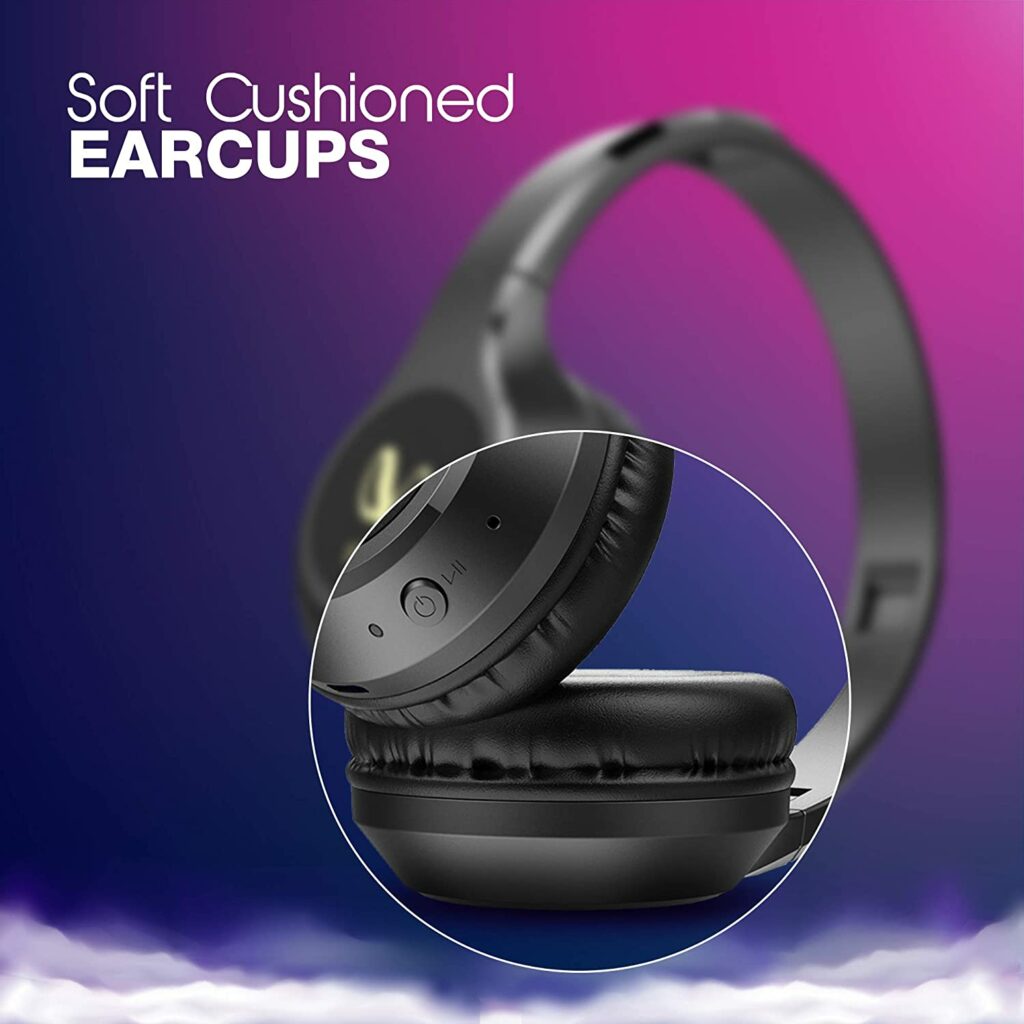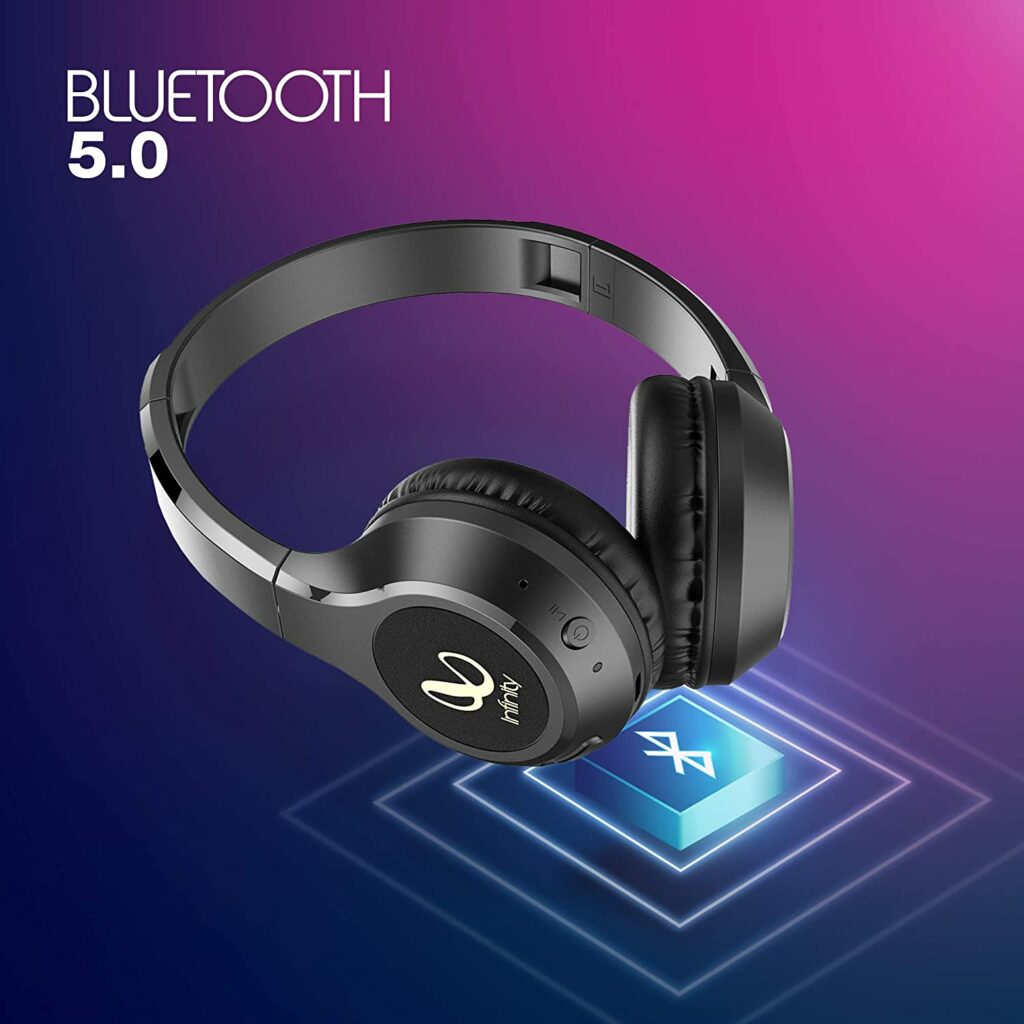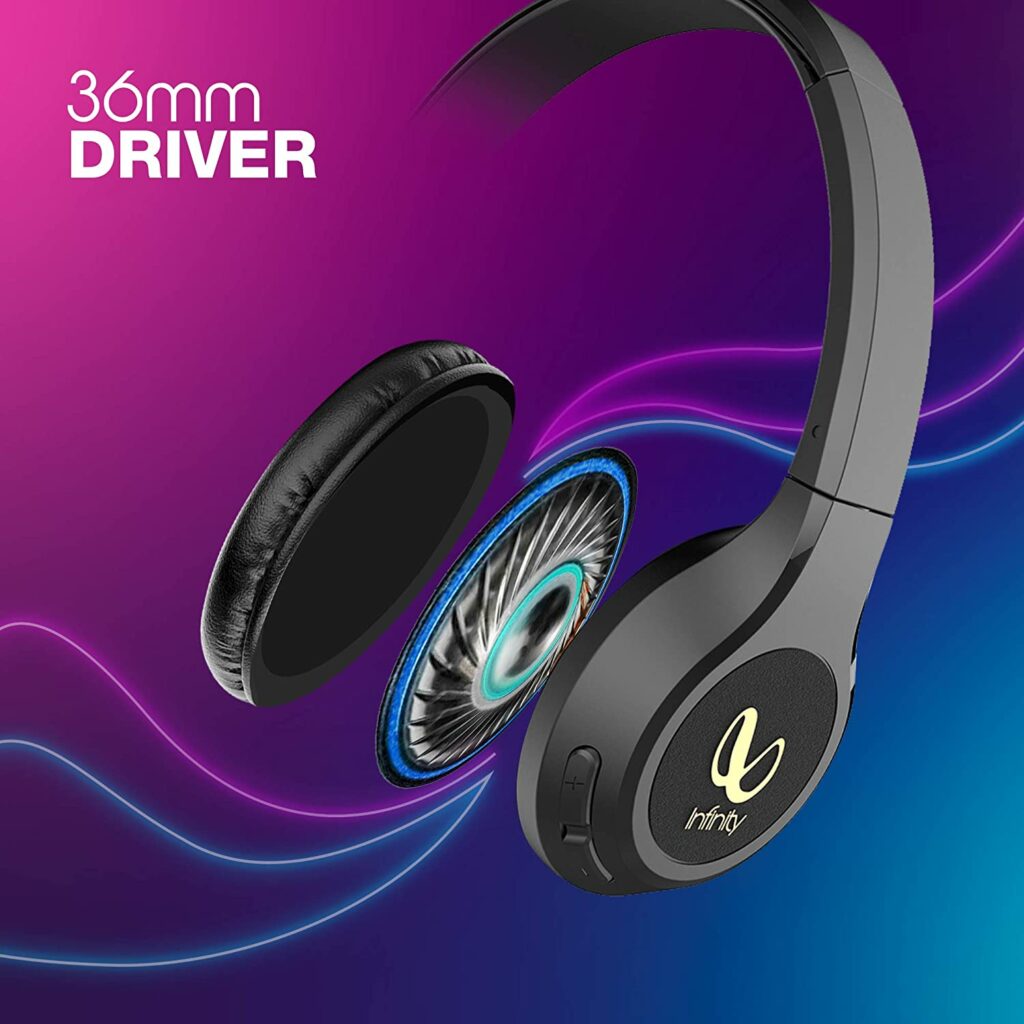 The Infinity Glide 510 headphones will set you back Rs. 3,999, while the Infinity Sonic B200 will set you back Rs. 17,999.
The company is, however, offering a special launch price of Rs. 1,699 for the Infinity Glide 510 and Rs. 7,299 for the Infinity Sonic B200. Both Harman devices are currently available for purchase on Amazon India and will be available on the Harman India website soon. On the newly launched Harman devices, Amazon India is also offering a 10% instant discount and no-cost EMI option.
The Harman Infinity Glide 510 wireless headphones feature 36mm drivers and the company claims that users can go from "normal to bass" mode with just one touch. The headphones support Bluetooth v5.0 and voice-assistant control while they also feature a foldable design to make them easy to carry.
The company claims the Infinity Glide 510 offers 72 hours of music playback while 10 minutes of quick charging is said to deliver 2 hours of music playback time. The headphones are offered in Black and Blue colour options.
Lastly, the Infinity Glide 510 by Harman weigh 109 grams.
QUICK SPECIFICATIONS FOR INFINITY GLIDE 510 WIRELESS HEADPHONES
Bluetooth 5.0 On-Ear Wireless Headphones
microphone
10 meter range
20 kHz – 20 Hz (Min) (Max) Frequency Reaction
Driver (36 mm)
The impedance of 32 ohm
DETAILS ABOUT THE INFINITY GLIDE 510 WIRELESS HEADPHONES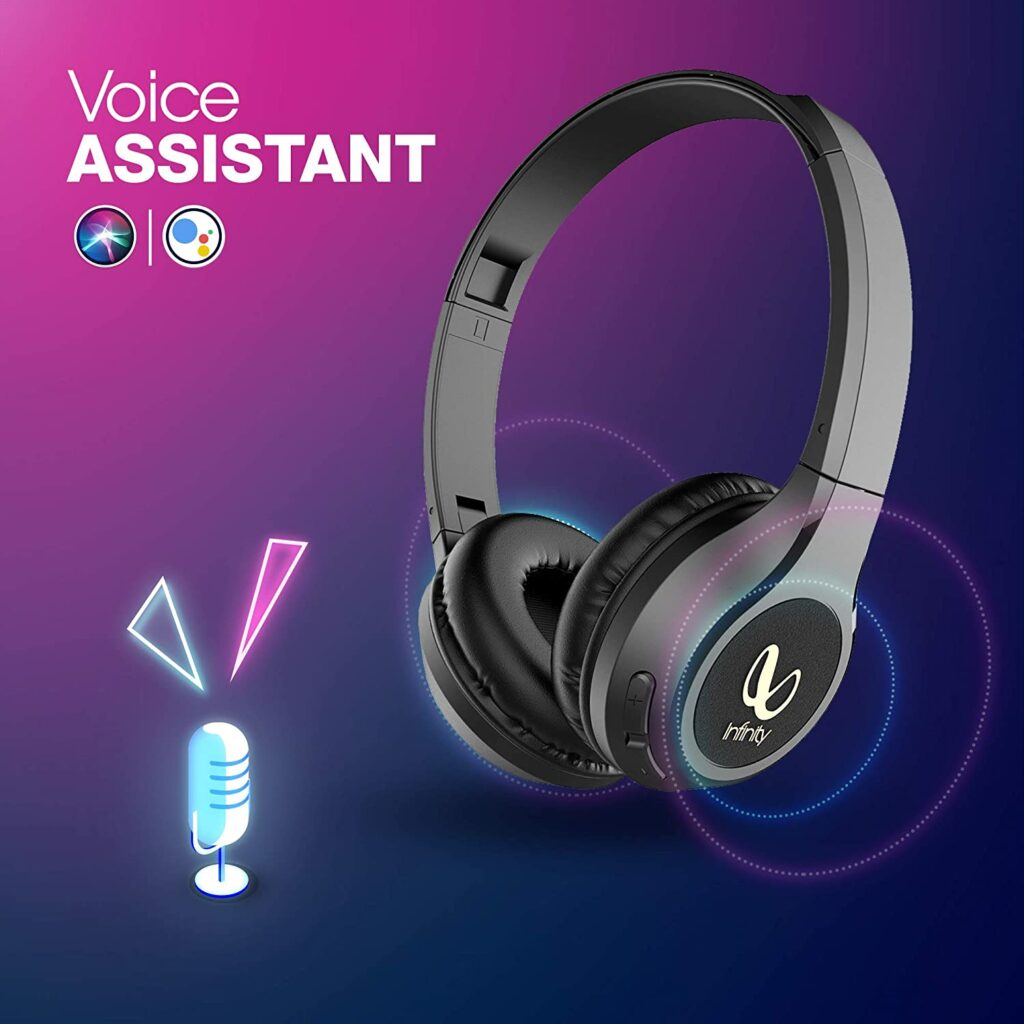 Design & Construction:
Let's take a look at the feature, as well as the design and build, before we get too deep into it.
The entire body of the JBL Infinity Glide 510 is made of plastic. As a result, it appears to be a little less expensive. It would be much better if premium materials had been used.
The majority of the control buttons, such as the Volume Up/Down, LED indicator, Power Button, and Microphone, are on the right-hand side, as with other headphones. There's nothing attached to it on the left side.
A brand logo can be found on both sides of the headphones. Moving on to the earcups, the cushion is surprisingly good for the price. It is not a high-priced item, and if handled with care, it will last a long time.
Indeed, the clamp has a strong force that causes the headphones to become tight when worn. It will take some time to get used to it.
Comfort & Fitting
The over-ear design make it perfect for long time usage. Because of that there's a room for circulation of air. Which give a better experience. However, the absence of active noise cancellation it doesn't block that much noises. In fact it can block only the the noise around.
Battery
The battery life is extremely long, so if you're someone who forgets to charge their phone, this is a good option. Because you should never be worried about anything and instead focus on the music.
According to the paper, it has 120mAh and can last 72 hours on a single charge. However, depending on usage, it could take anywhere from 55 to 60 hours.
It also has a speed charging feature, which means that a 10-minute charge can give you up to 2 hours of battery life. However, the headphones are charged using a Micro USB port, which can take up to 2 hours to fully charge.
Quality of the call and microphone
As I previously stated, there is no noise cancelling feature. However, if you are calling from outside, the call quality is excellent, and the sound is not muffled.
The other person could clearly hear your voices, and you could hear them as well.
When it comes to the outside, however, it easily picks up noises, making it impossible to use in a noisy environment.
Latency and Connectivity
Because of the bass enhancement, it produces a very good sound, even at the default setting. There is no lip sync problem when watching YouTube, Netflix, or any other online streaming video. However, when it comes to gaming, the latency is extremely high, resulting in lag.
One thing to keep in mind is that it only supports Bluetooth connections. There are no other connection options, such as Wired or Aux Cable. However, it is adequate in terms of connection strength. There is no lag even if there are obstacles between the device and the headphones.
In terms of sound
The 36 mm driver in the JBL Infinity Glide 510 Bluetooth Headphones has a dual enhance mode. That is, you can listen to music in either Bass or Normal Mode.
However, by default, the Bass has full access to the bass tone, which results in horrible results. That is to say, it will drive you insane.
It can be switched to normal mode by pressing the Volume Up and Down buttons. Even in the normal setting, there is still a lot of basses. This could be ideal for bass enthusiasts. Bass-heavy genres such as EDM, Rap, and Hip Hop, for example, can be extremely enjoyable.
The mid-tone isn't very accurate. Because the vocals haven't been enhanced and aren't as forward sounding as they could be.
On the treble, there was a slight lack of sparkle in the high. As a result, if you're someone who gets lost in the music, it'll ruin your experience. The sound stage and stereo imaging, on the other hand, are excellent.
FULL SPECIFICATIONS FOR INFINITY GLIDE 510 WIRELESS HEADPHONES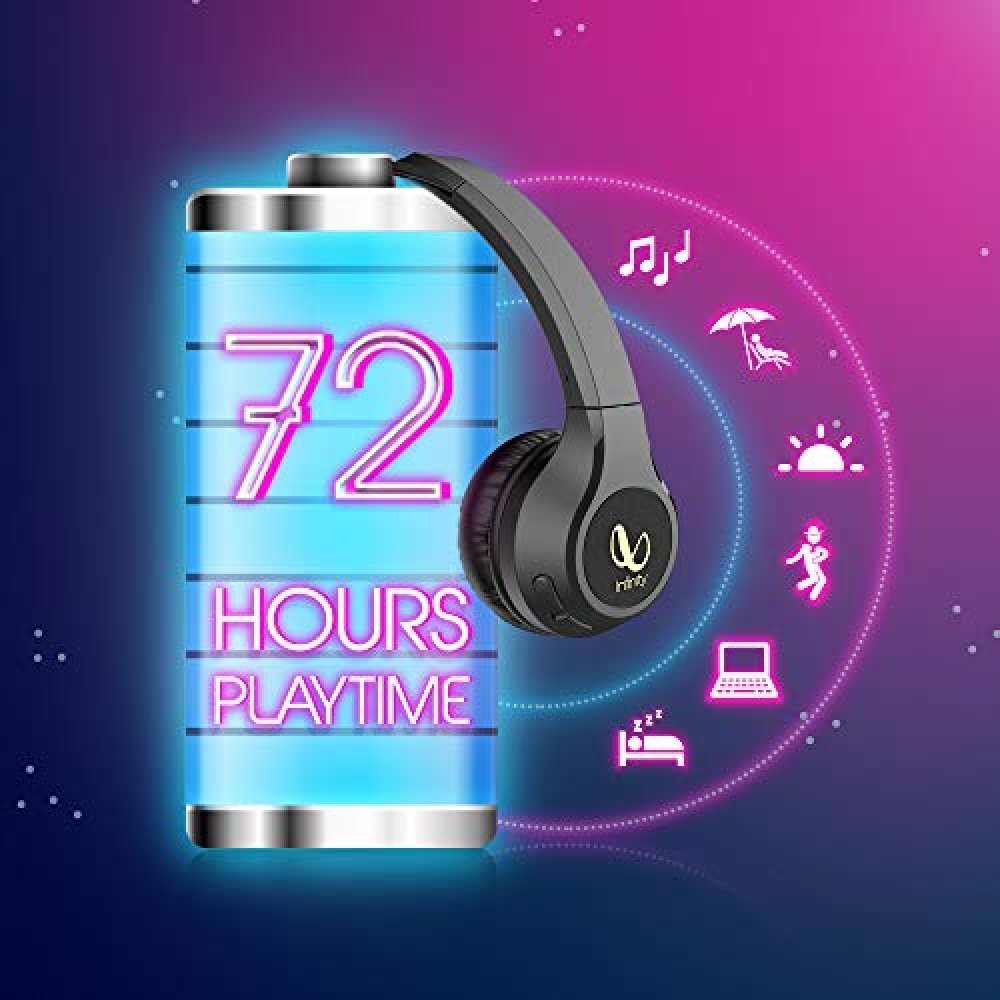 General
Brand
Infinity
Model
Glide 510
Type
On the Ear
Connectivity
Wireless
Design and Body
Weight
110 g
Features
Bluetooth
Yes, 5.0
Bluetooth Range
10 m
Microphone
Yes
Sound Features
Deep Bass
Yes
Impedance
32 ohm
Sensitivity
102±3dB
Frequency Response
20 Hz (Min) – 20 KHz (Max)
Driver Unit
36 mm
Power Features
Battery
120mAh Lithium-Ion Polymer
Charging Time
2 hours
Warranty
Warranty
1 year, Manufacturer Warranty
Warranty Type
Manufacturer
Also Read