Several creative businesses such as Boat compete on the market to provide their consumers the finest option. Mivi is also a better brand with a number of items. Now the Mivi Play Bluetooth Speaker is on the road to launch. Mivi also started your prior Mivi roam 2 speaker.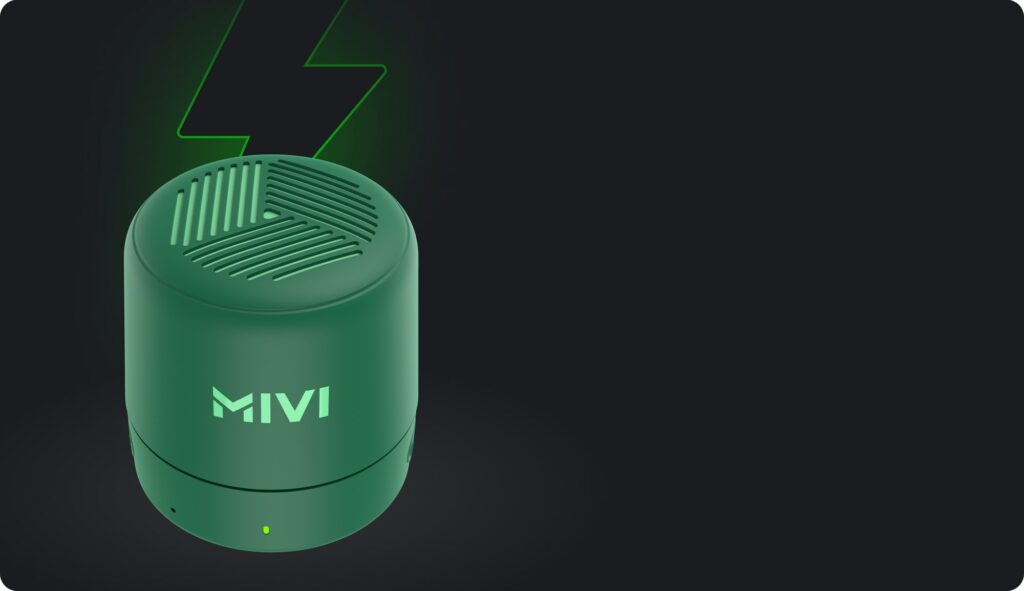 It is a little bit larger than that speaker when it comes to the audio output of the speaker. The sound would be very good with stereo sound. When we look at the bass effects level it is possible to achieve profound and powerful bass effects. Some of the new speakers such as Mivi Play Bluetooth Speaker is a great choice in very low budget lets continue to our review to know more about Mivi Play Bluetooth Speaker
Mivi Play Bluetooth Speaker Features
Here are the features of Mivi Play Bluetooth Speaker which is officially available for just Rs 799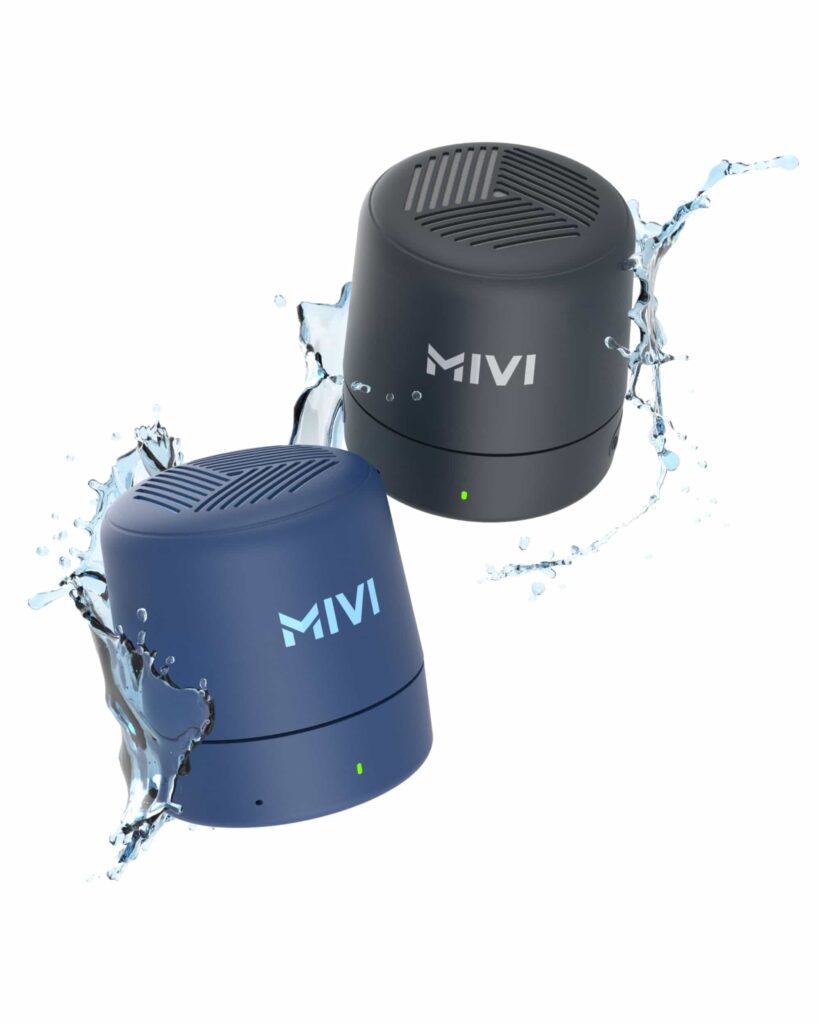 Studio Grading Sound: The Bluetooth speaker from Mivi Play gives you a deep and powerful sound with a strong bass that amplifies your beats.
Play it non-stop: the Mivi Play wireless speaker packs up to 12 long hours of battery life with one charge so you can keep your party going until the dawn break.
Premium Brag Worthy Design: The portable wireless speaker of the Mivi Play comes with a sleek design, making it the choice for anyone who loves their music in private or with a couple of friends!
Connections strengthened: when your music is interrupted, no one likes it. The latest and advanced Bluetooth 5.0 in Mivi Play allows you to enjoy seamless, uninterrupted wireless connectivity. This is the next generation of Bluetooth, wireless speakers now.
Made in India: In India Mivi Play is a portable wireless speaker produced proudly in India from design to production. It is locally built to compete worldwide.
Mivi Play Bluetooth speaker Specifications
| | |
| --- | --- |
| Specifications | Details |
| Type | Portable Bluetooth Speaker which is pocket friendly |
| Driver Units | 52 mm |
| Driver Type | Speaker Driver |
| Deep Bass | Yes |
| Frequency Response | 20 Hz ~ 20 KHz |
| Impedance (Ω) | 4 Ohms |
| Stereo Mode | Yes |
| Microphone | Yes |
| Multifunction Button Control | Yes |
| FM Radio | No |
| Memory Card Slot | No |
| USB Port | No |
| Headphone Jack | Yes |
| Bluetooth | Yes, v5.0 or 5.1 |
| Wireless Range | 10 m |
| Water Resistant | Yes, IPX4 |
| Splash Resistance | Yes |
| Voice Assistant | No |
| Compatibility | Android,iOS,Windows |
| Battery | 1000 mAh |
| Battery Life | 12 Hours |
| Dimensions | 100 * 84 * 38 mm |
| Weight | 164 Grams |
| Color | White,Black,Green,Turquoise,Orange,Blue |
| What's in the box | Play Wireless Speaker,Product Manual,Micro USB Cable,Aux Cable |
| Price | ₹799/- |
Mivi Bluetooth Speaker Review
Mivi Play Bluetooth Speaker-Design
Superior and stylish design features Mivi Bluetooth speakers. It is compact and portable enough to fit your pocket easily. The speaker is made of high quality materials and is easily navigated by the controls on the bottom. It contains LED load indicators to determine the load levels. You will certainly love its appealing colors at first glance. The speaker looks good, but is durable as well. Everything in this speaker is designed for your adventures.
You can pick up the physical buttons on this Bluetooth speaker All buttons have been placed in good places, and we notice that one thing we do not want to push buttons under any huge pressure.
Mivi Play Bluetooth Speaker-Connectivity
So we first of all must understand that the Bluetooth speaker of Mivi play is budget-oriented, so you get the 5.0 or 5.1 bluetooth connectivity on this device. The product does not fail in the connectivity test according to the previous MIVI product experience. So you also get a connectivity area of 8 to 10 meters in these devices.
Mivi Play Bluetooth Speaker-Waterproof
This bluetooth speaker for Mivi play means you will get the rating of the ipx4 which does not mean it is totally waterproof, but it has had water resistance.And during light rainy season, you can also use this. And if it was wet then you don't charge it directly.
Mivi Play Bluetooth Speaker-Sound Quality
The sound output is approximately 5W and it is possible to double the output to 10W with the stereo on the speaker. You can connect two Mivi speakers simultaneously with the Stereo mode and achieve a double audio effect. The small size does not mean that the audio quality must be compromised. This small Bluetooth speaker is powerful.
Also Read
Mivi Play Bluetooth Speaker-Battery Life
With regards to the battery life, you can get a single charge with Mivi Play Bluetooth Speaker up to 12 hours battery life. With IPX4, this portable speaker can handle water splashes.
Mivi Play Bluetooth Speaker-Warranty and Availability
The main thing of any device is that it was a guarantee, so the most likely part of this device is the one-year guarantee, in accordance with the old mivi product.
And the after-sales experience and the process of claim guarantees was very easy according to your personal experience.
This Bluetooth speaker was launched on the Amazon on 9 June 2021. Also on the website of Mivi officials you can buy this product. an warranty is just not the hardware warranty the trust warranty is also available as the product is totally Made in India
Verdict
When it comes to the speaker's audio output, it is a little more than that speaker's size. With stereo sound, such as the famous Boat Rugby Plus, the sound would be great quality. If we look at the level of bass effects, the deep and powerful bass effects may be achieved. Some of the new speakers on boats are always good sounds.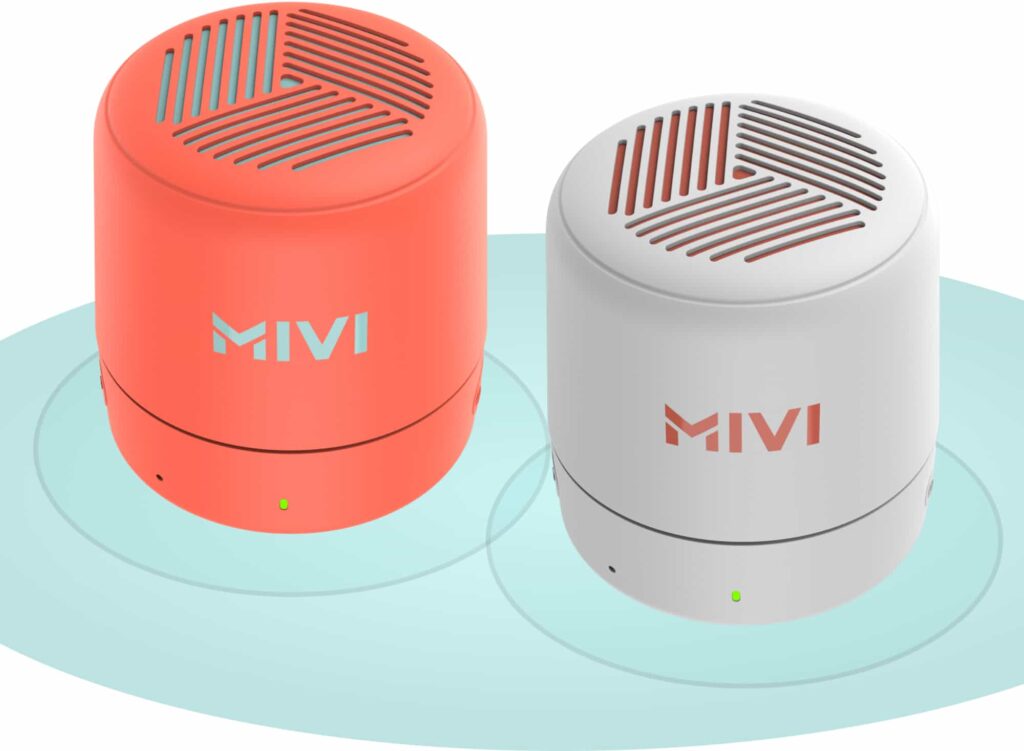 The sound performance of this speaker is around 5 W and its size is very large. By selecting the speaker stereo mode, you may additionally double the sound output to 10 W. You may connect two identical Mivi speakers in conjunction to get a double sonic impact by selecting this stereo mode.
This stereo setting is quite useful to obtain better and more suitable audio output in late or open places. For any product, the battery is the powerhouse. To spend hours, stronger battery backup is required. Mivi Play features a strong battery which can play for 12 hours.
The design is extremely compact and can be carried in your pocket or backpack. Its low weight makes it highly portable. It is equipped with a waterproof IPX4 rating for protection. It protects the speaker from splashing, dust and water damage.
Hight quality materials with mesh structures are in the outer layer of this Bluetooth speaker. For easy navigation, controls are made at the bottom. In order to know the charging levels, LED charging indicators are also available.
Also Read