Top smartphone brands' Made in India smartphones are made (and manufactured) in India. We've collected a list of top mobile phones that are manufactured and sold in India to assist you in choosing the best made-in India phone.
International manufacturers such as Xiaomi, Samsung, and Oppo have all opened local production and assembly plants in India in recent years, intending to create more jobs for Indian nationals. This was part of the Indian government's "Make in India" project, which aimed to boost the country's mobile manufacturing industry.
While the rhetoric surrounding Chinese items appears to be intensifying, the country and its residents have expressed a strong desire to purchase Indian-made goods. Most smartphone manufacturers, who formerly had their principal manufacturing plants in China, are now shifting their operations to India to benefit the country and their brand.
With rising tensions between India and China, the issue has grown in size, and with anti-China sentiment spreading on social media, consumers are increasingly opting for Made in India smartphones. India's government is likewise attempting to enhance domestic manufacturing. Some Indian brands, like Micromax, have also resurfaced.
Xiaomi is one of India's most popular smartphone brands. And a company of its magnitude has outsourced the majority of its product manufacturing and assembly to India, including Smart TVs, smartphones, and other peripherals. Other manufacturers, including Oppo, Realme, and OnePlus, are all owned by the same company, BBK Electronics, which has a manufacturing facility in Noida. It's no surprise that other firms, like Vivo, Samsung, and Apple, are following in their footsteps.
What is Make In India?
Make in India is a government of India program to encourage enterprises to manufacture in India and to incentivize focused manufacturing investments. The policy approach was to establish an investment-friendly environment, build modern, efficient infrastructure, and open up new sectors to foreign investors. The plan aims to "turn India into a global design and manufacturing hub" by focusing on 25 economic areas for job creation and skill development.
The three stated goals of "Make in India" were:
to boost the industrial sector's annual growth rate to 12-14 percent;
to increase the number of manufacturing jobs in the economy by 100 million by 2022;
by 2022, the manufacturing sector's contribution to GDP will have climbed to 25%. (later revised to 2025).
Between September 2014 and February 2016, India received investment promises worth 16.40 lakh crore (US$230 billion) and investment inquiries worth 1.5 lakh crore (US$21 billion) following the launch. As a result, India surpassed the United States and China as the top foreign direct investment (FDI) destination in 2015, with US$60.1 billion in FDI.
According to current policy, 100 % foreign direct investment (FDI) is permitted in all 100 sectors, except for the space industry (74 % FDI), defense industry (49 % FDI), and the Indian media (49 %FDI) (26 % ). To encourage investment, Japan and India launched a US$12 billion "Japan-India Make-in-India Special Finance Facility."
Individual states have also started their local efforts following Make in India, such as 'Make in Odisha,' 'Tamil Nadu Global Investors Meet,' 'Vibrant Gujarat,' 'Happening Haryana,' and 'Magnetic Maharashtra.' In the fiscal year 2016–17, India received $60 billion in foreign direct investment.
According to the World Bank's 2019 Ease of Doing Business report, India has risen 23 places from its 2017 ranking of 100 to 63rd place among 190 nations. Thanks to recent governmental initiatives, India has risen 42 places on the Ease of Doing Business index, 32 places on the World Economic Forum's Global Competitiveness Index, and 19 notches in the Logistics Performance Index by the end of 2017, thanks to converges, synergies, and enables other important Government of India schemes, such as Bharatmala, Sagarmala, Dedicated Freight Corridors, Industrial corridors, UDAN-RCS, Bharat Broadband Network, Digital India.
Make in India has yet to realize its objectives. Manufacturing grew at an annual rate of 6.9% on average between 2014–15 and 2019–20. Manufacturing's share of GDP fell from 16.3 percent in 2014-15 to 15.1 percent in 2019-20.
The second group of cash sources includes domestic money sources such as angel equity, smart leasing, customers, and even other vendors. The Indian Angel Network, for example, is made up of high-end, successful entrepreneurs and CEOs who invest in early-stage businesses across India, potentially raising a huge quantity of money for start-ups.
The Modi government just established a new Ministry to promote entrepreneurship, skill development, and job creation. Existing government offices, such as the Department of Science and Technology, strive to help entrepreneurs financially and technologically expedite the growth and commercialization of indigenous technology and provide financial aid in the form of soft loans, grants, or stock.
Other government programs and initiatives, such as the 'Small Business Innovation Research,' which is mainly limited to small to medium firms or agricultural and rural development, aid new smaller entrepreneurs in India with their start-ups.
so we hope that you got your answer for What is Make In India?
What are Made in India mobile phones, and how are they manufactured?
The term "Made in India" is frequently seen on the tags of numerous purchases by a buyer. It establishes the product's identity as having been manufactured in India and provides consumers outside of India with a way to recognize the product's Indian origins. A scheme to encourage domestic producers to make items in India could be a viable answer to the issues raised by the 'Make in India' initiative.
The question then becomes, "What should be manufactured in India?" Varied products require different production parameters and must cater to a diversified consumer base in a competitive environment. Making a notably labor-intensive product, thereby decreasing costs and making imports uncompetitive while taming unemployment, could be a realistic response to that dilemma. Producers would also have to decide whether to create products for home or international markets.
To be labeled as "Made in India," a product must be created using Indian factors of production such as land, labor, capital, entrepreneurship, and technology. This means that by promoting Made in India, we would be able to make use of our inherent ability and resources while also creating job opportunities for the Indian people. Entrepreneurs would be encouraged to start businesses if they had ready resources and favorable government policies. A Made in India product, like Swiss cheese or German vehicles, might eventually boost Indian homegrown brands, and there could be potential brand recognition for products of Indian provenance if promoted positively.
Made in India also protects the defense sector from the dangers of Make in India. Strategic benefits such as defense strength and nuclear energy are volatile and can have negative consequences if an entity such as a foreign investing MNC controls the manufacturing of Indian armaments rather than the government through indigenous producers. Because defense elements such as complex combat weapons that rely on navigational guidance (for example, air to air missiles) as well as defense communication and intelligence gathering are volatile elements in a warring political scenario, indigenous technology and production can benefit the defense sector in particular.
The Made in India policy, however, may have significant disadvantages. The current state of the economy, along with a lack of government backing, makes it difficult for domestic brands to compete with global names in both exports and imports due to a lack of quality in domestic goods.
The solution is for the government to support and facilitate sufficient research and development to maximize the use of accessible natural resources, as well as to promote policies that encourage the Indian skilled pool of masses to explore their potential as manufacturing entrepreneurs. A domestic start-up can obtain financing from a variety of sources, which are grouped into three categories: government, private, and foreign.
Finally, foreign sources of capital include both direct and indirect foreign investment in new and existing enterprises in India. As previously said, 'Make in India' intends to tap into this particular pool of finance and resources to help with domestic production.
Domestic money sources, such as angel equity, smart leases, customers themselves, or even other vendors, are included in the second category of capital sources. Angel equity, for example, is provided by the Indian Angel Network, which consists of high-end, successful entrepreneurs and CEOs who invest in early-stage enterprises across India, possibly creating a large sum of money for start-ups.
Is it possible to ban Chinese phone companies from operating?
It is not prudent, viable, or currently possible to prohibit Chinese products without serious consequences. The World Trade Organization has international laws and regulations prohibiting countries from taking such actions.
China is the world's largest factory, producing goods for everyone. Whether we like it or not, they are responsible for global production.
China has a massive GDP of close to $15 trillion dollars, compared to India's GDP of less than $3 trillion dollars. They have the advantage and power to rule the world due to their vast resources and technological advancements.
However, no such ban has been reported to date, and the Indian government has made no official statement regarding a ban on Chinese smartphones. So, until the government makes another official statement, it's safe to assume that a ban isn't coming anytime soon. The ban on Chinese apps, on the other hand, has shaken Chinese app development and smartphone distribution companies. Nonetheless, according to reports, Chinese smartphone manufacturers will release an update that will disable all of their phones' built-in banned Chinese apps.
Many people who have already purchased several Chinese products are concerned that their phones will be banned as well. Most smartphones made in other countries, such as Samsung, Nokia, iPhone, and others, are generally less expensive in China. This is why Indians prefer to buy these smartphones because they are packed with features and come at a reasonable price.
China is India's fourth-largest export market and the country's most important import market. Without a doubt, China is India's largest trading partner, and the Indian government will find it difficult to prohibit Chinese products.
China exports nearly $70 billion to India, while India imports roughly $17 billion in goods. so we hope you got your Is it possible to ban Chinese phone companies from operating? question cleared
Is it possible to create a mobile phone that is entirely made in India?
No, it is not possible, India does not have a lithium source that can be used in the battery. That will have to come from China or Afghanistan.
a hundred percent Made in India will only be possible if companies such as Qualcomm, Sony, and Carl, as well as all component manufacturers, manufacture their products in India and then send them to mobile phone manufacturers in India. And it's impossible because there are hundreds of different mobile phones on the market that use components from various manufacturers. Some businesses use Snapdragon processors, while others use MediaTek processors. As a result, setting up all of the component companies' plants in India is not feasible. Some phones, but not all, are made in India to the tune of 80% to 90%.
Even if everything goes according to plan, where will the copper come from? Although India produces copper, it is insufficient to meet local demand.
Then there are the machines that make the circuit boards, as well as the robots that put them together. Again, there is no technology.
so we hope you got your answer for Is it possible to create a mobile phone that is entirely made in India?
What is the difference between Made And Assembled in India?
Make in India is a major government-led initiative aimed at facilitating investment, fostering innovation, enhancing skill development, protecting intellectual property, and constructing world-class manufacturing infrastructure in India.

'Assemble in India,' which is meant to help network industries export, can be ineffective if the country's skills don't match the industry's needs. We need policies to ensure that the benefits of trade are shared equally before inviting MNEs to begin assembling network products in India.
"Make in India" is an open invitation to foreign manufacturers to set up shop in India. It's essentially a caption/tag line for the Narendra Modi administration's investment campaign.
The result will be that India will be dominated by multinational corporations, which will reap all of the profits while creating jobs in India and paying low wages to factory workers.
Any product that is completely manufactured in India is labeled "Made in India." It applies to products manufactured entirely in India, whether by domestic or foreign corporations.
It is a common misconception that "Make in India" will have the same success as China, but this is fundamentally incorrect.
Made in China products are all manufactured by Chinese factories that work on a contract basis for foreign companies. This means that Chinese businesses profit from the process. Every iPhone and Samsung phone produced by Foxconn generates profit. Because Foxconn is a Chinese company, this is the case (Technically Taiwanese but India did sign up for one china policy).
However, the companies in India will not be Indian companies. The factories will be set up by a group of American, European, or even Chinese companies. As a result, India will lack its revenue-generating industries. The government will subsidize these factories to keep them operating in this country. You pay higher taxes to compensate for this, but you still have bad roads because there will never be enough money. These factories are not Indian, and they will not bring India any direct revenue. It's all about the jobs in this game. Foreign investors will be extremely wealthy if India creates a large number of jobs. The government collects a higher rate of income tax.
However, we will continue to face an identity crisis as a country. It was once said that India employs more than half of IBM's workforce. Nonetheless, IBM has always been a US company.
The situation with those factories will be the same.
hope you understood the difference between Made And Assembled in India
When was the first mobile phone manufactured in India and in which plant?
The first mobile phone manufactured in India was in 1995 under the brand name, Essar Cellphones and started manufacturing in the Delhi plant.
Essar became the first firm to commence GSM operations in Delhi under the brand name Essar Cellphones in 1995, just a few months after mobile telephony was opened up to private involvement. Essar enlisted Swiss PTT as a joint venture partner because it had no prior expertise in the industry. After that, Essar obtained licenses in Eastern Uttar Pradesh, Rajasthan, Haryana, and Punjab.
With Hutchison as a partner, Essar has replaced Swiss PTT. Following that, the joint venture business began combining operations and acquiring numerous telecom circles. When the government announced the single licensing plan in 2005, the JV began combining all of the telecom circles. By 2006, Hutchison Essar Limited had absorbed all of the circles. Essar has a 33 percent interest in the combined company. Essar had independently obtained licenses in seven circles where Hutchison Essar did not operate, as well as four BPL circles. Essar combined these companies to become Hutchison Essar, a significant telecommunications company.
How much does it cost to manufacture a smartphone in India?
The cost to manufacture a smartphone is approx 32% of its mrp.
The cost of manufacture is calculated using device disassembly, spec analysis, and information from vendors. The main CPUs, display, memory, and camera are frequently the most expensive components. Because we don't account for additional expenditures like marketing, R&D, distribution, personnel, accessories, packaging, or software, the manufacturers won't make nearly as much money from their items.
Consumers, on the other hand, are always looking for methods to get the most bang for their buck. We all want to know if the producers earn handsomely from their products. As a result, we look into the manufacturing costs of the most popular cellphones on the market, which might be a significant factor in your purchasing decision.
indian mobile company list
Micromax Informatics.
YU Televentures.
Karbonn Mobile.
Lava International.
Xolo.
Intex Technologies.
I-Ball Mobile.
LYF.
Spice Telecom
Celkon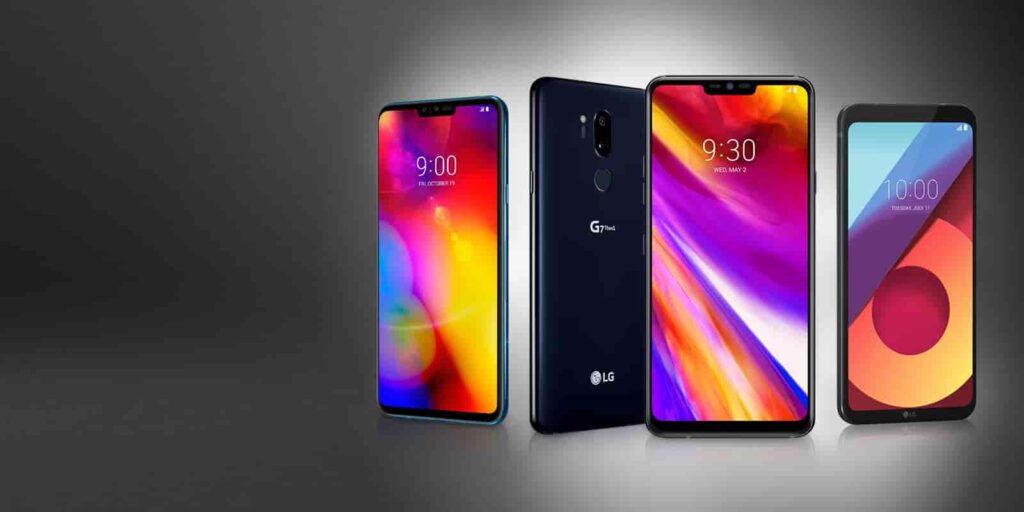 Which are the top Mobile Companies?
Top 10 Mobile Companies in India
Mobile phone companies all over the world are aware of the Indian market's enormous potential. As a result, consumers now have a wide range of smartphone options to choose from.
This complicates the process of purchasing a smartphone because several high-end manufacturers are releasing models that are equipped with cutting-edge technology. To make things easier, we've compiled a list of India's top 10 mobile companies! Take a look at this list to figure out which smartphone to buy next.
1. Samsung
Samsung is a South Korean company that is one of the world's largest electronic device manufacturers. Samsung manufactures a wide range of consumer and industrial electronics, including appliances, digital media devices, semiconductors, memory chips, and integrated systems, among other things. It has become one of the most well-known names in the technology industry, accounting for roughly a fifth of South Korea's total exports.
Samsung is one of the most well-known brands and one of the few that offers smartphones in high, mid, and low price ranges. A Samsung device is an all-rounder in terms of features and specifications, covering everything from the camera to RAM and battery life. You may also be interested in Who Is The Owner Of The Samsung Company?
2. Xiaomi
Xiaomi began operations in India in 2014, led by Manu Kumar Jain, one of the co-founders of online apparel retailer Jabong. The Mi 4i, the company's first India-focused smartphone, was released in 2015. However, the company's success story began with the introduction of the Redmi and Redmi Note smartphone series. In 2018, Xiaomi overtook Samsung as the country's leading smartphone manufacturer for the fourth quarter in a row.
When Xiaomi released the Redmi Note 4, it became one of the most popular smartphones in the country almost immediately. They are still having the same effect on the industry.
Xiaomi is known for packing a lot more features and specifications into their devices than they charge and price them at. you may also like to read why are Xiaomi products so cheap?
3. One Plus
It was founded in December 2013 by Pete Lau and Carl Pei, and it is currently majority-owned by Oppo, which is a subsidiary of BBK Electronics, along with Vivo, Realme, and iQOO. The company is best known for making smartphones, and as of July 2018, it serves 34 countries and regions worldwide.
OnePlus, a Chinese smartphone manufacturer has swept the Indian smartphone market. It is putting pressure on companies that sell premium smartphones at exorbitant prices.
4. Apple
Apple Inc.'s organizational culture is critical to the company's long-term success. The business philosophy, values, beliefs, and related behaviors of employees are established and maintained by the organizational or corporate culture of a company. This business analysis case demonstrates how Apple's corporate culture allows human resources to support a variety of strategic goals. The company's cultural traits, for example, are aligned with a desire to innovate, which is a key factor in determining business competitiveness in the information technology, online services, and consumer electronics industries.
Apple has dominated the smartphone market for years and is still the most desired brand. Even though their pricing structure is debatable, all Apple fans believe it is worth every penny. you can also read Is Apple A Chinese Company?
5. Vivo
Vivo Communication Technology Co. Ltd. (Vivo) is a Chinese technology company based in Dongguan, Guangdong, that designs and develops smartphones, smartphone accessories, software, and online services.
The company creates software for its phones, which it sells through its V-Appstore, with iManager included in their Android-based operating system, Funtouch OS in the global market, and Origin OS in Mainland China and India.
Vivo is now one of India's top five mobile phone manufacturers. Vivo is a relatively new brand in this market that offers affordable smartphones, particularly for the country's youth.
6. Oppo
OPPO Electronics Corp. is a Chinese electronics company based in Guangdong. The company is best known for its smartphones, but it also produces MP3 players, portable media players, LCD televisions, and DVD/Blu-ray players. It was established in 2004. The company also makes smartphones. It has released several Android-based smartphones.
Oppo is once again in the same boat as Vivo and Xiaomi. Their camera, on the other hand, is what sets them apart and makes them desirable. They rose through the ranks thanks to their superior camera and photography skills. you can also read Is Oppo A Chinese Company?
7. Motorola
Motorola Mobility LLC, dubbed "Motorola," is a consumer electronics and telecommunications company based in the United States and a subsidiary of Lenovo, a Chinese multinational technology corporation. Motorola primarily produces smartphones and other mobile devices that run Google's Android operating system.
After Lenovo purchased Motorola, the company rose through the ranks once more, and it now runs on Google's Android operating system. It provides affordable smartphones with cutting-edge technology. you may also be interested in Is Motorola A Chinese Company?
8. LG's
LG Electronics, along with LG Chem, is a core company of the LG Group, a South Korean conglomerate. LG Electronics, founded in 1958, has been at the forefront of the country's electronics industry since its inception as the first manufacturer of radios, televisions, and other appliances. After Samsung Electronics, it is now the world's second-largest electronics manufacturer.
You've probably heard of LG, a South Korean multinational electronic conglomerate, for its expertise in other electronics. They're relatively new in the smartphone world, but they're known for their realistic picture and sound quality.
9. Nokia
Nokia Corporation was founded in 1865 and is Finnish multinational telecommunication, information technology, and consumer electronics corporation. Nokia's main headquarters are in Espoo, Finland, which is part of the Greater Helsinki metropolitan area, but the company's origins are in the Pirkanmaa region of Tampere. Nokia employed around 92,000 people in over 100 countries in 2020, did business in over 130 countries, and generated annual revenues of around €23 billion. According to the Fortune Global 500, it is the 415th largest company in the world, based on 2016 revenues, after peaking at 85th place in 2009. It is a stock market index that is part of the Euro Stoxx 50.
Nokia, one of India's oldest brands, had previously lost market share when it came to smartphones. They have now made a comeback in 2018, and are expected to be stronger than ever in 2021. you may also like to read Is Nokia An Indian Company?
10. HTC
HTC Corporation is a Taiwanese consumer electronics company based in New Taipei City's Xindian District. HTC was founded in 1997 as an original design and original equipment manufacturer (ODM/OEM), designing and manufacturing laptop computers.
HTC became a co-founding member of the Open Handset Alliance, a group of handset manufacturers and mobile network operators dedicated to the development of the Android operating system, after initially making smartphones based mostly on Windows Mobile. The HTC Dream (as the first Android phone on the market).
HTC is a leader in all areas of electronics, including smartphones. They offer high-quality handsets with top-notch specifications.
Finally, keep in mind that there are a plethora of options available on the market, and the list above is merely a summary of the top 10 brands from which to choose. Consider your requirements and make an informed decision!
Top 5 Made In India Smartphones -2021
| | |
| --- | --- |
| OnePlus Nord CE 5G | ₹22,999 |
| Xiaomi Mi 11 Lite | ₹21,339 |
| iQOO Z3 | ₹19,990 |
| OnePlus 9R | ₹39,999 |
| Apple iPhone 12 | ₹79,999 |
OnePlus Nord CE 5G
The OnePlus Nord CE 5G is the company's latest midrange stunner. The 5G compatible smartphone boasts all of OnePlus' signature features, including the ability to capture detailed images as well as lag-free multitasking and hardcore gaming. It has a fingerprint sensor on the back and runs Oxygen 11 as its operating system.
PROS
Excellent presentation.
High-end design
Very good software experience
CONS
Cameras aren't up to snuff.
There is no alert slider.
The speakers are extremely tinny.
ONEPLUS NORD CE 5G SPECIFICATIONS
Key Specs
| | |
| --- | --- |
| RAM | 6 GB |
| Processor | Qualcomm Snapdragon 750G |
| Rear Camera | 64 MP + 8 MP + 2 MP |
| Front Camera | 16 MP |
| Battery | 4500 mAh |
| Display | 6.43 inches |
Xiaomi Mi 11 Lite
With its AMOLED display and great features, the Xiaomi Mi 11 Lite provides a high-quality visual experience. Xiaomi is offering a triple-lens setup on the back with a 16MP front camera for photographers. The limited internal storage of 64GB, on the other hand, may cause buyers to reconsider their choices.
PROS
Exceptionally slim and light.
High-end design
The display is excellent.
Overall, the performance was smooth.
CONS
In speculative terms, it could be considered costly.
There is no 3.5mm audio jack.
It's not designed for high-intensity gaming.
Cameras could have been more advanced.
XIAOMI MI 11 LITE SPECIFICATIONS
Key Specs
| | |
| --- | --- |
| RAM | 6 GB |
| Processor | Qualcomm Snapdragon 732G |
| Rear Camera | 64 MP + 8 MP + 5 MP |
| Front Camera | 16 MP |
| Battery | 4250 mAh |
| Display | 6.55 inches |
iQOO Z3
The Vivo iQoo Z3 comes with a long list of impressive features. Those looking for a versatile performer can add the smartphone to their wishlist right away. Vivo has included a great chipset and plenty of RAM to keep the show running smoothly when it comes to the configuration.
PROS
Appealing design
Outstanding performer
Fast charging at 55 watts
The main sensor and selfie camera are both capable.
CONS
Haptic feedback is a mushy experience.
The audio setup isn't ideal.
HDR content is currently unavailable for streaming.
The display is surrounded by large bezels.
IQOO Z3 SPECIFICATIONS
Key Specs
| | |
| --- | --- |
| RAM | 6 GB |
| Processor | Qualcomm Snapdragon 768G |
| Rear Camera | 64 MP + 8 MP + 2 MP |
| Front Camera | 16 MP |
| Battery | 4400 mAh |
| Display | 6.58 inches |
OnePlus 9R
The OnePlus 9R is the company's most recent venture, and it's a reasonably priced device under rs 40,000. To get you started, the brand is offering exquisite front and back cameras, as well as a stable battery capacity with Wrap Charging support and the latest Qualcomm Snapdragon 870 chipset. The smartphone also runs Android v11 as its operating system.
PROS
Achieved best-in-class results
Very good software.
Rapid recharging
CONS
Low-light photography is fairly common.
There is no 3.5mm headphone jack.
ONEPLUS 9R SPECIFICATIONS
Key Specs
| | |
| --- | --- |
| RAM | 8 GB |
| Processor | Qualcomm Snapdragon 870 |
| Rear Camera | 48 MP + 16 MP + 5 MP + 2 MP |
| Front Camera | 16 MP |
| Battery | 4500 mAh |
| Display | 6.55 inches |
Apple iPhone 12
The Apple iPhone 12 is a high-end smartphone with a long list of features and adequate battery life. There's a great camera, a great display, and premium features like a waterproof and dustproof body, as well as wireless charging. Storage may belt possible that storage is the only issue.
PROS
The OLED display is excellent.
Exceptionally quick performance
Cameras of high quality
CONS
The screen does not have a high refresh rate.
India has a high price tag.
In comparison to the iPhone 11, the battery is smaller.
APPLE IPHONE 12 SPECIFICATIONS
Key Specs
| | |
| --- | --- |
| RAM | 4 GB |
| Processor | Apple A14 Bionic |
| Rear Camera | 12 MP + 12 MP |
| Front Camera | 12 MP |
| Battery | 2815 mAh |
| Display | 6.1 inches |
The Manufacturing Facilities of Chinese Smartphone Companies in India
Xiaomi-Xiaomi is the most popular Chinese mobile phone brand in India. It is based in China and has manufacturing facilities in India (TN, Andhra Pradesh, UP).
Oppo, Realme, and Oneplus-Oppo, Realme, and Oneplus are all Chinese manufacturers. The parent company, BBQ electronics, is based in China. In Noida, they have a manufacturing facility (Uttar Pradesh).
OnePlus – Produces phones in Noida, India, at the Oppo facility.
Vivo and iQOO-Other major Chinese brands in India include Vivo and iQOO. The parent company is BBQ Electronics. Noia is home to the company's manufacturing facility (UP).
Huawei-Huawei is a Chinese company with a manufacturing plant in Tamil Nadu (Flex Ltd.)
Motorola was previously a US company, but it is now owned by Lenovo. In Tamil Nadu, it manufactures phones (Flex Ltd).
Tecno is a Chinese company that is a subsidiary of Transsion Holding.
Infinix is a Chinese company that is also a subsidiary of Transsion Holding.
Made in India Mobiles:
| | |
| --- | --- |
| Brand Name | List of Made in India Mobiles |
| Samsung | Samsung Galaxy A Series, Galaxy M Series |
| OPPO | Find X2, Oppo A Series and F Series, Reno and K-Series |
| Xiaomi | All Phones Redmi, Note, K20, Poco |
| Realme | X Series, Narzo, C Series, XT, 6, 6 Pro |
| Vivo | Vivo Y series, U series, S Series, Z Series |
| Motorola | One Series, G Series |
| Nokia | All Phones are Made in India |
| Lava | Z Series |
| Micromax | Micromax In Note 1, 1B |
| Oneplus | Oneplus 8, and 8 Pro, 8t, 7T, 7 Pro, Oneplus 8, Oneplus Nord 9R, 9 Series |
| Apple | iPhone XR, SE (2020) |
| Honor/ Huawei | Honor 8 Series |
Also, read