Vivo Communication Technology Co. Ltd. (Vivo) is a Chinese technology company based in Dongguan, Guangdong, that designs and develops smartphones, smartphone accessories, software, and online services.
but still, questions like Vivo Is From Which Country? Is Vivo A Chinese Company? Vivo Company Origin? are often asked to buy the public you will get all your answers in this article
The company creates software for its phones, which it sells through its V-Appstore, with iManager included in their Android-based operating system, Funtouch OS in the global market, and Origin OS in Mainland China and India. Vivo is a self-contained company that creates its own products. It employs 10,000 people in Shenzhen, Guangdong, and Nanjing, Jiangsu, and has research and development centers in both cities.
Vivo believes in India's diversity and creativity and has partnered with some of the country's most popular shows, including Colors Comedy Nights with Kapil, MTV Roadies, MTV Bollyland Festival, and Vh1 Emerge. Vijay TV—Koffee with DD, ETV Telugu—Extra Jabardast, ETV Kannada—Majha Talkies, Mazhavil Manorama—D4 Dance, and Zee Kannada—Onduurnalli Raja Rani are all regionally sponsored by Vivo. As a new brand for Indian consumers, Vivo believes in reaching out to everyone in every state, which increases the amount of effort required to establish the brand in consumers' minds. Vivo hopes to form more such partnerships in the future to increase brand awareness among Indian consumers.
The Vivo strategy aligns with the Make in India initiative. The company's assembly plant in Greater Noida is the first step toward this goal. This unit will be operational in November 2015, with a first-phase investment of Rs. 125 crore. A total of 2,200 Indians will work at the factory, helping it reach a monthly production capacity of one million units and laying the groundwork for Vivo's long-term success in India. Vivo aspires to be a world-class company that is healthy, progressive, and long-term.
Since 2011, Vivo has been certified in over 100 countries and regions around the world, indicating that it has taken the internationalization route. Vivo is currently available in India, Malaysia, Indonesia, Thailand, Myanmar, Vietnam, and the Philippines. In December of 2014, Vivo made its debut in India. vivo has quickly established itself as hi-fi and smart brand. Vivo currently has 8,000 employees and 10,000 retailers serving Indian customers in over 300 cities across 22 states, with a strong focus on Hi-Fi music. Vivo will also have established over 200 exclusive after-sales centers by the end of 2016.
Vivo Is From Which Country? | Vivo Company Belongs To Which Country?
Vivo Is From Dongguan, China
Vivo is the parent company of BBK Electronics, a smartphone manufacturer. Oppo, Realme, OnePlus, and iQOO are just a few of the major smartphone brands that fall under their umbrella. BBK Electronics is a Chinese technology company that is privately owned.
Vivo is one of the major smartphone brands that are responsible for providing users with affordable yet high-tech smartphone devices. According to multiple reports, this massive smartphone brand currently operates in more than 100 countries around the world. The well-known smartphone manufacturer is based in China. It sells a variety of popular Android phones, including the Vivo X50 Pro, Vivo Z1 Pro, and others. we hope you got your answer for Vivo Is From Which Country? and Vivo company belongs to which country?You also may be interested to know Made in India Smartphones
Is Vivo made in China? | Is Vivo A Chinese Company?
Yes it is, Vivo made in China
However, like many multinational corporations today, its global operations have little to do with the company's home country.
The proceeds from the sale of a Vivo phone in India are likely to be used to hire more Indian engineers and reinvest in the company's Indian operations.
but now the company has its own manufacturing unit in India but still, it is not made in India completely som of the other parts are still manufactured from other countries hope we answered your question is Vivo A Chinese Company?
History of Vivo
Vivo was among the top 10 smartphone manufacturers in the first quarter of 2015, with a global market share of 2.7 percent.
Vivo has expanded to more than 100 countries since its inception in 2009. The company began expanding internationally in 2014 when it entered the Thai market. Vivo launched in India, Indonesia, Malaysia, Myanmar, the Philippines, Thailand, and Vietnam shortly after.
Vivo began selling smartphones in Russia, Sri Lanka, Taiwan, Hong Kong, Brunei, Macau, Cambodia, Laos, Bangladesh, and Nepal in 2017. It entered the Pakistani smartphone market in June 2017, and the Vivo brand is now enjoying rapid growth and popularity in the country.
Vivo announced in October 2020 that it would begin selling its products in Europe.
Vivo and Zeiss announced a long-term strategic partnership to promote and develop breakthrough innovations in mobile imaging technology on December 17, 2020. The Vivo X60 series will include the first "Vivo Zeiss co-engineered imaging system." Vivo and Zeiss will establish the Vivo Zeiss Imaging Lab, a joint R&D program to innovate mobile imaging technology for Vivo's flagship smartphones, as part of the collaboration agreement.
Three pallets of VIVO phones caught fire at Hong Kong International Airport in April 2021, prompting a ban on VIVO phone air freight through Hong Kong.
vivo is a technology company that makes great products with a design-driven value, focusing on smart devices and intelligent services.
Product Development- In search of the most extreme user experiences possible.
The first smartphone in the world with an elevating front camera and a truly bezel-less display.
The world's first smartphone with in-display fingerprint scanning technology.
The thinnest smartphone in the world.
The first Hi-Fi Embedded Smartphone in the world.
Broad-Spectrum Vivo now has over 300 million users and is available in over 50 countries and regions.
Faced with the diversification of user groups, Vivo helps consumers all over the world enjoy extraordinary moments in life by surprising them with technological innovations.
5 Manufacturing Hubs Around the World
China (Chongqing), China (Dongguan), India (Noida), Bangladesh (Dhaka), and Indonesia now have five global manufacturing bases (including brand-authorized manufacturing centers) (Tangerang).
Smartphones have a production capacity of nearly 200 million units per year.
Are Vivo, Oppo, and OnePlus one company?
OnePlus and Oppo are both owned by BBK Electronics, a Guangdong-based conglomerate that also owns Vivo and Realme. As a result, since their inception, all of these companies have shared resources internally. but they are not one company.
BBK Electronics is one of China's largest consumer electronics manufacturers. The BBK Electronics corporate group was founded in 1998 and has been developing and producing consumer electronics under the BBK brand since then.
Since the 1990s, BBK Electronics has been active in various sectors of China's electronics industry. The company was founded by Duan Yongping, a reclusive billionaire. Duan left his position as a Chinese factory manager in 1995 after successfully generating more than 1 billion Yuan from the "Subor" gaming console, a competitor to the Nintendo Entertainment System. After that, he founded Bubugao, which would later become BBK. The company now has factories on ten hectares of land and employs over 17,000 people.
BBK Electronics started out making CD, MP3, and DVD players, as well as other household appliances. These were distributed under a variety of global brands. Duan and CEO Tony Chen founded Oppo in 2004. Before moving into the smartphone market, Oppo capitalized on Duan's experience in the video market by selling DVD and Blu-ray players.
you may be interested to know Is Oppo A Chinese Company?
 Is Vivo Make In India?
Yes, Vivo, on the other hand, is a Chinese smartphone manufacturer that manufactures or assembles mobile phones in India. These are subsidiaries of BBK Electronics, which is headquartered in Dongguan, Guangdong, China.

vivo launched in India in 2014 intending to provide our customers with product innovation, focus, and value. We have fulfilled this commitment by entering the next phase of growth in India, all while aligning ourselves with the 'Make in India' initiative. We're also proud that the new plant will provide significant benefits to the surrounding community by creating high-quality jobs and providing training opportunities.
In late 2014, Vivo, a forward-thinking global smartphone brand, launched in India. Vivo has established itself as one of the top smartphone brands in India, with a strong focus on "Camera and Music." With a state-of-the-art manufacturing facility in Greater Noida, the company has a strong online and offline distribution network across India, providing best-in-class quality services to over 539 cities in 27 states and 5 union territories, backed by over 550 service centers. The company is dedicated to achieving perfection and, as a result of constant innovation, users are constantly surprised.
vivo provides users with a professional-grade photography solution via smartphones, elevating mobile photography to an art form, witnessing and recording all of life's beautiful moments.
How is the Vivo phone?
Yes, Vivo phones are good they are especially known for their good camera
The camera on Vivo smartphones is well-known. Regardless of which Vivo smartphone you purchase, the camera quality will always be superior to that of other smartphones in the same price range.
If you're a techie, a Vivo smartphone is a good choice. Vivo is one of the few Chinese smartphone manufacturers that like to experiment and add new features to their products regularly. Last I recall, Vivo included an in-screen fingerprint sensor, which was something I expected Samsung or Apple to include in their smartphones.
If I said Vivo makes beautiful smartphones, that would be an understatement. The truth is that Vivo makes some of the most beautiful, premium-looking smartphones on the market. hope you understood How is the Vivo phone?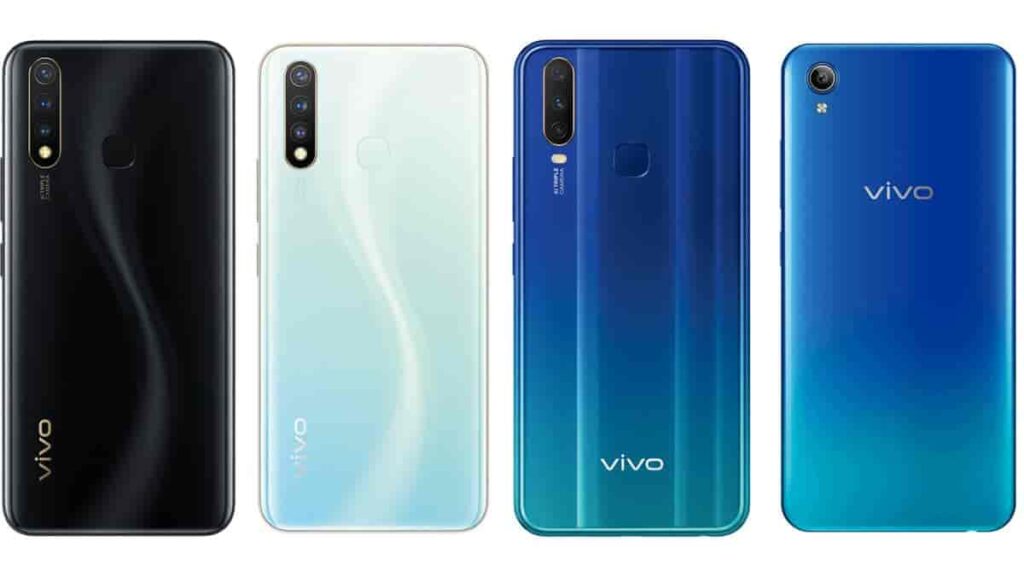 Who Is The Owner Of Vivo Company?
BBK Electronics Is The Owner Of Vivo Company
According to recent data from Counterpoint Research, BBK is the world's largest smartphone manufacturer, with a 19 percent market share in 2020, when Oppo, Vivo, and Realme are considered as part of the same group. In 2020, the three brands sold 262.7 million units, outperforming industry heavyweights like Samsung and Huawei. That's not including OnePlus and Iqoo, whose sales were not included in Counterpoint's analysis.
The nature of the relationships between BBK and these phone brands, however, is unclear.
Oppo, Vivo, Realme, and OnePlus have all downplayed their undeniable shared history and lineage, while BBK has always kept a low profile. Instead, these brands have emphasized their independence, drawing attention away from the murky relationships between them.
Who Is The CEO Of Vivo?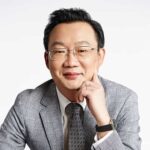 Shen Wei Is The CEO Of Vivo
Shen Wei is the founder, president, and CEO of Vivo, which he founded in 2011.
Shen Wei, the company's CEO and co-founder is a Chinese national. According to reports, Jerome Chen is the CEO of Vivo India, which is in charge of the country's operations. The majority of the phone's components are found in smartphones sold in the Indian subcontinent. The product is made in India, but the revenue and profits go to a Chinese company.
Where Is The Manufacturer Plant Of Vivo In India?
The Manufacturer Plant Of Vivo India is in Greater Noida
Vivo opened phase one of its new manufacturing facility in WTC Tech Zone, Greater Noida, Uttar Pradesh, as part of a Rs 7500-crore investment plan in India. The facility will produce 8 million devices annually. Vivo's current manufacturing facility in India had a production capacity of 25 million units per year and employed 8000 people.
As part of the second phase of its expansion plan, the BBK electronics-owned company, which also owns One Plus, plans to hire another 5000 people by the middle of next year.
All of Vivo's devices for the Indian market are currently made in India. According to a previous report by ET, India's capacity expansion plan could lead to increased exports in the future.
What Is Net Worth Of Vivo?
Vivo India's net worth is estimated to be $9.73 million.
The exact amount of Vivo India's net worth is unknown, but networthspot.com estimates it to be around $9.73 million.
The $9.73 million estimates are based solely on YouTube ad revenue. In reality, Vivo India's net worth could be significantly higher. In fact, some sources estimate Vivo India's net worth to be as high as $13.62 million when considering additional income sources for a YouTuber.
Who Is The Brand Ambassador Of Vivo?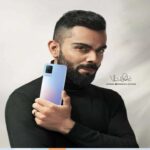 Virat Kohli Is The Brand Ambassador Of Vivo
In April, Vivo, a Chinese smartphone manufacturer, announced that Virat Kohli had joined the company as a brand ambassador.
Kohli will be seen spreading the word about Vivo's upcoming product series and promoting its launch.
All 'Above the Line' (ATL) and 'Below the Line' (BTL) activities, including the brand's upcoming TV campaigns, print, outdoor, social media, and events, will be included in the partnership.
"We are ecstatic to welcome Virat Kohli to the team. In a statement, Nipun Marya, Director-Brand Strategy, Vivo India, said, "At Vivo, our focus is always on our consumer needs and preferences, and we are committed to bringing joy to our consumers' lives."
"Working with someone as vivacious as Virat is a fantastic way to better connect with our millennial customers. We want to expand our brand reach with Aamir Khan and Sara Ali Khan, and we are confident that associating with a sports figure will help us do so," Marya added.
| | |
| --- | --- |
| Vivo Is From Which Country? | Vivo Is From Dongguan, China |
| Is Vivo made in China? | Yes it is, Vivo made in China |
| Is Vivo Make In India? | Yes, Vivo, on the other hand, is a Chinese smartphone manufacturer that manufactures or assembles mobile phones in India. |
| How is the Vivo phone? | Yes, Vivo phones are good they are especially known for their good camera |
| Who Is The Owner Of Vivo Company? | BBK Electronics Is The Owner Of Vivo Company |
| Who Is The CEO Of Vivo? | Shen Wei Is The CEO Of Vivo |
| Where Is The Manufacturer Plant Of Vivo In India? | The Manufacturer Plant Of Vivo India is in Greater Noida |
| What Is Net Worth Of Vivo? | Vivo India's net worth is estimated to be $9.73 million. |
| Who Is The Brand Ambassador Of Vivo? | Virat Kohli Is The Brand Ambassador Of Vivo |
Also, Read