You are thinking about how to transfer contacts from Android to iPhone; there is no signal and a one-e-click process. It is a little bit challenging process. But there is some helpful way to transfer contacts from an Android device to an iPhone. These methods are practical for setting up a newly purchased iPhone or moving just some contacts to an existing iPhone.
How to Transfer Contacts from Android to iPhone
It is the right area because we have many researched and compiled a list of the best valuable ways to transfer contacts from Android to iPhone for you.
Here are all the details of the usable 4 methods:
Total Time: 5 minutes
During contacts transfer from Android to iPhone, set up with "Move to iOS"
When you move to an iPhone, try to use Apple's app "Move to iOS."
Obviously, this app is great for moving your contact to a new iPhone. It is a free app. This method can only apply to setting up a brand new iPhone; yes, obviously, this is the biggest drawback.
The significant fact is that if you have already finished the setup of your new iPhone, so, you have to apply one of the other techniques.
 
Significantly, your all contact list will transfer through Move to iOS, and your images, videos, web bookmarks, email accounts, and other details will also share by it. Read here how to use 'Move to iOS' to transfer your contacts and other data from Android to iPhone:
 
1.    Your first step is that open the Google Play Store app on your Android phone and install the 'Move to iOS' application.
2.    Take your new iPhone, turn it on, and start to follow the simple steps to set up. And basically, connect to your Wi-Fi network.
3.    Then select "Move Data from Android" in the step "Apps & Data."
4.    On your iPhone, show a security code; please note that carefully.
5.    Then on your Android, open the "Move to iOS" and put the security code as per need.
6.    Select the data which one is needed and transfer it to your iPhone. Of course, you can quickly move your contacts through this guide.
Transfer your Android contacts by using your Google account to your iPhone
Everyone can easily sync the contacts using the Google account and store them in the cloud. In this method, you can successfully access your contacts list on any device but verify that your Google account is signed on that device.
Now see how to sync Android contacts with iPhone through your Google account. 
 
1.    At first, be very sure that your Android contacts are synced with your Google account.
2.    So, go to the settings, then tap accounts, select Google, and sync.
3.    When you get the option to sync certain content, check that "Sync Contacts" is available.
4.    Then you can take your iPhone and go to the setting app.
5.    Select "Passwords & Accounts."
6.    After that, choose "Add Account" and link your Google account
7.    During setting up your account, please check that the contacts are enabled for transfer.
8.    When the account setup is complete on the iPhone, all the contacts will start to show on your device's contacts app.
Transfer your contacts from Android to iPhone through Droid Transfer on PC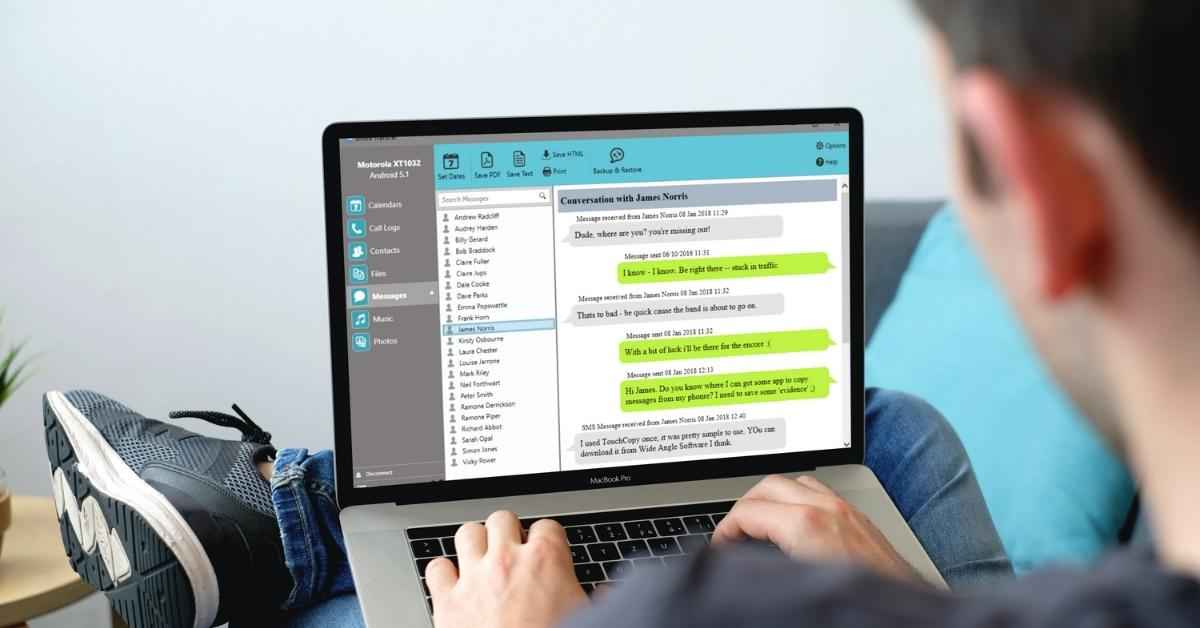 In this PC software method, you can't beat Droid Transfer to control your Android files with your computer.
This idea for Windows PC provides features to assist in managing the Android files on your usable PC.
When using Droid Transfer, you can quickly transfer the contacts list to your PC and move them to another new phone. Then delete the contacts from your phone and add more.
 
When you need to transfer contacts from Android to iPhone, you will need to transfer contacts to PC, then easily sync the contacts with iPhone via iTunes:
Transfer Android contacts to PC
1.    Firstly, download the Droid Transfer link to your device using Wi-Fi or USB.
2.    Then choose the contact.
3.    Select "Copy contacts" and export all the contacts to the Windows Contacts app.
 
 
Otherwise, you can choose specific contacts to transfer. You need to know this trick if you don't want to export them all to the iPhone.
Sync your contacts from PC to iPhone through iTunes
1.    First, open iTunes and connect it to your iPhone.
2.    Press your device symbol, then choose the Info from the list on the left side.
3.    Tap "Sync Contacts with" and choose "Windows Contacts" from the dropdown area.
4.    Press apply in windows contacts to sync the contact to your iPhone.
Contacts to iPhone through your SIM card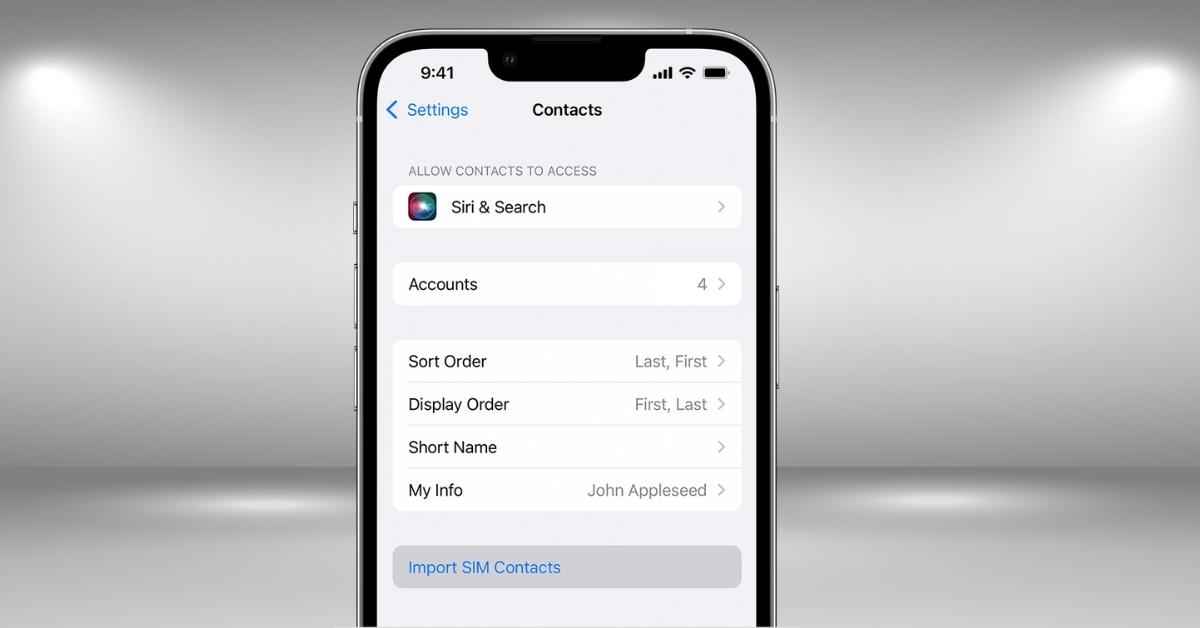 It is a fantastic fact that if the iPhone can accept the SIM card from your Android device, you can easily import your contacts from it to the iPhone. Please check your SIM card and which type, then apply this method.
If your SIM is suitable for your iPhone, import your contacts from the SIM to your iPhone. So, follow the easy step, and obviously, these steps are based on your phone and the Android version :
 
1.    If any case contacts are not already saved to the SIM, move them from the Android device.
2.    Then, on your Android, go to the contacts app, open the menu section, press Import, and select SIM card.
3.    After that, You can Insert the SIM into the iPhone.
4.    Select Settings, choose the contact, and then Import SIM contacts
5.    If prompted, select the area you import the contacts to on your iPhone.
6.    Then please wait a few moments and see your iPhone to import your SIM contacts.
Supply:
Tools:
Your iPhone And Android Device
Materials: Software
Also Read
Companies That Apple Owns Till 2022
APPLE MACBOOK AIR M1 CHIP REVIEW
FAQ
Can I transfer individual contacts from my Android to my iPhone?
Of course, you can easily transfer individual contacts, but this is possible when transferring by applying the VCF file method.
What is the easiest way to transfer from Android to iOS?
While all recommend that the Move to IOS app is the easiest method for contacts transferring from Android to iOS, I also suggest applying Google Sync is easier. Possibly, you're previously syncing all your contacts to your Google account, so you might be required to sign into your Google account on the usable iPhone.
How many contacts can I save on my Google account?
Amazingly, the maximum amount of contacts you can sync to Google is 25,000.
How many contacts can I save on my iCloud account?
Yes, you can be saved the maximum amount of contacts synced to iCloud is 50,000.
 
Also, Read
Conclusion
As you can see, there are easy methods to transfer contacts from Android to iPhone. Of course, this is an excellent thing for you because various usable ways are available for you. Now you can choose the best easiest method as per your choice.
Move to iOS is excellent if you haven't previously set up your iPhone.
It is great if your iPhone is already set up, you can apply the Droid Transfer method in this situation. Of course, this way is good for you because you can quickly transfer all your contacts and a lot of other data.
I hope all the information related to transferring contacts from Android to iPhone is usable for you. And thanks to you for reading this post.