Do you like to post on Instagram? How to Find Drafts on Instagram? When you create your Instagram posts or stories in advance, you will save them as drafts on Instagram. Of course, you need to know how to find drafts on Instagram.
Saving as a draft is advantageous if you don't desire to spend money on a social media platform. Significantly, it is also helpful if you commute to work or have a busy schedule.
Interestingly, you can prepare some posts in advance and post them whenever you want.
How to Find Drafts on Instagram
Story drafts will be saved for seven days before being deleted." So, yet another method for managing your Stories creation flow and posting at optimal times to maximize engagement. It may not be a significant change, but it might be useful for Instagram administrators seeking to get the most out of the platform.
Total Time: 2 minutes
Creating Drafts on Instagram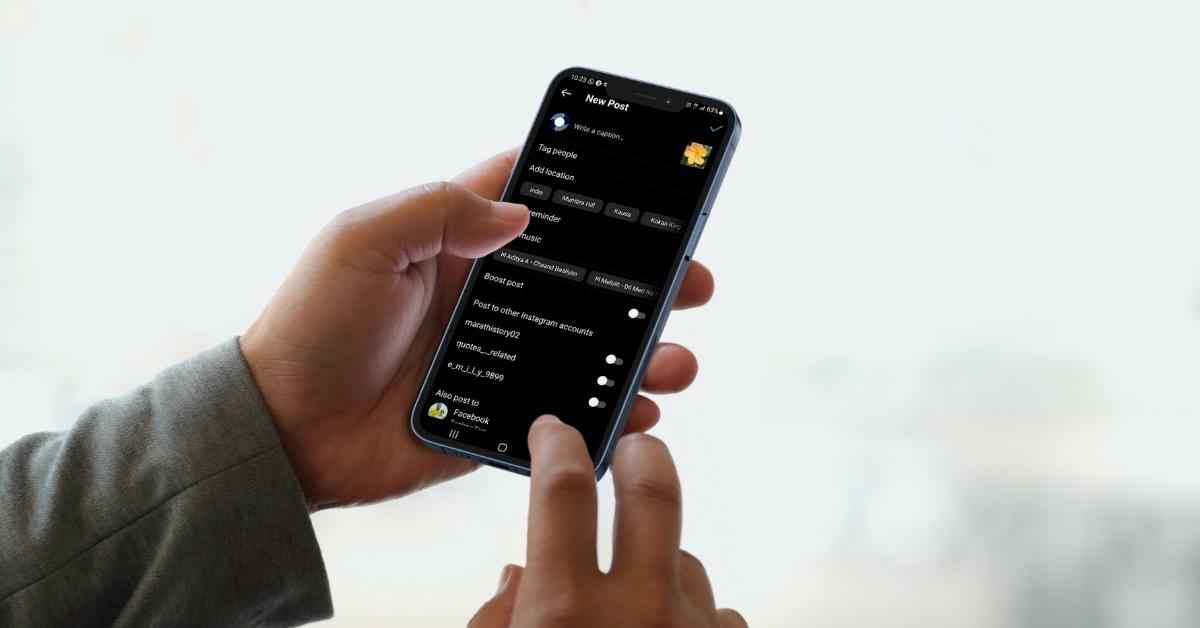 It is pretty simple to create a draft for later publication. It is just simple to operate as the entire app program. Please follow these easy steps when searching for how to create drafts on Instagram.
1) Firstly, open your Instagram profile on your loveable phone.
2) Then choose the '+' icon and pick a photo as per your choice.
3) Now you can edit the image for the Drafts section to show.
4) Touch the X in the upper left corner when completing your edit.
5) Lastly, you check the popup menu and tap Save Draft. 
And finally, the image is saved in the Draft option for later publication. Of course, you will double-check the Draft section, is it really saved as drafts?
The creation process is similar to when creating a post for immediate publication. Yet, for later posting, you choose the option to go back instead of touching 'Post.' Yes, the image is saved as a draft, and you can publish it whenever necessary.
To Find Drafts on Instagram on Android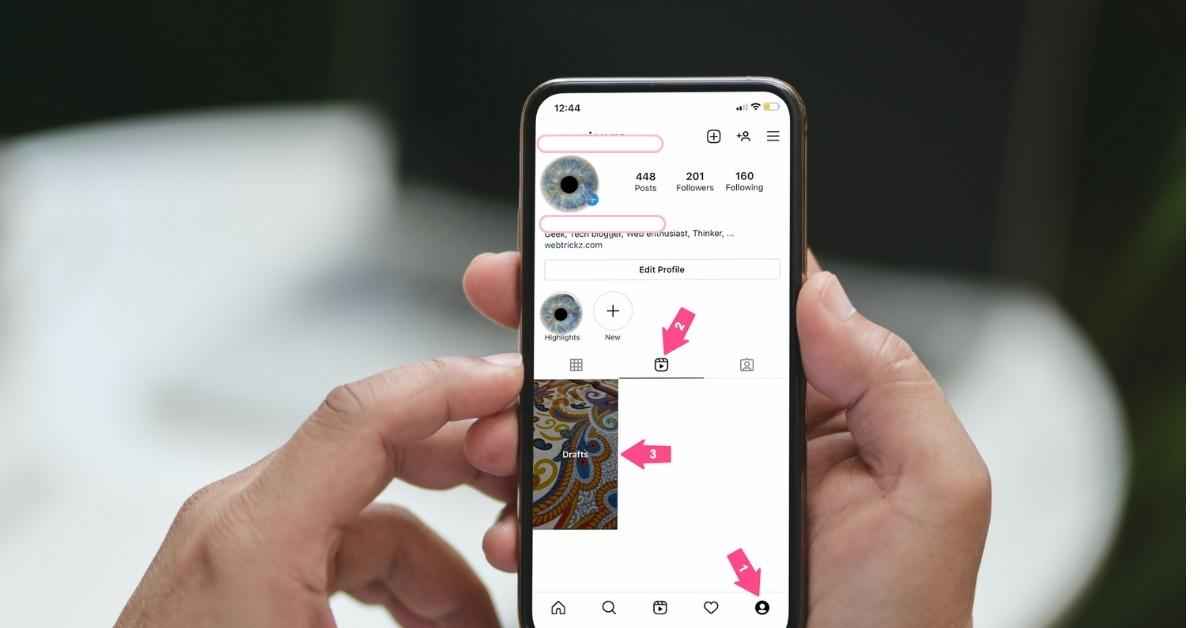 If you're a beginner to using Insta drafts, finding the images you saved for later publishing is a little bit challenging. It's a tricky thing, know-how, but it isn't the most challenging technique in the world.
Here are easy steps to find the drafts on Instagram:
1) Of course, firstly, Open your Instagram account and choose the '
+' sign to add a post.
2) Touch the Post option.
3) Then select the menu button and tap on drafts.
4) When you select your created saved draft, you need to select Next.
5) Choose the Share option and publish the post as usual.
Yes, the published post looks the same as a basic instant post. And you like to know that according to Instagram, it is also a regular post, just one you created in advance. Significantly, it's a straightforward and basic setup on Instagram.
You like all the details about how to find drafts on Instagram, so stay here and continue reading the whole article. 
Know how to Edits Instagram Draft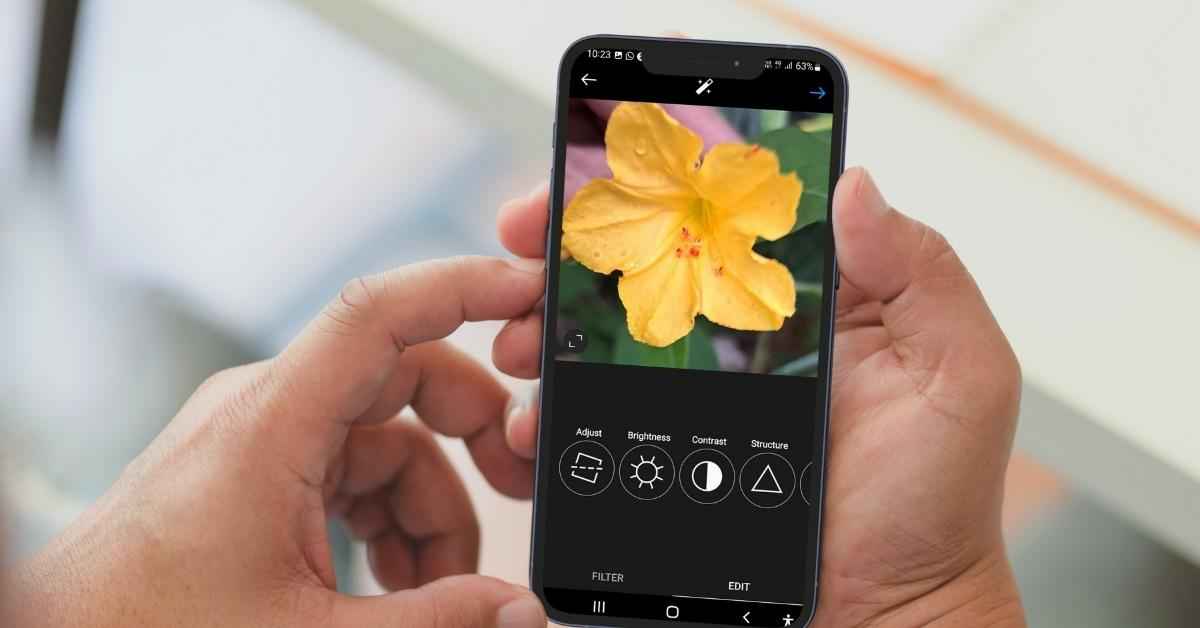 Whenever you've located your draft, you can select to post; you can modify it with the Edit option. Follow these simple steps for how to edit your Drafts :
1)If you'd like to edit, Simply open your draft option and follow the above steps of the find draft to post option.
2) Go to the 'Post' option and select 'Edit 'under the image in the upper right corner.
3) Make your edits as per your desire.
4) Then published the post.
Please remember that you can't modify a draft after you publish the 'Post.' You have to be ready for all your edits before publishing; otherwise, you'll have to delete the published post and re-upload it when all processing is complete.
Delete an Instagram Draft 
When you no longer need an Instagram draft or when you have to decide that you don't post that saved item, you can quickly delete the drafts. Deleting or not deleting them is your choice, but if you need free space in your gallery, delete them.
Follow the easy steps to delete an Instagram draft:
1) Firstly, open your Instagram profile and select the '+' icon to add a post.
2) Then choose Drafts and tap Manage.
3) Touch the Edit option on the upper right side.
4) After that, select the draft you need to delete and tap Done.
5) Lastly, touch Discard.
So, when Instagram deletes the draft item from your gallery, you feel too happy. You know the Android system doesn't have a recycle bin like Mac or Windows. Double-check which item you select to delete when you decide to delete a draft in Android.
When you need to delete all items of your Instagram apps, locate the Settings on your gadget and choose Apps. Then, tap on Instagram and remove all the cache. And all of you know that Instagram drafts are saved in file storage rather than stored in the app. If you eliminate the app's cache, all your saved drafts will also be deleted.
Supply:
Tools:
Materials: Software
Also Read
Instagram belongs to which Country?
FAQ
How do I delete saved drafts?
Tap Manage to the right of Drafts. In the upper right, tap Edit (iPhone) or (Android). Choose the drafts you want to delete, then press Done (iPhone) or Done (Android) at the bottom. To confirm, tap Discard Posts (iPhone) or Discard (Android).
Where do Instagram drafts go?
Tap at the top to see posts you've saved as drafts. Posts will be shown at the bottom of the screen, behind Drafts.
How long do Instagram post drafts last?
For seven days, Drafts, unlike posts, are not saved on your Instagram account. Your drafts will be lost if you remove and reinstall the app on your phone. Sadly, once they're gone, they're gone forever. If the photographs are still in your phone's gallery, you can start a new post or draft.
Where can I find drafts on Instagram?
Tap at the top to see posts you've marked as drafts. Posts will show up below Drafts at the bottom of the screen.
Why can't I find my drafts on Instagram?
Go to the Google PlayStore or App Store first. Check to see if Instagram is installed on your phone using the most recent version. Click the "Update" button if one is present. According to others, upgrading Instagram restored Reels Drafts.
Will deleting Instagram app delete my drafts?
Your drafts will be lost if you remove the app. You can share a post that has been saved as a draft in the same manner that you would a brand-new post. Posts that you don't wish to share can also be deleted. At the top, tap.
Conclusion
Now you realize that Drafts can be very helpful for posting on Instagram. It is also very beneficial for brand marketing or business. You don't need any social media platform for marketing when you decide to make drafts in advance and save them as a draft. And don't need any extra expensive cost.
And you know that making the draft on Instagram isn't time-consuming; you can spend a few minutes on Insta and create a draft in advance and publish it as desired. Of course, drafting is fantastic and helpful for those with a busy schedule during a working day. I hope this post is helpful for those who are seeking how to find drafts on Instagram.
Also, Read
Why WhatsApp, Facebook And Instagram were Down
Tracking helps keep Facebook/Instagram free according to notices in iOS apps.