Who made the first Android phone?
In this article you will get to know Who made the first Android phone -The HTC Dream, also known as the T-Mobile G1, was the first commercially accessible smartphone running Android, and it was released on September 23, 2008.
13 years later, we are looking forward to the release of Android 12. The OS has surpassed its numerous competitors, including Symbian, BlackBerry, Palm OS, WebOS, and Windows Phone, to become the world's most popular mobile operating system. Apple's iOS is the only platform that is still a significant competitor to Android, and that scenario does not appear to be changing anytime soon.
Android's history began in October 2003, long before the word "smartphone" became popular and several years before Apple introduced its first iPhone and iOS. In Palo Alto, California, Android Inc. was created. Rich Miner, Nick Sears, Chris White, and Andy Rubin were its four founders. Rubin was reported at the time as claiming that Android Inc will create "smarter mobile devices that are more aware of its owner's location and preferences."
What is Android? | Who made the first Android phone ?
Android is a mobile operating system developed especially for touchscreen mobile devices such as smartphones and tablets. It is based on a modified version of the Linux kernel and other open-source applications. Android is created by a developer collaboration known as the Open Handset Alliance and is commercially supported by Google. It was initially announced in November 2007, and the first commercial Android device, the HTC Dream, was released in September 2008.
It is free and open-source software; its source code is referred to as the Android Open Source Project (AOSP), and it is largely licensed under the Apache License. However, most Android smartphones come pre-installed with extra proprietary software, most notably Google Mobile Services (GMS), which comprises essential programs like Google Chrome, the digital distribution network Google Play, and the related Google Play Services development platform. I hope you got your answer to Who made the first Android phone?
What Is the Full Form Of Android?
Android is a Linux-based open-source mobile operating system developed by Google. Android was created primarily for touch-screen mobile phones, also known as smartphones, but it is now found in cars, TVs, wristwatches, notebooks, gaming consoles, digital cameras, and other devices. Virtual keyboards, swiping, tapping, pinching, and other gestures are all touch-based in this operating system. It is a proper name, not an abbreviation.
It is now found in millions of mobile phones as well as televisions.
It's an open-source platform that allows developers to customize and modify the operating system to meet their specific requirements.
List of Android versions
| | | |
| --- | --- | --- |
| Name | Versions | Launch date |
| No codename | 1.0 | September 23, 2008 |
| No codename-Petit Four | 1.1 | February 9, 2009 |
| Cupcake | 1.5 | April 27, 2009 |
| Donut | 1.6 | September 15, 2009 |
| Eclair | 2.0 – 2.1 | October 26, 2009 |
| Froyo | 2.2 – 2.2.3 | May 20, 2010 |
| Gingerbread | 2.3 – 2.3.7 | December 6, 2010 |
| Honeycomb | 3.0 – 3.2.6 | February 22, 2011 |
| Ice Cream Sandwich | 4.0 – 4.0.4 | October 18, 2011 |
| Jelly Bean | 4.1 – 4.3.1 | July 9, 2012 |
| KitKat | 4.4 – 4.4.4 | October 31, 2013 |
| Lollipop | 5.0 – 5.1.1 | November 12, 2014 |
| Marshmallow | 6.0 – 6.0.1 | October 5, 2015 |
| Nougat | 7.0 | August 22, 2016 |
| Nougat | 7.1.0 – 7.1.2 | October 4, 2016 |
| Oreo | 8.0 | August 21, 2017 |
| Oreo | 8.1 | December 5, 2017 |
| Pie | 9.0 | August 6, 2018 |
| Android 10-Queen Cake | 10.0 | September 3, 2019 |
| Android 11-Red Velvet Cake | 11 | September 8, 2020 |
| Android 12 -Snow Cone | 12 | Not launched yet |
no copyright infringement is intended
What is the distinction between a smartphone and an Android device?
People frequently mix up the terms Smartphone and Android phone. They frequently wonder whether or not particular applications will work with their smartphones. We will clear up any confusion you may have about Smartphones or Android phones.
To begin, all Android phones are Smartphones, but not all Smartphones are Android-based. Android is a smartphone operating system (OS).
Android OS (Google Inc.), Bada (Samsung Electronics), BlackBerry OS (Research In Motion), iPhone OS / iOS (Apple), MeeGo OS (Nokia and Intel), Palm OS (Garnet OS), Symbian OS (Nokia), and WebOS (Palm/HP) are among the operating systems available for Smartphones. So, like other operating systems, Android is an operating system (OS).
A smartphone is essentially a core device that functions more like a computer and has an operating system loaded in it. Various brands choose different operating systems to provide their customers with a unique and improved user experience. An operating system, such as Windows 7 OS for a computer or laptop, is the core program that allows the phone's features to work.
Android and iOS are now the most popular smartphone operating systems. Android is used in Smartphones by companies such as Samsung, Sony, LG, Huawei, and others, whereas iOS is used by the iPhone. Blackberry's operating system is called Blackberry OS. Nokia offered Lumia phones, which run Windows Phone.
As a result, phone manufacturers such as Samsung, Sony, LG, Huawei, and others employ Android as a sophisticated computational enabler. As a result, Android phones are simply a subset of Smartphones.
What is Android TV?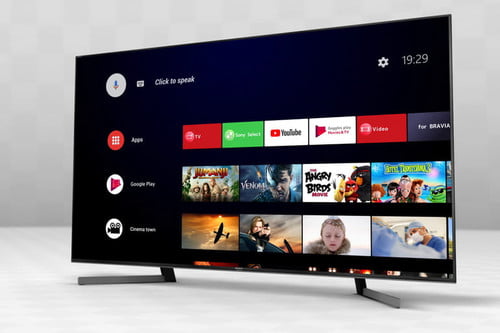 When Google TV has discontinued a few years ago, it was replaced by something entirely different: Android TV.
It has gotten generally positive feedback from both developers and manufacturers. Google TV lacked applications, but Android TV has access to the Play Store, so developers who already have a mobile app may quickly modify it to become an Android TV app. Furthermore, Google Cast is supported by Android TV. In a word, Android TV is just Android optimized for large screens.
It's simple to use, can be operated by voice via Google Assistant, and comes with a few useful applications. Here's all you need to know about it, including how it works, when it's available, and which devices support it.
Simply, Android TV is intended to bring the things you like on your phone to your television. That doesn't mean you'll be making phone calls or reading emails on your TV, but it does mean you'll have easier navigation, access to entertainment, and simple engagement. It's all about making your TV smart and doing so with a recognizable and simple-to-use interface.
It provides voice control with the integration of Google Assistant and allows you to operate other devices such as your Android phone and WearOS watch. The card-based interface acts familiarly, making it easy to perform what you want without having to navigate a complicated menu structure.
There are essential entertainment applications accessible, and Android app developers have the chance to modify apps for the big screen experience. This can range from information services such as weather to games. Android TV allows you to easily tailor the content on your TV to your preferences.
What is an android emulator?
The Android Emulator emulates Android devices on your computer, allowing you to test your application on a range of devices and Android API versions without the requirement for each real device.
The emulator emulates nearly all of the features of a genuine Android smartphone. You may simulate incoming phone calls and text messages, select the device's location, test different network speeds, test rotation and other hardware sensors, and much more.
In some respects, testing software on an emulator is faster and easier than testing it on a physical device. For example, you can send data to the emulator quicker than to a USB-connected device.
The emulator includes pre-configured settings for different Android phones, tablets, Wear OS, and Android TV devices.
What is android architecture?
Android architecture is a software stack of components designed to serve the demands of mobile devices. The Android software stack consists of a Linux Kernel, a set of C/C++ libraries exposed via application framework services, a runtime, and an application.
The following are the major components of Android architecture:
Applications
Android Framework
Android Runtime
Platform Libraries
Linux Kernel
The Linux Kernel is the core component in Android that provides its operating system capabilities to mobile, while the Dalvik Virtual Machine (DVM) is in charge of executing a mobile application.
What is the name of Android 12?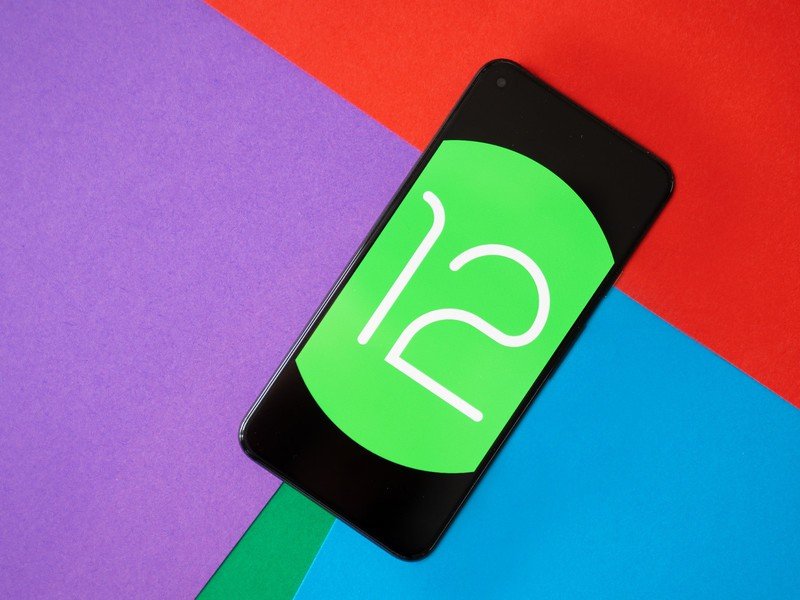 Android 12 will be the twelfth major release and the 19th version of the mobile operating system created by the Open Handset Alliance, which is led by Google. On May 18, 2021, the first beta was released.
A developer preview was made available right away, with two more scheduled over the next two months. Following that, four monthly beta releases are scheduled, commencing in May, with the last one attaining platform stability in August and wide availability following shortly thereafter.
The second developer preview was released on March 17, 2021, while the third preview was released on April 21, 2021. The first beta build was published on May 18, 2021, and the second on June 9, 2021.
What are the Features of Android?
Android is a powerful operating system that rivals Apple's 4GS in terms of features. The following is a list of a few of them.
| Sr.No. | Feature & Description |
| --- | --- |
| 1 | Beautiful UI-Android OS basic screen provides a beautiful and intuitive user interface. |
| 2 | Connectivity-GSM/EDGE, IDEN, CDMA, EV-DO, UMTS, Bluetooth, Wi-Fi, LTE, NFC and WiMAX. |
| 3 | Storage-SQLite, a lightweight relational database, is used for data storage purposes. |
| 4 | Media support-H.263, H.264, MPEG-4 SP, AMR, AMR-WB, AAC, HE-AAC, AAC 5.1, MP3, MIDI, Ogg Vorbis, WAV, JPEG, PNG, GIF, and BMP. |
| 5 | Messaging-SMS and MMS |
| 6 | Web browser-Based on the open-source WebKit layout engine, coupled with Chrome's V8 JavaScript engine supporting HTML5 and CSS3. |
| 7 | Multi-touch-Android has native support for multi-touch which was initially made available in handsets such as the HTC Hero. |
| 8 | Multi-tasking-User can jump from one task to another and same time various applications can run simultaneously. |
| 9 | Resizable widgets-Widgets are resizable, so users can expand them to show more content or shrink them to save space. |
| 10 | Multi-Language-Supports single direction and bi-directional text. |
| 11 | GCM-Google Cloud Messaging (GCM) is a service that lets developers send short message data to their users on Android devices, without needing a proprietary sync solution. |
| 12 | Wi-Fi Direct-A technology that lets apps discover and pair directly, over a high-bandwidth peer-to-peer connection. |
| 13 | Android Beam-A popular NFC-based technology that lets users instantly share, just by touching two NFC-enabled phones together. |
no copyright infringement is intended
Who is the owner of Android?
Google's (GOOGLE) Android operating system is a mobile operating system designed primarily for touchscreen devices, cell phones, and tablets. Its design enables users to handle mobile devices naturally, with finger gestures that mimic typical motions like pinching, swiping, and tapping. Google also uses Android software in televisions, automobiles, and wristwatches, each of which has its own user interface.
Who started Android?
Andy Rubin, Rich Miner, and Nick Sears started Android
Andrew E. Rubin is a computer programmer, entrepreneur, and venture capitalist from the United States who left Google in 2014 following sexual misconduct allegations. Rubin was the co-founder and former CEO of both Danger Inc. and Android Inc., as well as the founder and former CEO of venture capital firm Playground Global.
Because of his love of robots, his coworkers at Apple nicknamed him "Android" in 1989, and the nickname eventually became the official name of the Android operating system.
After allegations that he had sexually harassed female employees, Google secretly paid Rubin a $90 million severance package in 2014. After the New York Times reported on Rubin's severance payment, Google employees staged a walkout in 2018.
Rich co-founded Android and is a mobile industry pioneer.
Rich lives in Cambridge, Massachusetts. He has more than 25 years of experience growing companies through innovative communications and interface-intensive applications.
Rich founded GV's east coast investing team in 2009 and spent seven years as a general partner with the fund. He joined Google after the company acquired Android, a mobile platform company he co-founded. He was a key figure in the development of the Android platform and ecosystem during his early years at Google. Prior to joining Android, Rich was a vice president at Orange, where he oversaw R&D in North America and was an early investor in Orange Ventures.
Nick Sears is a smartphone and mobile Internet pioneer. He co-founded Android Inc. in 2005, which was later acquired by Google. Nick worked at Google for eight years, helping to launch and grow Android into the world's most popular smartphone operating system. With over 80% market share and over 2 billion users, Android now dominates the global smartphone market. Nick spent two years after leaving Google in 2013 teaching MBA classes and writing the 7 Career Drivers for career development. He is the Chief Career Coach and Founder of Big Career at the moment.
What is Android write a brief history of Android?
Android is a mobile phone and tablet computer operating system. Android began as a project of Android Inc., an American technology company, to develop an operating system for digital cameras in 2003. In 2004, the project evolved into a smartphone operating system. In 2005, Google Inc., an American search engine company, purchased Android Inc. The Android team at Google chose Linux, an open-source operating system for personal computers, as the foundation for their project.
On November 5, 2007, Google announced the formation of the Open Handset Alliance, which includes Intel Corporation, Motorola, Inc., NVIDIA Corporation, Texas Instruments Incorporated, LG Electronics, Inc., Samsung Electronics, Sprint Nextel Corporation, and T-Mobile USA (Deutsche Telekom). The consortium was formed with the goal of developing and promoting Android as a free open-source operating system that can run third-party apps. Wireless networks are used by Android-based devices to take full advantage of features like one-touch navigation. Google Docs, Google Search
The T-Mobile G1, released on October 22, 2008, was the first cellular phone to use the new operating system. In 2012, Android overtook Apple's iOS as the most popular mobile operating system, and by 2020, Android will power about 75% of all mobile devices.
Also, Read