Everything About AMD-AMD Company Belongs To Which Country? Is AMD Owned By China? It's an often asked question.
This occurs as a result of our lack of brand knowledge. Another factor that contributes to brand confusion is a lack of or insufficient information. Similarly, many people are interested in learning more about AMD Company.
AMD is a multinational semiconductor corporation headquartered in Santa Clara, California, that produces computer processors and related technologies for the commercial and consumer sectors.
Also, Read
The ASUS Chromebook Flip CM5 with an AMD Ryzen 5 processor has been released.
Everything About AMD
AMD Company Belongs To Which Country?
AMD Company Belongs To US
AMD is a worldwide semiconductor firm headquartered in Santa Clara, California, United States. It has operations all around the world, including multiple sales offices, R&D centers, and other facilities. CPUs, workstations, motherboards, graphics processors, and related technologies are the company's specialty.
Is AMD a Chinese company?
No, AMD Isn't a Chinese Company
The AMD–Chinese joint venture is an arrangement between Advanced Micro Devices (AMD) and China-based partners to license and develop x86-compatible CPUs for the Chinese market. It is an attempt to lessen China's reliance on foreign technology, but it was negotiated and agreed to well before the US-China trade war in 2018. It is comparable to the Zhaoxin joint venture, which is funded by VIA Technologie.
Is the AMD processor made in China?
Yes, AMD Processor Are Made In China
AMD has global operations, including research and development centers, worldwide sales offices, and joint ventures with assembly/test manufacturing facilities in Malaysia and China.
Where are AMD CPUs manufactured?
AMD has global activities and assembly/test manufacturing facilities in Malaysia and China.
Does AMD do business in China?
Yes, AMD does business in China.
AMD revenue from China increased 34% year on year to $2.3 billion last year, accounting for 24% of the company's total revenue. AMD has had a generally excellent relationship with the Chinese government.
Who manufactures AMD?
TSMC manufactures AMD
As long-time partner GlobalFoundries alters its focus, AMD's next-generation devices, all aimed at Intel and Nvidia, will be built by TSMC.
Is AMD made in Malaysia?
Yes, AMD is made in Malaysia.
For more than four decades, AMD Malaysia has been an active member of the Malaysian community. The state-of-the-art microprocessor assembly, test, and R&D plant in Penang, established in 1972, was the first AMD advanced C4 "flip-chip" assembly facility outside North America.
What company uses AMD?
Azure cloud offerings, Hewlett Packard Enterprise, Lenovo, and Dell use AMD
Does AMD manufacture in India?
Yes, AMD manufactures in India
AMD India Private Limited is an AMD development center. We have two locations in Bengaluru and Hyderabad, with a total workforce of over 1,500 people. Engineers make up the majority of our employees, and they help AMD design and build revolutionary processors that power next-generation technology.
Is AMD a global company?
Yes AMD is a global Company
AMD has evolved into a global corporation, gaining numerous industry firsts along the way. AMD now creates high-performance computing and visualization technologies to address some of the world's most difficult and intriguing problems.
Who Is The CEO Of AMD?
Lisa Su Is The CEO Of AMD
Lisa Su is the president and CEO of Advanced Micro Devices. She is a Taiwanese-American corporate executive and an electrical engineer (AMD). Su began her career in technical and management positions at Texas Instruments, IBM, and Freescale Semiconductor. During her tenure as vice president of IBM's Semiconductor Research and Development Center, she was noted for her work inventing silicon-on-insulator semiconductor manufacturing processes and more efficient semiconductor chips.
Who Is The Founder Of AMD?
Jerry Sanders Is The Founder Of AMD
Walter Jeremiah Sanders III is an American businessman who co-founded and served as CEO of the American semiconductor company Advanced Micro Devices (AMD). Hope you got to know About the founder of AMD
What Is The Net Worth Of AMD?
AMD's net worth is $191.25 billion as of November 30, 2021.
Who Is The Brand Ambassador Of AMD?
Navi star Oleksandr "s1mple" Kostyliev is the brand ambassador of popular peripheral company AMD.
Oleksandr Olegovich Kostyliev, also known as Aleksandr Olegovich Kostilev, is a Ukrainian professional Counter-Strike: Global Offensive player for Natus Vincere. He is regarded as one of the top players in the history of the Global Offensive.
What is the Full Form of AMD?
Advanced Micro Device is the Full Form of AMD
Does AMD Manufacture Its Own Chips?
AMD manufactures its chips at TSMC. They spun off the fabs as Global Foundries years ago and haven't used them to make their products in a couple of years. lntel already manufactures their chips, and as far as I am aware, they do not accept "external" orders. TSMC is used by many businesses. Although AMD and TSMC are best friends, Apple purchased the majority of TSMC's capacity to manufacture its M1 chips. You must purchase what you believe you will require several years in advance. Yes, there are other fabs – Samsung and Micron are excellent – but they, too, are at capacity.
TSMC can expand capacity, but it must build more foundries to do so. These are not small projects worth a few hundred million dollars; these are multibillion-dollar capital investments. They are constructing such a facility in Arizona, but it will not be fully (armed) and operational until around 2024.
Everybody likes TSMC because chips become more efficient when the components are smaller. Furthermore, chips are manufactured on circular wafers. No matter how good you are, some of those chips will be subpar, and some will simply not work due to lithography flaws. Smaller chips mean a lower likelihood of any given chip having a defect, which means more chips can be sold as her binned products.
Where Is AMD Headquarters?
The headquarters of AMD is in Santa Clara, California. In 2020, the headquarters will be in Santa Clara.
AMD's 47-year presence in Sunnyvale came to an end in August 2016, when it signed a lease with the Irvine Company for a new 220,000-square-foot headquarters building in Santa Clara.
AMD's new headquarters at Santa Clara Square is across the Bayshore Freeway and San Tomas Aquino Creek from Intel's headquarters. Simultaneously, AMD agreed to sell 1 AMD Place to the Irvine Company.  The Irvine Company received Sunnyvale City Council approval in April 2019 to demolish 1 AMD Place and redevelop the entire 32-acre site into townhomes and apartments. 
Is AMD a large company?
AMD has been fabless since Globalfoundries spun off semiconductor production in 2009. Since March 20, 2017, the company has been included in the Standard & Poor's 500 stock index. It employs approximately 9,700 people worldwide and is the world's second-largest x86 processor manufacturer after Intel.
Is AMD an American company?
Advanced Micro Devices, Inc. (AMD) is a California-based American multinational semiconductor company that develops computer processors and related technologies for the business and consumer markets. While it initially manufactured its processors, after GlobalFoundries was spun off in 2009, the company outsourced its manufacturing, a practice known as going fabless. Microprocessors, motherboard chipsets, embedded processors, graphics processors, and FPGAs are among AMD's main products for servers, workstations, personal computers, and embedded system applications.
Is AMD owned by China?
THATIC is owned by "AMD and both public and private Chinese companies, including the Chinese Academy of Sciences," but AMD owns the majority of the company.
Which came first AMD or Intel?
AMD was founded in 1969 (a year after Intel), with co-founder Jerry Sanders named as the company's first president and CEO. AMD's headquarters are in Sunnyvale, California. It is now necessary to distinguish between AMD and Intel as companies.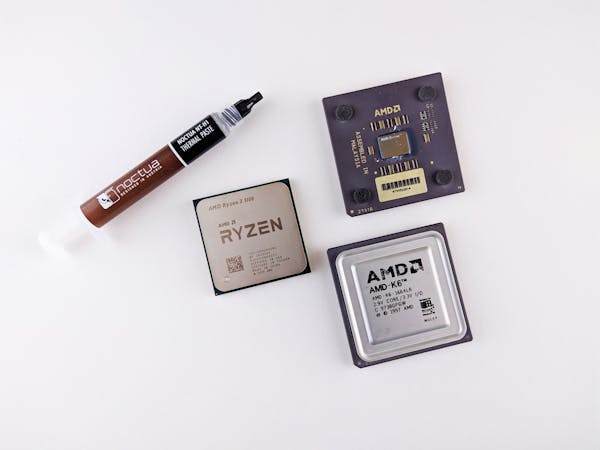 Company Name
Advanced Micro Devices, Inc. (AMD)
Traded as
Nasdaq: AMD
Nasdaq 100 component
S&P 500 component
Industry
Semiconductors
Artificial intelligence
GPUs
Graphics cards
Consumer electronics
Video games
Computer hardware
AMD Founded
May 1, 1969; 53 years ago
AMD Founder
Jerry Sanders
Headquarters
Santa Clara, California, U.S.
Area served
Worldwide
Key people Of AMD
Lisa Su (President, Chief Executive Officer, and Chair)
John Edward Caldwell (Lead Independent Director)
Mark Papermaster (CTO)
Products Of AMD
Central processing units
Graphics processing unit
Chipsets
Microprocessors
Systems-on-chip (SoCs)
Motherboard chipsets
Network interface controllers
Embedded processors
Solid-state drives
Drivers
TV accessories
Revenue Of AMD

✅

$16.4 billion (2021)
Number of employees
15,500 (2021)
Website
amd.com
Also, Read
AMD Data Center Revenue Doubled
AMD Company History
Advanced Micro Devices, Inc. (AMD) is a multinational corporation that specializes in the production of semiconductor devices used in computer processing. In addition, the company manufactures flash memories, graphics processors, motherboard chipsets, and a wide range of components used in consumer electronics. The firm is a significant supplier of microprocessors (computer chips). AMD is headquartered in Sunnyvale, California.
Walter Jeremiah (Jerry) Sanders, a former executive at Fairchild Semiconductor Corporation, with seven others started AMD in 1969. The company's first product was released in 1970, and it went public two years later. The company began manufacturing computer chips in the mid-1970s. Beginning as a second-source maker of computer chips, the company placed a strong emphasis on quality and steadily expanded. In 1982, the business began supplying second-source chips to Intel Corporation, which manufactured the microprocessor found in IBM personal computers (PCs).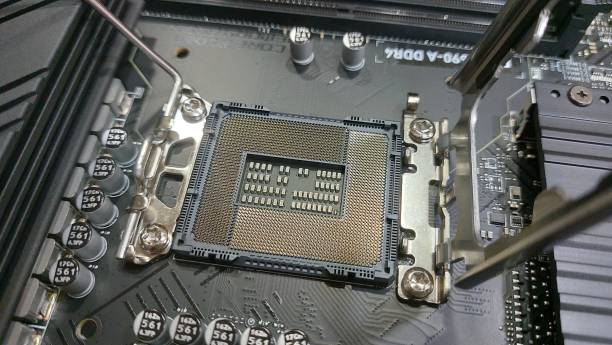 Contract with Intel
The contract with Intel expired in 1986. AMD introduced the Am386 microprocessor family in 1991, a reverse-engineered semiconductor that was compatible with Intel's next-generation 32-bit 386 microprocessor. A lengthy legal battle occurred, culminating in a 1994 U.S. Supreme Court verdict in AMD's favor. Compaq Computer Corporation collaborated with AMD the same year to supply Intel-compatible chips for their PCs.
In 1996, AMD bought NexGen, a microprocessor manufacturer, and began expanding beyond the Intel-compatible chip market. AMD released the Athlon CPU in 2000, which was meant to run Microsoft Corporation's Windows operating system.
AMD's First Microprocessor
AMD became the first firm to develop a 1-GHz (gigahertz) microprocessor with the debut of the Athlon CPU, establishing AMD as a serious competitor in the chip market. In 2003, the business released the Opteron processor, demonstrating the company's ability to build high-end semiconductors. AMD acquired ATI Technologies, a manufacturer of video graphics cards for PCs, in 2006. AMD announced intentions in 2008 to divide the firm into two parts, with one designing microprocessors and the other producing them.
This declaration came on the heels of reports that the Advanced Technology Investment Company and the Mubadala Development Company, both based in Abu Dhabi, will purchase a majority stake in AMD, subject to shareholder approval as well as consent from the US and German governments.
Following a series of accusations filed by AMD, the European Commission fined rival Intel a record €1.06 billion (£948 million; $1.45 billion) in 2009 for engaging in anticompetitive conduct that breached antitrust laws in the European Union. These claimed actions included financially rewarding and offering rebates to manufacturers and merchants who preferred its computer chips over AMD's, as well as bribing manufacturers to cancel or postpone the launch of goods utilizing AMD's chips. In 2014, the firm was divided into two divisions: computing and graphics, which produced CPUs for personal computers, and enterprise, embedded, and semi-custom, which produced more specialized processors.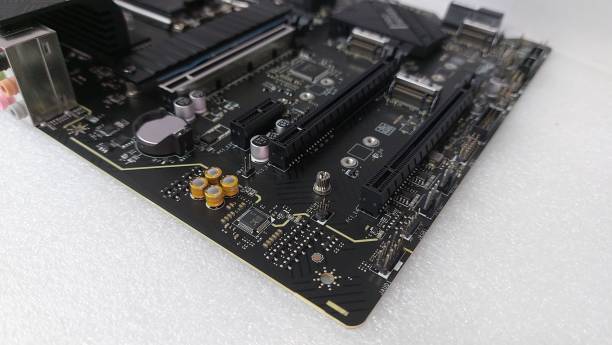 AMD's Lay Off
In August 2011, AMD announced that former Lenovo executive Rory Read would take over as CEO, succeeding Meyer. In November 2011, AMD announced plans to lay off more than 10% (1,400) of its global workforce across all divisions. In October 2012, it announced plans to lay off another 15% of its workforce in order to cut costs in the face of declining sales revenue.
In early 2012, AMD purchased the low-power server manufacturer SeaMicro with the intention of developing an ARM architecture server chip.
On October 8, 2014, AMD announced that Rory Read had stepped down as president and CEO after three years in the position. Lisa Su, a key lieutenant who had been serving as a chief operating officer since June, took his place.
AMD announced a new restructuring plan alongside its third-quarter results on October 16, 2014. AMD reorganized into two business groups on July 1, 2014: Computing and Graphics, which primarily includes desktop and notebook processors and chipsets, discrete GPUs, and professional graphics, and Enterprise, Embedded, and Semi-Custom, which primarily includes server and embedded processors, dense servers, semi-custom SoC products (including gaming console solutions), engineering services, and royalties. AMD announced as part of this restructuring that 7% of its global workforce would be laid off by the end of 2014.
Following the spin-off of GlobalFoundries and subsequent layoffs, AMD was left with significant empty space at 1 AMD Place, its aging Sunnyvale headquarters office complex. AMD's 47-year presence in Sunnyvale came to an end in August 2016, when it signed a lease with the Irvine Company for a new 220,000-square-foot headquarters building in Santa Clara.
AMD's Headquarters
AMD's new headquarters at Santa Clara Square is across the Bayshore Freeway and San Tomas Aquino Creek from Intel's headquarters. Simultaneously, AMD agreed to sell 1 AMD Place to the Irvine Company. The Irvine Company received Sunnyvale City Council approval in April 2019 to demolish 1 AMD Place and redevelop the entire 32-acre site into townhomes and apartments.
AMD announced in October 2020 that it would acquire Xilinx in an all-stock transaction valued at $35 billion. The transaction is expected to close by the end of 2021.
Conclusion
So, now that you've read the above, I hope your concerns about AMD being a Chinese company have been dispelled. In a nutshell, it is a US company, not a Chinese one. They source their things in China, but this does not imply that the company is likewise based in China.
If you have any questions, please leave them in the comments section and we will gladly address them.
Also, Read