Microsoft Corporation is a multinational technology corporation based in Redmond, Washington, that manufactures computer software, consumer electronics, personal computers, and related services. The Microsoft Windows family of operating systems, the Microsoft Office suite, and the Internet Explorer and Edge web browsers are among its most well-known software products.
Microsoft's biggest acquisitions – Companies That Microsoft Owns Till 2023
Skype (2011)
Fast Search and Transfer (2008)
Yammer (2012)
Nokia's mobile and devices division (2013)
Mojang (2014)
LinkedIn (2016)
GitHub (2018)
Affirmed Networks (2020)
ZeniMax Media (2020)
Nuance Communications (2021)
On March 14, 1986, the business held its first public offering. The stock eventually closed at $27.75 per share, having peaked at $29.25 shortly after the market began trading. Microsoft's market capitalization after the transaction was $519.777 million.
Microsoft has since acquired approximately 225 companies, purchased investments in 64 companies, and divested 25 companies. 107 of the companies acquired by Microsoft were situated in the United States. Microsoft has not disclosed financial information for the majority of these mergers and acquisitions.
Since its first acquisition in 1987, Microsoft has acquired an average of six companies every year. Between 2005 and 2008, the company acquired more than 10 companies every year, with 18 acquisitions in 2006 being the most in a single year, including Onfolio, Lionhead Studios, Massive Incorporated, ProClarity, and Winternals Software, and Colloquies.
The Xbox video game consoles and the Microsoft Surface family of touchscreen personal PCs are its major hardware products. Microsoft was rated No. 21 in the 2020 Fortune 500 rankings of the largest US firms by total revenue; as of 2016, it was the world's largest software maker by revenue. Along with Amazon, Google (Alphabet), Apple, and Facebook(Meta), it is regarded as one of the Big Five businesses in the United States information technology industry.
On April 4, 1975, Bill Gates and Paul Allen created Microsoft (a portmanteau of "microcomputer software") to develop and market BASIC interpreters for the Altair 8800. With MS-DOS in the mid-1980s, it dominated the personal computer operating system industry, followed by Microsoft Windows. Following the company's initial public offering (IPO) in 1986 and the subsequent rise in share price, three billionaires and an estimated 12,000 millionaires were formed among Microsoft employees.
Since the 1990s, it has gradually diversified from the operating system market and has undertaken a series of corporate acquisitions, the most recent of which was the $26.2 billion acquisition of LinkedIn in December 2016, followed by the $8.5 billion acquisition of Skype Technologies in May 2011.
Company
Microsoft Corporation
Industry
Software development computer hardware consumer electronics social networking service cloud computing video gamesInternetCorporate venture capital
Founded
April 4, 1975; 46 years ago in Albuquerque, New Mexico, U.S.
Founders
Bill GatesPaul Allen
Headquarters
One Microsoft Way
Redmond, Washington, U.S.
Area served
Worldwide
Key people
Satya Nadella
(Chairman and CEO)Brad Smith
(Vice-Chairman and President)Bill Gates
(Technical Adviser)
Brands
WindowsOfficeServersSkypeVisual StudioDynamicsXboxSurfaceMobile
Services
AzureBingLinkedInYammerMSDNMicrosoft 365OneDriveOutlook.comGitHubTechNetPayMicrosoft StoreWindows UpdateXbox Game PassXbox network
Microsoft Subsidiaries– Microsoft Companies
1) LinkedIn Corp.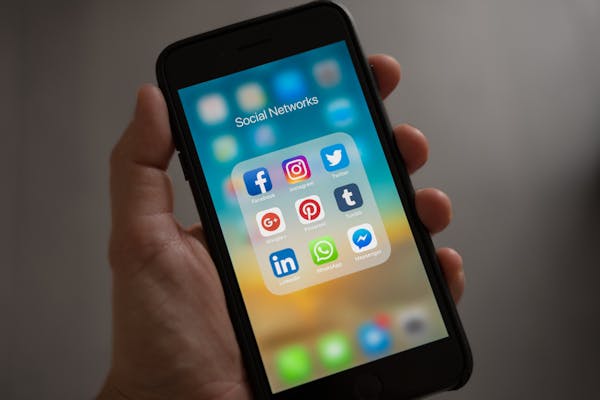 type of business: Professional social networking site
The purchase price is $27.0 billion.
Date of acquisition: December 8, 2016
Annual revenue for the fiscal year 2019: $8.1 billion
LinkedIn, a business-focused social networking website dedicated to assisting people in growing their professional networks, was created in 2002. Within five years, it was profitable. From 2007 to 2011, when it went public, the company's membership rose from 15 million to more than 100 million. LinkedIn was purchased by Microsoft in 2016, and the company announced more than 500 million members in about 200 countries the following year.
Microsoft has taken a hands-off approach to the acquisition, allowing LinkedIn to keep its fundamental brand and culture, as well as its former CEO, Jeff Weiner. LinkedIn primarily serves as a powerful social networking platform and recruiting tool for Microsoft, earning cash through premium memberships. However, through LinkedIn's commercial operations, it also produces commercial cloud revenue for Microsoft.
2) Skype Technologies S.A.R.L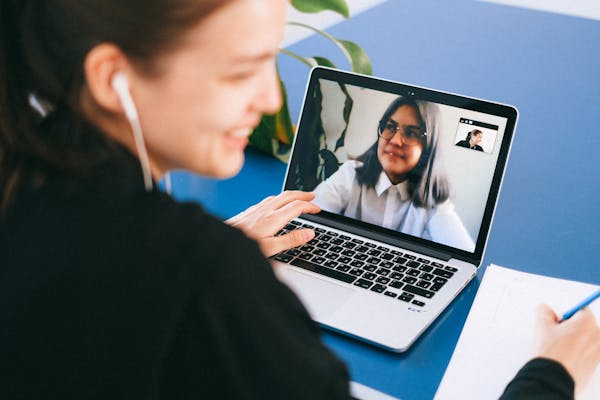 Business type: Telecommunications application
The acquisition cost $8.5 billion.
Date of purchase: May 10, 2011 (announced)
Niklas Zennström of Sweden and Janus Friis of Denmark created Skype Technologies, which is now headquartered in Luxembourg, in 2003.
Skype sprang to prominence as an early success story in the field of Voice over Internet Protocol (VoIP), a communications technology that allows users to engage via voice over an Internet connection rather than an analog connection. Between 2005 and 2010, the company's registered users increased from 50 million to over 600 million.
Since Microsoft acquired Skype in 2011, the parent company has merged its capabilities with technologies such as Xbox and Windows devices, as well as internet platforms such as Outlook and Xbox Live.
3) GitHub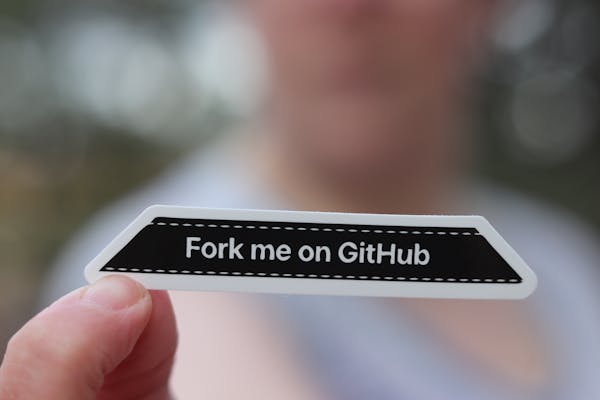 The platform for software development
The acquisition cost $7.5 billion.
Date of acquisition: October 25, 2018. (completed)
Chris Wanstrath created the first "commit" in 2007, a term used to describe the action of storing a file's hierarchy and content in a digital repository. Since then, GitHub has grown in popularity as an open-source coding repository and development tool for software developers and large corporations.
By the time Microsoft bought it in 2018, GitHub had 30 million developers and hosted over 100 million repositories.
The acquisition demonstrates Microsoft's commitment to open-source development, intending to increase developer use of the platform and provide more tools and services to new audiences.
4) Mojang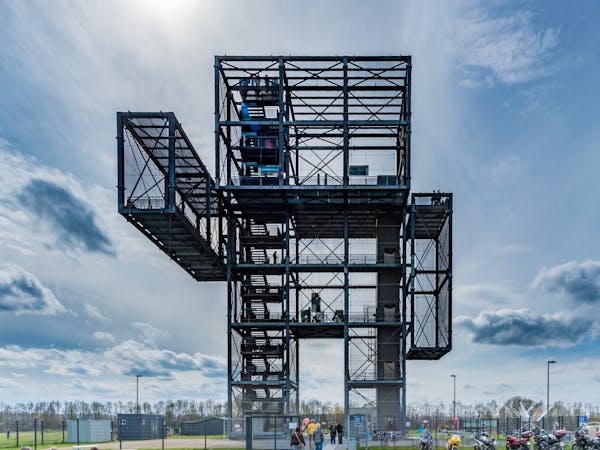 Type of business: Video game studio
The purchase price is $2.5 billion.
Date of acquisition: September 15, 2014. (announced)
Markus "Notch" Persson created Mojang, the Sweden-based video game studio best known for creating the popular game Minecraft, in 2009. Minecraft had sold over 176 million copies as of May 2019, making it one of the best-selling games of all time.
Microsoft purchased the company in 2014.
Mojang's games are now available on the Windows and Xbox platforms, as well as iOS, PlayStation, and other platforms.
Microsoft has put the game studio to use in a variety of ways, including the creation of an instructional version of Minecraft for classrooms.
5) aQuantive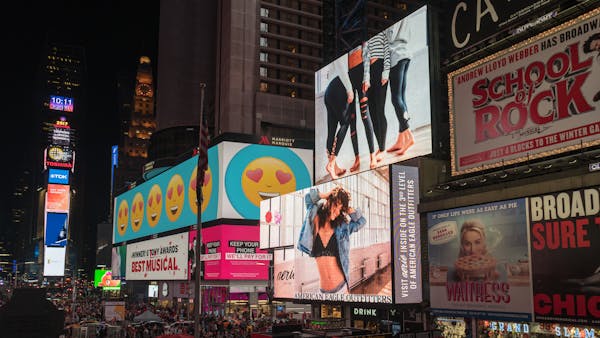 The platform for online advertising
The acquisition cost $6.3 billion.
Date of acquisition: August 13, 2007 (completed)
aQuantive, founded in 1997, was a family of brands focused on providing digital marketing services such as advertising toolsets, consultation services, media planning and buying, and more. Microsoft bought the company in 2007 to compete with Google in the online advertising market. However, the acquisition, like the Nokia deal mentioned above, was a financial failure. In 2012, Microsoft wrote down the value of its advertising business by $6.2 billion, indicating that it had paid far too much for aQuantive.
Microsoft maintains an advertising business, but it is focused on search advertising rather than aQuantive's specialty: display advertising.
And its 6.5 percent share of search-ad revenue in the United States pales in comparison to Google's 73.1 percent share.
6) ZeniMax Media Inc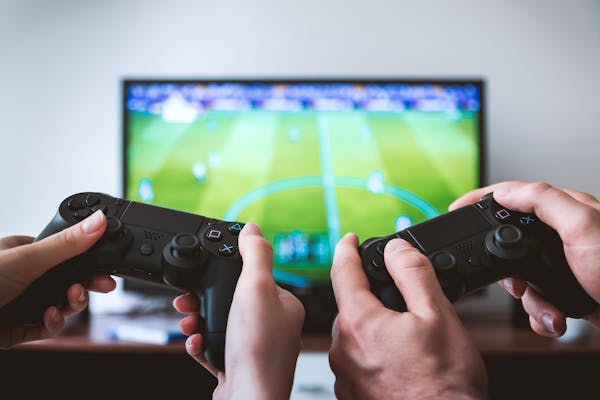 Publisher of video games
The purchase price is $7.5 billion in cash
Dates of acquisition: Sept. 21, 2020 (announced); March 9, 2021 (completed)
ZeniMax Media, founded in 1999, is a video game publisher that creates and distributes original interactive entertainment content for consoles, PCs, and mobile devices. It is the parent company of Bethesda Softworks, which was founded in 1986 and has built a strong reputation over the years by publishing award-winning video games. "The Elder Scrolls" and "Fallout" are two of ZeniMax's best-selling franchises.
Microsoft announced its agreement to acquire ZeniMax for $7.5 billion in late September 2020, making it the company's largest gaming acquisition to date. Following approval from the US Securities and Exchange Commission (SEC) and European Union regulators, the acquisition was completed in March 2021. The agreement strengthens Microsoft's Xbox Game Studios offerings and boosts the company's competitiveness against giant rivals such as Sony, the maker of the PlayStation game console and related games.
7) Nuance Communications Inc.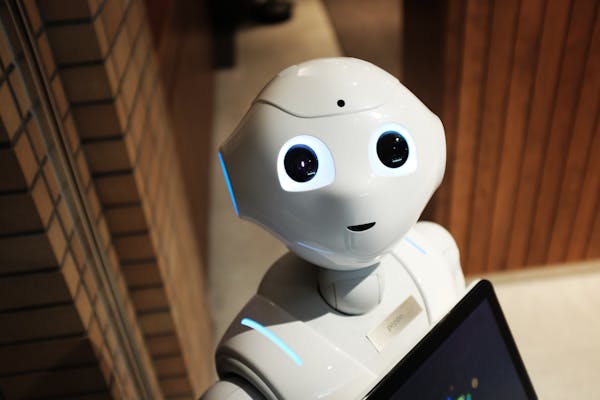 Conversational AI solutions are the type of business.
The acquisition cost $19.7 billion in cash.
Date of acquisition: April 12, 2021 (announced)
$1.5 billion in annual revenue (FY 2020).
Annual net income for the fiscal year 2020: $21.4 million
Nuance Communications began as Visioneer Inc. in 1992. In 2005, the company's name was changed to Nuance Communications. Nuance is a leading provider of cloud-based clinical intelligence and conversational AI for healthcare providers.
It provides clinical speech recognition software that is built on Microsoft's Azure cloud platform. Nuance assists healthcare providers with clinical documentation and provides tools to help them provide better patient experiences. Companies outside of the healthcare industry use Nuance's conversational AI software.
Microsoft announced in April 2021 that it had agreed to buy Nuance for $19.7 billion. The pending acquisition, which is expected to close by the end of 2021, expands on Microsoft and Nuance's partnership, which was announced in 2019. It is also the latest step in Microsoft's strategy to provide industry-specific cloud offerings, such as its Microsoft Cloud for Healthcare initiative, which was launched in 2020 amid the COVID-19 pandemic.
Top Microsoft Shareholders
Microsoft Corp. (MSFT) is one of the world's most valuable companies and one of the greatest success stories in the technology industry. Founded in 1975, its software product, Windows, catapulted it into a multibillion-dollar corporation in a matter of years. Microsoft's current business includes the sale of personal computing devices, cloud systems and services, software, and related products to both individual consumers and businesses.
Satya Nadella, Bradford L. Smith, Jean-Philippe Courtois, Vanguard Group Inc., BlackRock Inc. (BLK), and State Street Corp. are Microsoft's top shareholders.
Microsoft's revenue and net income for the previous 12 months are $138.7 billion and $46.3 billion, respectively. The market capitalization of the company is $1.6 trillion. All figures are current as of July 10, 2020.
Individual Insider Shareholders in the Top 3
Satya Nadella
Satya Nadella owns 1,337,768 shares of Microsoft stock or 0.02 percent of the total number of shares outstanding. Since 2014, Nadella has served as Microsoft's Chief Executive Officer (CEO). Nadella joined Microsoft in 1992 when he was 28 years old. He has held executive positions in both Microsoft's enterprise and consumer businesses.
Nadella was most recently executive vice president of Microsoft's Cloud and Enterprise group, where he oversaw the company's transformation to the cloud infrastructure and services business, which has outperformed the market and taken market share from competitors. Microsoft is now one of the world's largest providers of cloud services. Before joining Microsoft, Nadella worked as a member of Sun Microsystems' technology staff.
Bradford L. Smith
Brad Smith owns 845,058 shares of Microsoft stock or 0.01 percent of the total number of shares outstanding. Smith is the company's President and Chief Legal Officer, having previously served as Microsoft's general counsel. Smith is the company's chief legal officer, and he oversees the company's public policy initiatives in areas such as cybersecurity, privacy, and environmental sustainability.
Smith joined Microsoft as general counsel in 2003 and spent the next decade leading efforts to resolve the company's antitrust disputes with governments around the world. He was previously an associate, then a partner, at Covington and Burling in Washington, D.C.
Jean-Philippe Courtois
Jean-Philippe Courtois owns 600,510 Microsoft shares or 0.01 percent of the total shares outstanding.
Courtois serves as Microsoft's Executive Vice President and President of Global Sales, Marketing, and Operations. Since joining Microsoft in 1984, he has held a variety of positions, including general manager for Microsoft France, CEO and President of Microsoft EMEA, and President of Microsoft International.
The Top Three Institutional Shareholders
The majority of Microsoft's shares are held by institutional investors, accounting for approximately 70.7 percent of total shares outstanding.
Vanguard Group Inc.
According to the company's 13F filing for the fiscal year ending March 31, 2020, Vanguard Group owns 640.2 million shares of Microsoft, representing 8.4 percent of the total shares outstanding. Vanguard is primarily a mutual fund and exchange-traded fund management firm, with approximately $6.2 trillion in global assets under management (AUM). With approximately $151 billion in AUM, the Vanguard S&P 500 ETF (VOO) is one of the company's largest exchange-traded funds (ETFs). Microsoft is the largest holding in this ETF, accounting for 5.5 percent of the portfolio of VOO.
BlackRock Inc.
According to the company's 13F filing as of March 31, 2020, BlackRock owns 517.6 million shares of Microsoft, representing 6.8 percent of the total shares outstanding. With approximately $6.47 trillion in AUM, BlackRock is primarily a mutual fund and ETF management firm.
With approximately $198.7 billion in AUM, the iShares Core S&P 500 ETF (IVV) is one of BlackRock's largest ETFs. Microsoft is the ETF's largest holding, accounting for 6.2 percent of its portfolio.
State Street Corp.
According to the company's 13F filing as of March 31, 2020, State Street owns 314.8 million shares of Microsoft, representing 4.2 percent of total shares outstanding. State Street manages $3.1 trillion in AUM in mutual funds, ETFs, and other investments. With approximately $276 billion in AUM, the SPDR S&P 500 ETF Trust (SPY) is one of State Street's largest ETFs. Microsoft is the largest holding in this ETF, accounting for 6.2 percent of the SPY portfolio.
History Of Microsoft
Microsoft Corporation is a world leader in the development of personal computer software systems and applications. In addition to publishing books and multimedia titles, the company manufactures its line of hybrid tablet computers, provides e-mail services, and sells electronic game systems and computer peripherals (input/output devices).
It has sales offices all over the world. Microsoft operates research labs in Cambridge, England (1997), Beijing, China (1998), Bengaluru, India (2005), Cambridge, Massachusetts (2008), New York, New York (2012), and Montreal, Canada, in addition to its main research and development center at its corporate headquarters in Redmond, Washington, United States (2015).
Establishment and early development
Bill Gates and Paul G. Allen, two Seattle high school friends, converted BASIC, a popular mainframe computer programming language, for use on an early personal computer (PC), the Altair, in 1975. Soon after, Gates and Allen founded Microsoft, naming the company after the words microcomputer and software. They refined BASIC and created other programming languages over the next few years.
International Business Machines Corporation (IBM) commissioned Microsoft to create the essential software, or operating system, for its first personal computer, the IBM PC, in 1980. Microsoft purchased another company's operating system, modified it, and renamed it MS-DOS (Microsoft Disk Operating System). MS-DOS debuted alongside the IBM PC in 1981.
Following that, most personal computer manufacturers licensed MS-DOS as their operating system, generating enormous revenues for Microsoft; by the early 1990s, it had sold more than 100 million copies of the program and defeated rival operating systems such as CP/M, which is displaced in the early 1980s, and later IBM OS/2.
Microsoft strengthened its position in operating systems with Windows, a graphical user interface whose third version, released in 1990, was well received. By 1993, Windows 3.0 and its subsequent versions were selling one million copies per month, and Microsoft's operating system was installed on nearly 90% of the world's PCs.
In 1995, the company released Windows 95, which fully integrated MS-DOS with Windows for the first time and effectively matched Apple Computer's Mac OS in terms of ease of use. Microsoft also surpassed competitors in productivity software such as word-processing and spreadsheet programs.
Microsoft significantly expanded its electronic publishing division, which was established in 1985 and was already well-known for the success of its multimedia encyclopedia, Encarta. It also ventured into the information services and entertainment industries, most notably with the Microsoft Network and MSNBC (a joint venture with the National Broadcasting Company, a major American television network, which began in 1995 and ended in 2012).
As a result, by the mid-1990s, Microsoft, which had become a publicly traded corporation in 1986, had grown to be one of the most powerful and profitable corporations in American history. It consistently earned profits of 25 cents on every dollar of sales, an incredible record.
The company's net income surpassed $2 billion for the first time in its 1996 fiscal year, and its unbroken streak of profits continued even during the Great Recession of 2007–09 (its net income had grown to more than $14 billion by the fiscal year 2009). However, its rapid growth in a fiercely competitive and rapidly changing industry engendered resentment and jealousy among rivals, some of whom claimed that the company's practices violated US anti-unfair competition laws.
Microsoft and its defenders argued that, far from stifling competition and technological innovation, the company's rise had encouraged both, and that its software had consistently become less expensive and more useful. In 1994, the United States Justice Department concluded an investigation that resulted in a settlement in which Microsoft changed some sales practices that the government claimed enabled the company to unfairly discourage OS customers from trying alternative programs. The Justice Department successfully challenged Microsoft's proposed acquisition of Intuit Inc., the leading maker of financial software for PCs at the time, the following year.
Pursuit of the Internet
Microsoft was slow to recognize the commercial potential of network systems and the Internet, in part due to its phenomenal success in PC software. It released Windows NT in 1993, a game-changing program that linked disparate PCs and improved reliability and network security.
Although sales were initially disappointing, by 1996, Windows NT was being heralded as the likely standard for PC networking, quickly outpacing Novell's NetWare in market share. Microsoft did not enter the Internet software market until a new venture, Netscape Communications Corp., released Navigator, a Web browser program that simplified the once-mysterious process of navigating the World Wide Web.
In a dramatic shift, of course, Microsoft quickly developed its browser, Internet Explorer, made it free, and aggressively sought to persuade computer manufacturers and Internet service providers to exclusively distribute it. By 1996, Microsoft had begun the process of integrating Explorer directly into Windows and had bundled Explorer with Windows OS. In response, Netscape accused Microsoft of violating its consent decree from 1995 and sued; these efforts aided in convincing the Justice Department to reopen a broad investigation into Microsoft.
Following a 30-month trial, a judge found Microsoft in violation of the Sherman Antitrust Act (1890) and ordered the company's dissolution in 1999. An appeals court overturned the breakup order in 2001, but the company was still found guilty of illegally attempting to maintain a monopoly. In 2004, the European Union (EU) imposed the largest fine in the organization's history, €497.2 million ($611 million), in retaliation for what was described as Microsoft's near-monopoly practices.
The EU imposed an even higher fine on the company in February 2008, €899 million ($1.35 billion), for defying the EU's 2004 antitrust decision against Microsoft for illegally bundling multimedia software with its Windows operating system to the exclusion of competitors.
Entry into the mobile phone and gaming markets
Microsoft released the Xbox in 2001, an electronic game console that quickly rose to second place in the video game market. It introduced Xbox Live, a broadband gaming network for its consoles, in 2002. The Xbox 360, a more powerful gaming console, was released in 2005. In an intensely competitive market where the Xbox faced strong competition from the Nintendo Wii and Sony PlayStation, Microsoft struggled to make consistent profits from its console over the years. For example, to gain market share, Microsoft reduced the price of the Xbox 360 Elite by up to 25% in 2009.
The move was a success; by 2010, the Xbox 360 had become the most popular game console in the American home. However, the price cuts resulted in a 6% drop in revenue for Microsoft's Entertainment and Devices Division (EDD). The Xbox 360 was replaced in 2013 by the Xbox One, which was replaced in 2020 by the Xbox Series X and Xbox Series S.

Other EDD products struggled as well. The Zune family of portable media players, introduced in 2006, failed to challenge Apple's iPod's market dominance and was discontinued in 2011. The Windows Mobile OS, which is used in smartphones made by a variety of vendors including HTC, LG, Motorola, and Samsung, trailed Research in Motion's BlackBerry and Apple's iPhone in market share in the United States. Microsoft stopped publishing online and disc versions of its Encarta encyclopedia in 2009.
Additional advancements in Windows OS
In 2001, Microsoft began developing a major replacement for all of its operating systems. The project, code-named Longhorn, was plagued by numerous delays, owing in part to efforts to address the public's growing concern about computer security and consumers' desire for PCs to be more integrated with a full range of entertainment equipment within the modern electronic home.
The company restarted, and the new operating system, renamed Vista, was released late in 2006 to other software developers and the general public in 2007. Vista, like most new operating systems, encountered early compatibility issues with older computer peripherals. The new operating system's "bloated" structure, which required a very fast microprocessor and large amounts of dedicated computer memory to function properly, was more problematic.
Google's competition
Microsoft's continued OS dominance and quick recovery in the "browser wars" did not translate to the search-engine market, where Microsoft's search engine, Live Search, trailed far behind those of Google Inc., the new industry giant, and Yahoo! Inc., the long-standing Internet portal site. With the 2009 release of Bing, a "decision engine" designed to display more retrieved information in search pages than was typical, Microsoft hoped to change the market dynamics, allowing better-informed decisions about which links to follow or, in some cases, displaying enough information to satisfy the original query.
Microsoft is named after Bill Gates.
Gates relinquished his role as CEO of Microsoft to Steve Ballmer in 2000, whom he met during his brief tenure at Harvard University in the 1970s. Ray Ozzie, a chief developer of the computer networking package Lotus Notes in the 1990s, took over as chief software architect in 2006. In 2008, Gates handed over day-to-day management of the company to Ballmer, Ozzie, and other executives, though he remained chairman of the board. Ozzie stepped down in 2010, and Satya Nadella, a long-time Microsoft executive, took over as CEO in 2014.
There was some concern (and some optimism) among industry observers that Gates' departure would jeopardize Microsoft's dominant position in the computer industry. That scenario did not come to fruition.
The company maintained its position as the market leader in both business and consumer segments, including operating systems, productivity software, and online gaming services. Surface, a line of hybrid tablet computers with hardware designed by Microsoft, was introduced in 2012, a first for the company. It also had products that were competitive in almost every area of business information technology and applications.
Microsoft's core strengths and the majority of its profits were found on its business side, where its products set global standards. Nonetheless, Microsoft's management recognized that the company needed to have a significant, if not dominant, presence in consumer markets as advances in information technology continued to blur the line between personal and business computing.
FAQ
What is the best site for Microsoft dumps?
Examlabs is the best site for Microsoft dumps, Examlabs VCE offers practice test questions and answers for the Microsoft Azure AZ-303 exam that are completely accurate, up-to-date, and genuine, giving you the knowledge you need to succeed.
What companies does Microsoft own now? | What Companies Are Owned By Microsoft?
Microsoft Companies Are
➼Activision Blizzard
➼LinkedIn
➼GitHub
➼Mojang (Minecraft)
➼ZeniMax Media.
➼Nuance Communications.
➼Xandr
➼Skype
Has Microsoft bought any companies?
Microsoft (MSFT) purchased Xandr, an advertising technology company, from CNN owner AT&T (T) late last year for a reported $1 billion. Earlier in 2021, the company paid nearly $20 billion for cloud software firm Nuance.
What company did Microsoft just buy?
Microsoft just buy Activision Blizzard
On January 18th, Microsoft stunned the tech and gaming worlds by announcing its acquisition of Activision Blizzard in a $68.7 billion deal, by far the largest in gaming history.
Is Apple owned by Microsoft?
Microsoft had converted all of its shares into common stock by 2001, earning the company approximately 18.1 million shares. By 2003, however, Microsoft had sold its entire stake in Apple.
What Companies Did Microsoft Buy 2023?
Microsoft will gain ownership of the following assets as a result of the acquisition: Microsoft will acquire major franchises from Activision, Blizzard, and King studios such as Call of Duty, Candy Crush, World of Warcraft, and Diablo, which have 400 million active monthly players.
According to a recent report, Microsoft may be acquiring Ubisoft in the coming months. If true, this has the potential to be huge! Ubisoft is one of the world's largest video game companies.
Is Mojang Publicly Traded?
No, because Mojang isn't publicly traded, we can't be certain of their numbers, except that revenues last year were $326 million, implying a forward p/e without costs of 6.13 (which translates to a return on investment for Microsoft of 6 years if the company maintains its current performance).
What was Microsoft's biggest acquisition?
ATVI Activision Blizzard Inc + Free Alerts
at $95 per share
The proposed all-cash transaction, valued at $68.7 billion, would be Microsoft's largest acquisition to date.
If the deal is completed, Microsoft will strengthen its position in the gaming market by acquiring Activision's iconic franchises such as "Call of Duty," "Warcraft," "Diablo," "Overwatch," and "Candy Crush." Following the completion of the transaction, Microsoft will be the world's third-largest gaming company by revenue.
Who Are The Top Three Competitors Of Microsoft?
Microsoft Corporation's (MSFT) primary competitors include some of the industry's most prominent technology companies. Among the companies on the list are Apple (AAPL), Google (GOOG), SAP SE (SAP), IBM (IBM), and Oracle (ORCL).
Who Owns Microsoft Now?
Satya Nadella, Bradford L. Smith, Jean-Philippe Courtois, Vanguard Group Inc., BlackRock Inc. (BLK), and State Street Corp. are Microsoft's top shareholders. Here's a closer look at Microsoft's six largest shareholders.