Beats Electronics LLC (commonly known as Beats by Dr. Dre or just Beats by Dre) is a Culver City, California-based consumer audio equipment manufacturer. Dr. Dre, a music producer, and Jimmy Iovine, a record label executive, formed the corporation. It has been an Apple subsidiary since 2014.
But many questions are asked by the public like Beats Company Belongs To Which Country? Who Owns Beats Company? Are Beats Made In China? in this article technozive will answer all your question related to Beats Company
Headphones and speakers are the mainstays of the subsidiary's product portfolio. The company's first product line was created in collaboration with Monster Cable Products, a manufacturer of AV equipment. After its contract with the company expired, Beats decided to develop its products in-house. The company entered the internet music market in 2014 with the introduction of Beats Music, a subscription-based streaming service.
In 2011, the NPD Group estimated that Beats had a 64 percent market share in the United States for headphones costing more than $100, and the company was valued at $1 billion in September 2013.
HTC, a Taiwanese smartphone manufacturer, owned the company for a while. In 2012, the firm cut its interest to 25% and sold the rest of it back to the company in 2013. In late 2013, Carlyle Group, along with Dr. Dre and Iovine, replaced HTC as a minority shareholder. Apple purchased Beats for $3 billion in cash and equity on August 1, 2014, making it the company's largest acquisition ever.
Beats Company Belongs To Which Country?
Beats Company Belongs To America
Beats by Dre headphones were the company's first product line. Dre explained the line's benefits in promotional materials, claiming that conventional headphones don't let listeners hear "all" of the music and that Beats will allow consumers to "hear what the artists hear, and listen to the music the way they should: the way I do."
In comparison to most headphones, Beats headphones are known for their concentration on producing more bass and are especially well-suited to hip-hop and pop music. Beats announced its first two self-developed products in October 2012: the Beats Executive noise-canceling headphones (to compete with Bose and Sennheiser's equivalent offerings) and the Beats Pill portable speaker. Beats released a new assortment of speakers in October 2015, featuring the improved Beats Pill+ Speaker.
Is Beats made in China?
Designed in the United States and manufactured in China for the most part.
Beats headphones and iPhones are both high-end products that are made in China: attaining good quality in China is easier than you may imagine, and the manufacturing price remains low: the only high thing is the brand owner's profit margin.
Who are Beats headphones made by?
Beats headphones made by Dr. Dre and Jimmy Iovine
Andre Romelle Young, better known by his stage name Dr. Dre, is a rapper, audio engineer, record producer, and entrepreneur from the United States. He co-founded, co-owned, and served as the president of Death Row Records before co-founding, co-owning, and serving as the CEO of Aftermath Entertainment and Beats Electronics. Dr. Dre began his career in 1985 as a member of the World Class Wreckin' Cru, subsequently becoming famous as a member of the gangsta rap group N.W.A. The trio made explicit hip-hop lyrics famous by describing the violence of street life. Dre is credited with helping to create and popularise West Coast G-funk, a hip hop subgenre marked by a synthesizer base and sluggish, heavy beats, in the early 1990s.
James Iovine is a co-founder of Interscope Records and an American entrepreneur, record executive, and media mogul. Beats Electronics, which produced audio equipment and maintained a now-defunct music streaming service, was launched by Iovine and rapper-producer Dr. Dre in 2006. In May of 2014, Apple Inc. paid $3 billion for the company.
Iovine became chairman of Interscope-Geffen-A&M, an umbrella business combined by the then-newly resurrected Universal Music Group in 1999, before Apple acquired Beats in 2014.
Who is Beats owned by?
Beats is owned by Apple
Beats by Dre has released a wide range of consumer audio devices since its inception in 2006, including speakers, over-ear headphones, and true wireless earbuds.
The BeatsX were the first wireless neckband earbuds from Beats, and they were followed by the fully wireless Beats Powerbeats Pro, which came with ear hooks and Apple's H1 processor. Among other things, the H1 processor provides for easier pairing with iOS devices, voice-activated Siri, longer battery life, and decreased latency. It does not, however, benefit customers who do not own an iPhone.
Jimmy Iovine departed Beats in 2018 to join Apple as a consultant, and Dr. Dre hasn't been seen since. Due to the sexual nature of his video series for Apple TV, it was canceled before it could debut. Aside from that, even by Dr. Dre's standards, he's been keeping a low profile. Strangely, the person who the brand is named after is still so quiet after all these years.
Apple is not replacing Beats with anything, even though Apple has made millions of dollars off Beats items. Apple, on the other hand, appears to be aware of Beats' negative image in the audio field and is attempting to disassociate itself from it. Although the average consumer is unconcerned about sound quality, Beats is preventing them from convincing the globe that their new audio products have excellent sound. This is due to the Beats sound signature's overemphasis on bass frequencies, which causes vocalists and other higher-frequency sounds to lose clarity.
Is Beats owned by Apple?
Yes, Beats owned by Apple
Apple paid nearly $3 billion for the company in 2014. Following its launch, Apple introduced a few Beats devices before going silent for a few years.
When Apple acquired Beats by Dre, it added two of the music industry's most recognizable people to its payroll. Dr. Dre and Jimmy Iovine are both legends in their own right, and when Apple opted to rebrand the Beats Music streaming service like Apple Music, they no likely had a say.
Apple purchased the world's most popular audio brand, and eliminating the headphone jack from one of the world's most popular phones means that when customers buy wireless headphones, they'll be pouring even more money into Apple's wallet. The iPhone 7 was the first phone without a headphone port, so it only seemed sense for Apple to provide a few wireless choices to kickstart the transition after spending an hour on stage talking about the wireless future.
Who Is The Brand Ambassador Of Beats?
Top football prospect Shedeur Sander Is The Brand Ambassador Of Beats
Shedeur Sanders bypassed traditional college football powerhouses to pledge to HBCU Jackson State University, where his NFL legend father Deion Sanders currently serves as head coach. In the same month, Beats by Dre released a controversial advertisement starring Naomi Osaka and Bubba Wallace that highlighted the disparity between America's adoration of Black culture and the structural racism that still exists in the country. These were pivotal milestones in a larger movement toward greater Black athlete empowerment.
Sanders alternates between practicing and posing with Jackson State's marching band in a night-lit stadium in the new advertisement, which was designed by Beats' in-house creative team. Sanders explains why he chose a historically black college over more typical college football powerhouses in a voiceover. "The decisions I make matter," Sanders says in the ad. "I promised you that I'd bring my skills to Jackson State to help level the playing field. This is for the sake of culture." "Choices make legends," he says at the end of the commercial. Be a legend."
How much is Beats worth in 2021?
Net Worth of Beats: $800 Million
Dr. Dre and Jimmy Iovine launched Beats by Dr. Dre (Beats) in 2006 as a prominent audio brand. Beats has exposed an altogether new generation to the possibilities of high sound enjoyment with its portfolio of premium consumer headphones, earphones, and speakers. The brand's continuous success contributes to bringing the intensity, emotion, and excitement of recording studio playback back to the listening experience for music fans all around the world. Apple Inc. purchased Beats in July 2014.
Who is the CEO of Beats?
Jimmy Iovine is the CEO of Beats
James Iovine is a co-founder of Interscope Records and an American entrepreneur, record executive, and media mogul. Beats Electronics, founded in 2006 by Iovine and rapper-producer Dr. Dre, produces audio products and operated a now-defunct music streaming service. In May 2014, Apple Inc. paid $3 billion for the company.
Why did Dr. Dre make Beats?
Beats was founded in 2006 by Dr. Dre, a music producer, and Jimmy Iovine, a record company executive. Iovine saw two major issues in the music industry: the effect of piracy on music sales and the poor audio quality provided by Apple's plastic earbuds.
What is Dr. Dre's real name?
Dr. Dre, real name André Romelle Young, is an American rapper, hip-hop producer, and entrepreneur who popularised the gangsta rap subgenre.

| | |
| --- | --- |
| How much is Beats worth in 2021? | $800 Million |
| Who Is The Brand Ambassador Of Beats? | football prospect Shedeur Sander |
| Is Beats owned by Apple? | YES |
| Who is Beats owned by? | Apple |
| Who are Beats headphones made by? | Dr. Dre and Jimmy Iovine |
| Is Beats made in China? | Designed in the United States and manufactured in China |
| Beats Company Belongs To Which Country? | America |
History Of Beats
Dr. Dre (pictured in 2012), Jimmy Iovine, the company's co-founder, and David Guetta
Dr. Dre, a music producer, and Jimmy Iovine, a record label executive, founded Beats in 2006. Iovine saw two major issues in the music industry: the effect of piracy on music sales and the poor audio quality of Apple's plastic earphones. "Man, it's one thing that people steal my music," Dre stated to Iovine, according to Iovine.
It's another thing entirely to sabotage the feeling of what I've accomplished." During the early stages of creation, Iovine solicited the advice of musicians with "excellent taste," such as M.I.A., Pharrell Williams, will.i.am, and Gwen Stefani. To manufacture and develop the first Beats-branded goods, Beats teamed with Monster Cable, an audio and video component manufacturer based in Brisbane, California, and presented its first product, Beats by Dr. Dre Studio headphones, on July 25, 2008.
Beats primarily relied on pop and hip-hop music artists' endorsements, as well as product placement inside music videos and partnerships with musicians and other celebrities to generate co-branded products, to advertise its products. Beats' use of musician endorsements aided the company's aggressive targeting of the young adult population.
HTC purchase and non-renewal of Monster contract
HTC purchased a 50.1 percent majority stake in Beats for $309 million in August 2010. The purchase was made to allow HTC to compete with other cellphone manufacturers by linking itself with the Beats brand, as well as giving HTC the rights to produce handsets with Beats-branded audio systems.
Despite HTC's controlling ownership, Beats was permitted to function independently. Luke Wood, who became President of Beats in May 2014, began his career at the company in January 2010, when it was still a "licensing business." Wood had previously worked at Interscope Records under Iovine.
BusinessWeek stated on January 19, 2012, that Beats and Monster will not renew their production deal, and that their cooperation would terminate at the end of 2012. Dre and Iovine then chose to take over the company's whole business, from production to R&D, to increase the company's staff to roughly 300 people.
The monster would eventually launch its competitive brand of high-end headphones aimed at an older audience. Dre, Iovine, and Wood had no prior experience running a corporation on such a large scale at the time, but Wood explained in 2014
Beats announced its first two self-developed products, "Beats Executive" headphones and "Beats Pill" wireless speakers, in October 2012, and Iovine stated that the firm would now have to "manage [its] own destiny" to continue growing. "Some of our competitors are cheap engineers who have never been to a recording studio," Iovine said of other headphone makers who tried to copy Beats' celebrity endorsement business model (including Monster, who unveiled Earth, Wind and Fire and Miles Davis-themed headphones at the 2012 Consumer Electronics Show).
You can't just slap a person's name on a headset that doesn't understand sound." According to Iovine, the company's revenues surpassed $1 billion after the decision to turn Beats into an independent organization.
HTC sold half of its Beats stock for $150 million in July 2012, although it remained the company's largest shareholder with 25.1 percent. "Flexibility for worldwide expansion while keeping HTC's large ownership and commercial exclusivity in mobile" was the goal of the sale. According to rumors from August 2013, Beats' founders wanted to purchase back HTC's remaining minority ownership in the company and seek a new, unnamed partner for future investment.
HTC said on September 27, 2013, that it would sell the company's remaining 24.84 percent ownership in Beats for $265 million. At the same time, Beats announced that the Carlyle Group would invest $500 million in the company as a minority shareholder. Following HTC's first quarterly loss in company history, the whole acquisition valued Beats Electronics at $1 billion and helped HTC turn a net profit of $10.3 million in the fourth quarter of 2013.
In early November 2013, the company announced the appointment of a new chief operating officer (COO), a position previously held by Wood. In May 2014, Matthew Costello, a former IKEA, and HTC executive were formally appointed to the position.
Beats Music, a subscription-based internet music streaming service, was launched on January 21, 2014. Beats announced before the service's introduction that it intended to create a different type of streaming experience than what was currently available on the market. Furthermore, at first, the service would only be available to consumers in the United States.
A subsidiary of Apple Inc. (2014–present)
The Financial Times reported on May 8, 2014, that Apple was in talks to buy Beats for $3.2 billion, making it Apple's largest acquisition to date, surpassing its $429 million purchase of NeXT in 1996. Tyrese Gibson revealed the impending deal in a photo and YouTube video posted to Facebook on May 8, 2014; the video documented a celebration in which Gibson and Dr. Dre boasted about the acquisition, with Dre proclaiming himself the "first billionaire in hip hop" and Gibson declaring that the "Forbes list" had changed. The photo and video were taken down from Facebook the next morning, but they are still available on Gibson's YouTube channel.
According to analysts, the rumored sale would make Dr. Dre the first billionaire in the hip-hop music industry in terms of net worth, providing he owned at least 15% of the company before the deal. According to Forbes' The World's Billionaires 2014 list, Dr. Dre has a net worth of $550 million. The Carlyle Group was also expected to make a $1 billion profit from the sale of its minority investment in the company.
Apple formally announced its intention to buy Beats Electronics for $3 billion on May 28, 2014, with $400 million in Apple shares and the rest in cash. According to some accounts, the decrease in value was caused by lower-than-expected subscriber numbers for the Beats Music service. Beats had always "belonged" to Apple, according to Iovine, because the company was fashioned after Apple's "unmatched ability to mix culture and technology."
Tim Cook, Apple's CEO, claimed that the acquisition is "amazing." "Music is such a vital part of everyone's lives, and it occupies a special place in Apple's hearts. That is why we have continued to invest in music and are bringing together these incredible teams so that we may continue to develop the world's most inventive music products and services." Apple did not disclose any further details about how Beats would be integrated into its product line at the time, or whether Beats Music, which competed with Apple's own iTunes Radio service, would continue to operate after the acquisition, other than stocking Beats products in its retail stores.
The deal was finalized on August 1, 2014. Dr. Dre and Iovine were employed as executive staff, and they stayed at Apple for years. Apple planned to cut off 200 workers from Beats' headcount of roughly 700 to eliminate redundancy. With the debut of Apple Music on June 30, 2015, Beats Music was phased out.
Bose Corporation sued Beats Electronics in July 2014, alleging that their "Studio" range had noise-canceling technology that infringed on five of the company's patents. In addition, Bose has requested an injunction prohibiting the infringing products from being imported or marketed in the United States. The case was settled without going to court.
Apple removed all Bose products from its retail stores, though it's unclear whether this was in response to the lawsuit, an ambush marketing conflict between Beats and the NFL (which had recently named Bose as one of its official sponsors and fined a player for displaying the Beats logo during an official activity), or Apple's acquisition of Beats. Bose items, on the other hand, returned to Apple Store shelves two months later. The corporations reached an agreement in October 2014, but no details were released.
Monster Inc. filed a fraud lawsuit against Beats in January 2015, saying that the corporation utilized illegal techniques to push Monster out of the venture while retaining rights to the technology and products it had co-developed, as well as conspiracy to undermine Monster's own audio products business.
Monster claimed that HTC's acquisition of Beats and subsequent buyback by its founders was a "sham" to gain control of Monster's stake in the company—which could have been worth more than $100 million in the Apple deal—that the company had "hidden" Monster and its CEO Noel Lee's role in the design and engineering of its products, and that "had the partnership expired on its terms, the partnership would have ended on its terms." Monster also claimed that Beats engaged in anti-competitive behavior with merchants, obstructing stores from selling Monster's competing products.
According to The Wall Street Journal, Apple Inc. revoked Monster's membership in the MFi Program on May 5, 2015, in retaliation for the lawsuit, which means Monster can no longer manufacture licensed accessories for iPhone, iPod, and iPad products, and must stop selling existing licensed products that contain the certification or technology licensed through the program by Septem.
In August 2016, the case was dismissed by the Supreme Court, which ruled that Beats "Monster "did not obtain the right to approve the change of control as of January 7th, 2013, or when there was a transaction resulting in a change of control of Beats," and that Monster "had the right to terminate the agreement as of January 7th, 2013 or when there was a transaction resulting in a change of control of Beats." There was also no requirement in the agreement that any change of power is objectively fair."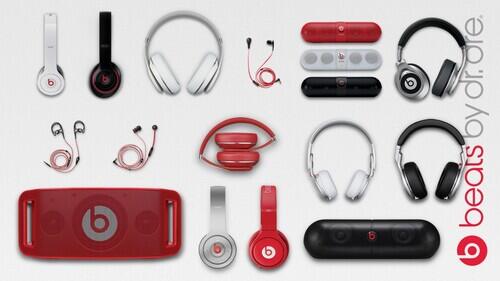 Conclusion
Dr. Dre, a music producer, and Jimmy Iovine, a record company executive, founded Beats Electronics. It has been an Apple subsidiary since 2014. Apple paid $3 billion in cash and stock for Beats in August 2014. It was Apple's largest acquisition in history.
So, now that you've read the preceding, I hope your Beats concerns have dissipated and all your questions are answered. In a nutshell, it is an American company. Have you seen our most recent post, Why is TikTok banned?
If you have any additional questions, please leave them in the comments section and we will gladly answer them.
Also, Read