ASUS is a global computer hardware and consumer electronics firm headquartered in Taiwan that was founded in 1989. But still,
Asus Company Is From Which Country? Is Asus a Chinese Company? These kinds of questions are often asked by the public.
ASUS Brand is the world's No. 1 motherboard and gaming brand, as well as a top-three consumer laptop vendor, dedicated to inventing products for today's and tomorrow's smart lives.
ASUS became well-known in North America after their Eee PCTM transformed the PC industry in 2007. Today, the ASUS ZenFoneTM series is pioneering new mobile trends, and the firm is aggressively developing virtual and augmented reality products, IoT devices, and robotics technology. ASUS Brand just announced Zenbo, a smart home robot aimed to provide families with aid, entertainment, and companionship.
ASUS Brand was named one of the World's Most Admired Companies by Fortune magazine in 2015 and 2016, and Interbrand has been named ASUS Taiwan's most valuable international brand for the past four years. The corporation employs over 17,000 people, including a world-class R&D staff. ASUS, which is driven by innovation and committed to quality, received 4,385 honors in 2016 and earned roughly US$13.3 billion in revenue.
Asus is listed on the Taiwan Stock Exchange under the ticker code 2357 and on the London Stock Exchange under the ticker name ASKD.
In Chinese, the corporation is commonly referred to as Asus or Huáshu. The name Asus is derived from Pegasus, the winged horse of Greek mythology, according to the corporate website.
To give the name a high rank in alphabetical listings, only the last four letters of the term were utilized. Asus has used Rock Solid as a marketing catchphrase. Heartfelt (2003–2009) and then Inspiring Innovation Persistent Perfection (2009–2013). The company's tagline has been In Search of Incredible since 2013.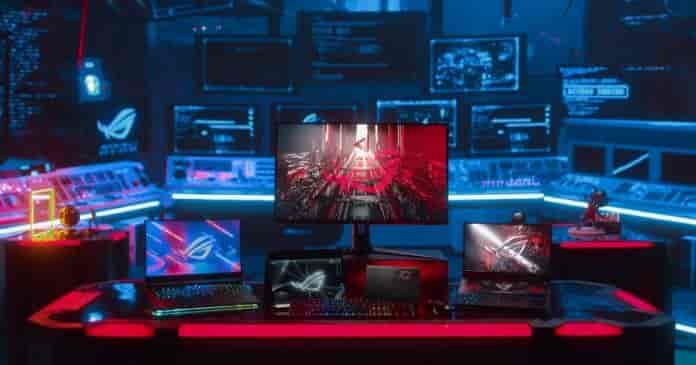 Asus Company Belongs To Which Country?
Taiwan
ASUSTeK Computer Inc, sometimes known as ASUS, is a Taiwanese multinational computer hardware and electronics firm that was formed in Taiwan in 1989. ASUS Brand is one of the world's largest manufacturers of computer hardware. Desktops, PC peripherals, laptops, smartphones, tablets, and hybrid devices are among its offerings.
The business has created Android phones that use Intel and Qualcomm SoCs.The Smartphone for Snapdragon Insiders is Asus's most recent mobile release.
Tzu-Hsien Tung, Ted Hsu, Wayne Hsieh, and M.T. Liao founded the company after working as hardware engineers at Acer. Jonney Shih, the chairman and CBO of Asus, is a Taiwanese national.
ASUS Brand is a publicly-traded corporation that is the world's sixth-largest PC vendor as of 2020. The company manufactures laptops, PCs, routers, GPUs, smartphones, computer motherboards, projectors, storage devices, RAM, and other items. hope you got your answer for Asus Company Belongs To Which Country?
Is Asus A Chinese Company? | Asus made in which country?
No, Asus is not a Chinese Company. Asus is a Taiwanese multinational technology company that is formally known as AsusTek Computer Inc. The company was founded on April 2, 1989, and the name Asus means "Eminence by the Chinese" and comes from Greek mythology.
Asus, like many other companies, sources its products from China and other nations. However, this does not imply that it is a Chinese company. hope you understood Is Asus A Chinese Company? | Asus made in which country? is Asus is a Chinese company?
Why Does Asus Manufacture in China?
Taiwan (Taipei, Luzhu, Nangang, Guishan), mainland China (Suzhou, Chongqing), Mexico (Ciudad Juárez), and the Czech Republic (Ostrava) all had manufacturing facilities of Asus. The Asus Hi-Tech Park in Suzhou has 540,000 square meters in size.
Asus, like many other companies, sources its products from China and other nations. However, this does not imply that it is a Chinese company.
As we all know, China is the only country with unique expertise, machines, and a large labor force, which is why companies choose to source their manufacturing from China.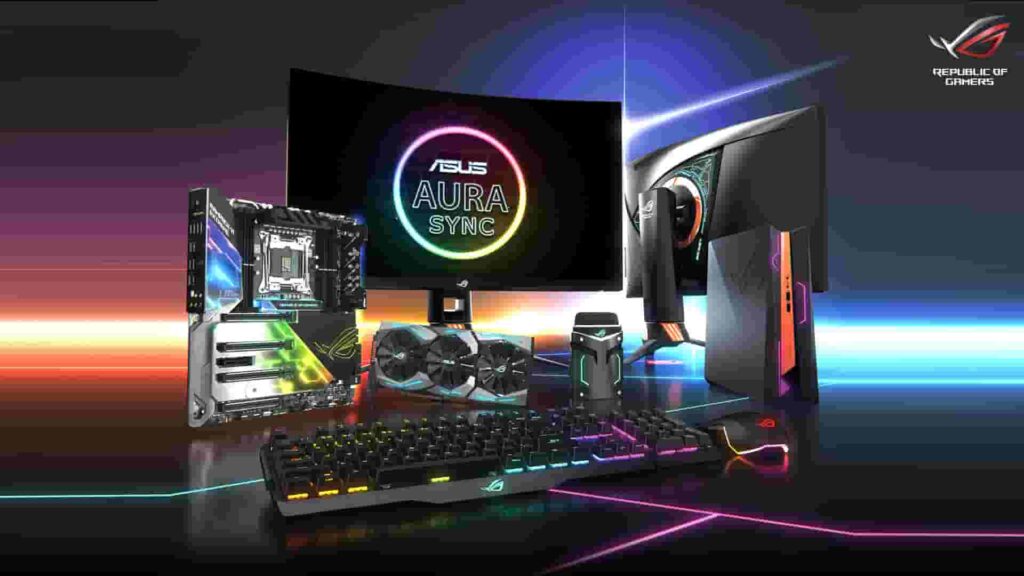 ASUS Brand promise
As we strive to become the world's most admired leading enterprise in the new digital era, ASUS Brand continues to deliver on our In Search of Incredible promise. In Search of Incredible, our 2011 campaign, exemplifies our Design Thinking – Begin with People concept. It goes beyond product design and development, sales and marketing, and exemplifies ASUS's commitment to improving people's lives via innovation.
Origin Of name Asus
The name ASUS is derived from the last four letters of Pegasus, the winged horse in Greek mythology who represents the inspiration for art and learning. ASUS embodies the regal and agile mythical creature's strength, creative spirit, and purity, soaring to new heights of quality and innovation with each product it introduces to the market.
The Asus wining Formula
ASUS, a technology-focused company with a global workforce of over 10,000 and one of the world's top R&D teams, is known for high-quality products and cutting-edge innovation. ASUS, as a forerunner in the new digital era, provides a comprehensive product portfolio to compete in the new millennium.
ASUS' primary mission, inspired by the diverse needs of consumers in all areas and stages of life, is to deliver truly innovative solutions that inspire consumers to strive for greater heights of productivity and fun. ASUS Brand has the distinction of claiming many world's firsts by leveraging its intimate understanding of today's digital home, digital office, and digital person—such as the introduction of the ground-breaking Eee PCTM, the inventive use of renewable materials like leather and bamboo in notebooks, and the incorporation of its proprietary power-saving Super Hybrid Engine technology into its Eee PCTM.
ASUS hopes to gain mindshare as well as market share by pioneering many new innovations, trends, and technologies that have had a genuine impact on the lives of its customers and the Earth at large.
What was Asus's first product?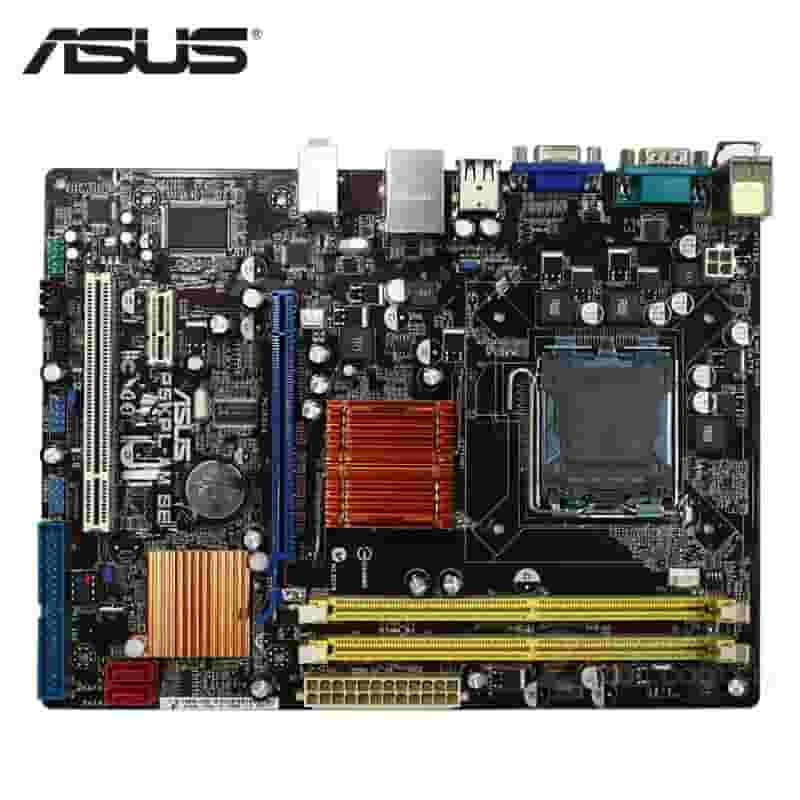 In 1989, The Cache386/33 and 486/25 motherboards, which were used in IBM and other companies, were released by ASUS Brand as their first product
Products containing ALR
The concept for the company that would eventually become ASUS arose during a conversation in a coffee shop in Taipei between a few ambitious engineers who shared a dream of creating a "small and beautiful company."
Was Asus successful at first?
ASUS, founded in 1989, is a multinational corporation known for producing the world's best motherboards as well as high-quality personal computers, monitors, graphics cards, routers, and other electronic devices.
technological solutions ASUS is currently designing and building next-generation smart technologies to deliver incredible results experiences that improve the lives of people all over the world
Within eight months, these engineers had developed the Cache 386/33 and ISA 486/25 personal computer motherboards, which were used in industry-leading products built by IBM and ALR. With the success of these early motherboards, Taiwan established itself as a global hub for high-quality IT products.
When did Asus first come out?
ASUS Brand is a multinational computer hardware and consumer electronics company headquartered in Taiwan that was founded in 1989.
T.H. Tung, Ted Hsu, Wayne Hsieh, and M.T. Liao founded Asus in Taipei in 1989, after previously working at Aceras computer engineers. Taiwan had yet to establish a dominant position in the computer hardware industry at the time. Intel Corporation would first supply new processors to more established companies such as IBM, with Taiwanese companies having to wait approximately six months after IBM received their engineering prototypes.
Who is the Chairman of Asus? Who is the Founder of Asus?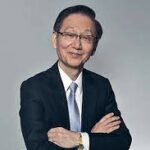 Jonney Shih
Jonney Shih has been the Chairman of ASUS since 1993, and he was also the Chief Executive Officer until 2007.
Mr. Shih, as Chairman, directs the company's vision, corporate culture, and innovation strategies. Under his leadership, ASUS Brand has grown into an internationally recognized technology leader, ranking first in global motherboard sales and third in consumer notebooks. ASUS has been named one of the World's Most Admired Companies by Fortune magazine for several years. According to Interbrand, ASUS has also been named the most valuable international brand from Taiwan for five years in a row since 2013.
Mr. Shih is well known for his passion and commitment to innovation, and his relentless pursuit of perfection has aided in the commercialization of a generation of consumer technology. In 2006, he oversaw the development of the revolutionary ASUS Eee PC, a high-quality, compact, low-cost device that ushered in the mobile computing era and ushered in a new category of PCs known as netbooks.4
Mr. Shih was instrumental in separating the ASUS Brand original design manufacturing (ODM) and original equipment manufacturing (OEM) businesses in 2008, a strategic decision that proved critical in developing global recognition for the ASUS brand. In 2014, he led the development and launch of ZenFone, ASUS' flagship smartphone series that combines refined aesthetics and functionality to provide consumers with empowering luxury. In just two years, ASUS rose to the top of the global smartphone market.
Mr. Shih has recently led ASUS to international acclaim with the introduction of ASUS Zenbo, the world's first home robot. Zenbo is the first step toward realizing his vision of enabling robotic computing in every home and transforming the ASUS Brand into a technology leader for the next industry paradigm shift.
Mr. Shih believes that people are a company's most valuable asset, and he attributes ASUS's success to its dedicated workforce and corporate culture. In order to inspire an ongoing commitment to innovation and quality, he launched the In Search of Incredible brand promise, which defines ASUS culture by encouraging all employees to strive for excellence in everything they do.
Who is the President of Asus? Who Owns Asus?
Jonathan Tsang
The ASUS Group's President is Jonathan Tsang. He was also Vice Chairman from 2008 to 2018.
Mr. Tsang has guided ASUS's international business strategies and corporate culture since joining the company in 1998. Prior to 2008, he was in charge of ASUS's global sales, marketing, product management, and customer service. In his various roles, he has contributed to the development of critical business principles in order to establish the highest standards for business practices and product quality, with the goal of winning the hearts of customers worldwide. ASUS Brand has expanded its international presence under his leadership, with hundreds of localized sales and service points around the world.
Mr. Tsang is enthusiastic about new technology, and he encourages employees to always design new products and services with the user in mind. He believes that developing core business competencies requires a strong corporate culture. Mr. Tsang collaborated with ASUS Chairman Jonney Shih to create the ASUS DNA, a set of guiding business principles. Humility, integrity, diligence, agility, and courage are identified as critical success factors in the DNA framework. This singular focus has aided the company's rise to the position of a leading global technology brand known for innovation, design, and quality.
Prior to joining ASUS, Mr. Tsang co-founded Unimax Computer, Taiwan's first software company to provide turnkey Unix-based solutions. He had the opportunity to learn multiple aspects of business and systems analysis across various industries while developing management information systems in his leadership role with Unimax. hope you got your answer for Who is the President of Asus? who owns asus?
Who is the CO-CEO of Asus?
S.Y. Hsu and Samson Hu
S.Y. Hsu manages technical strategy and R&D in collaboration with co-CEO Samson Hu. His vast technical knowledge is influencing a new generation of smart technology at ASUS.
Mr. Hsu joined ASUS in 1993 as Senior Manager of the Motherboard Business Unit before moving on to become Vice President of the Eee Systems Business Unit, Vice President of the NoteBook Business Unit, COO, and Vice President of the Personal Computer Business Unit.
Mr. Hsu led the motherboard R&D teams to numerous revolutionary breakthroughs that helped establish ASUS as an industry-leading and globally renowned motherboard brand. He also led the R&D team for the Eee PC project and the R&D team for the first ASUS Zenbook, which pushed the boundaries of beauty and performance with the world's thinnest, lightest, and most powerful notebook.
With the release of the ZenBook, a completely new category of laptops was born, which is now known as the ultrabook. Mr. Hsu's R&D teams have recently created cutting-edge solutions such as the ASUS Transformer, ZenWatch, and ASUS ScreenPad, which have revolutionized the notebook form factor while opening up new application possibilities.
Mr. Hsu is a strong advocate for sustainability, in addition to cultivating the ASUS Design Thinking philosophy and challenging his teams to overcome technical barriers in order to live up to the ASUS In Search of Incredible brand promise. He sees the competitiveness surrounding the development of sustainable technologies as a positive trend, and he has worked to ensure that stringent standards are adopted throughout the ASUS supply chain, beginning with raw material procurement.
Mr. Hsu has a bachelor's degree from the National Taiwan University of Science and Technology, an Executive MBA from Taiwan's National Chengchi University, and a joint EMBA from National Taiwan and Fudan University.
Samson Hu
Samson Hu is ASUS's product strategy and corporate operations director, working alongside co-CEO S.Y. Hsu. His operational expertise, exceptional business insights, and long-term strategic vision are paving the way for more efficient products and processes.
Mr. Hu began his ASUS career as an Assistant Vice President of the Motherboard ODM Business Unit before rising through the ranks to become VP of the Eee System Business Unit, VP of Tablet Business Unit, VP of Mobile Communication Products, and COO. He was VP of Global Customer Service and General Manager of the Personal Computer Business Unit prior to becoming co-CEO.
Mr. Hu assisted in the product planning and business operations of the revolutionary ASUS Eee PC, a netbook sensation that sparked the start of a global mobile computing era, in 2006. In 2011, he oversaw the development of the groundbreaking ASUS Transformer Pad, which launched an entirely new category of devices known as 2-in-1 PCs. Mr. Hu spearheaded a novel partnership with Google in 2012 to create the Nexus 7, which became a top-selling tablet around the world, building on the global recognition that followed the release of the Transformer Pad.
Mr. Hu combines extensive operational knowledge with business and market insights to efficiently deliver high-quality products and services that meet changing consumer demands. He has led the successful transformation of ASUS customer service teams in addition to helping to create some of the most innovative products ever developed by ASUS. This difficult project created new experiences for consumers all over the world, further strengthening the ASUS brand by fulfilling the mission of creating the most ubiquitous, intelligent, heartfelt, and joyful smart life for everyone.
Mr. Hu graduated from National Cheng Kung University with a bachelor's degree in electrical engineering, a master's degree in computer engineering from National Chiao Tung University, and an Executive MBA from National Chengchi University in Taiwan.
What is ASUS India's net worth?
ASUS India has a net worth of approximately $407.39 thousand.
While ASUS India's actual net worth is unknown, these are estimates.
What is ASUS net worth?
ASUS has an estimated net worth of $219.49 thousand, according to data estimates. While the actual net worth of ASUS is unknown.
Asus Manufacturing unit in India?
Asus will manufacture smartphones in Sri City, Andhra Pradesh. ASUS will begin manufacturing operations in India with the ZenFone 2 Laser, which will be followed shortly by the ZenFone Go in a strategic move to expand its presence in the country.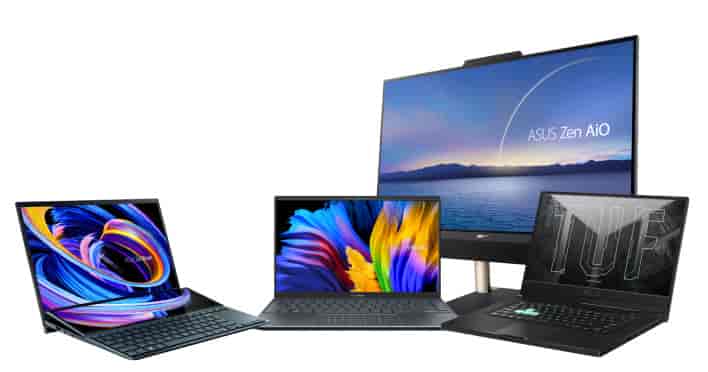 History Of ASUS
Asus was founded in 1989  in Taipei by T.H. Tung, Ted Hsu, Wayne Hsieh, and M.T. Liao, all of whom had previously worked as hardware engineers at Acer. Taiwan had yet to establish a dominant position in the computer-hardware industry at the time. Intel Corporation would first supply new processors to more established companies such as IBM, with Taiwanese companies having to wait approximately six months after IBM received their engineering prototypes. According to company history, Asus developed a motherboard prototype for use with an Intel 486, but it was unable to do so because it did not have access to the actual processor.
Asus released the first PhysX accelerator card in September 2005. With the TLW32001 model, Asus entered the LCD TV market in December 2005. Asus announced in January 2006 that it would collaborate with Lamborghini to develop the VX laptop series.
Asus, along with Samsung and Founder Technology, was confirmed as a manufacturer of the first Microsoft Origami models on March 9, 2006.  On August 8, 2006, Asus announced a partnership with Gigabyte Technology.  At COMPUTEX Taipei on June 5, 2007, Asus announced the launch of the Eee PC. On September 9, 2007, Asus announced the release of a BD-ROM/DVD writer PC drive, the BC-1205PT, indicating support for Blu-ray.  Following that, ASUS released a number of Blu-ray-based notebooks.\
Asus began a major restructuring of its operations in January 2008, separating into three independent companies: Asus (focused on applied first-party branded computers and electronics), Pegatron (focused on OEM manufacturing of motherboards and components), and Unihan Corporation (focused on non-PC manufacturing such as cases and molding). A highly criticized pension-plan restructuring effectively zeroed out the existing pension balances during the restructuring process. The company repaid all previous employee contributions.
The Open Handset Alliance announced on December 9, 2008, that Asus had joined the organization as one of 14 new members. "New members will either deploy compatible Android devices, contribute significant code to the Android Open Source Project, or support the ecosystem through products and services that will accelerate the availability of Android-based devices," according to the announcement.
Pegatron Corp. was spun off by Asus on June 1, 2010.
In October 2010, Asus and Garmin announced the end of their smartphone partnership due to Garmin's decision to exit the product category.
Over the previous two years, the two companies had produced six Garmin-ASUS branded smartphones.
In December 2010, Asus released the world's thinnest notebook, the Asus U36, with Intel processor voltage standard (not low voltage) Intel Core i3 or i5 processors and a 19-mm thickness.
Due to declining sales caused by consumers increasingly switching to tablets and Ultrabooks, Asus officially discontinued production of its Eee PC series in January 2013.
Also, Read