How to Login ACT Fibernet WiFi Router? Do you want to change the password for your ACT Fibernet WiFi network? If you answered yes, this article will show you how. ACT is a rising player in India's broadband internet sector. If you are one of the company's over 1.5 million customers, you may recall that they had a security scare a while back. People were apparently able to hack into ACT routers. In India, ACT corp and its provider fibernet are well-known internet service providers. It offers act fibernet plans with speeds of up to 100Mbps over fiber cable.
How to Login ACT Fibernet WiFi Router?
Total Time: 10 minutes
For Configuring the ACT WiFi Router
The first step is to connect to the router through a cable or wireless connection.
➼Because the ACT internet is connected by fiber cable, a tiny fiber ONt device is inserted before the router.
➼RJ45 wire should be connected from the ONT LAN port to the WiFi Router WAN port.
➼For the first time, connect a LAN cable from the WFi Router's LAN port to the computer's LAN port, or use the default WiFi SSID name and password stated on the Act router sticker.
➼Change TCP/IPv4 to DHCP mode in the computer's network settings.
10.0.0.1 login password
ACT Fibernet Router Default Login Settings

ACT internet uses a variety of router brands to determine the default login password and IP address for ACT fibernet routers.
Default TP-Link Archer C5 AC1200 Dual Band WiFi Router Settings
Login URL– tplinkwifi.net
ACT Wireless Password- act12345
2.4GHz SSID: ACTFIBERNET
5GHz SSID: ACTFIBERNET_5G
Login Password- act@123
Web interface for Login Router
Launch a web browser and navigate to http://192.168.o.l or tplinkwifi.net. Url for TP-link and use default IP as per the manufacturers listed above and displayed on router sticker
For the first time, use login credentials and a new login password.
After logging into Act Settings, configure the WAN and wifi settings.
Configure ACT's WAN Settings Password and username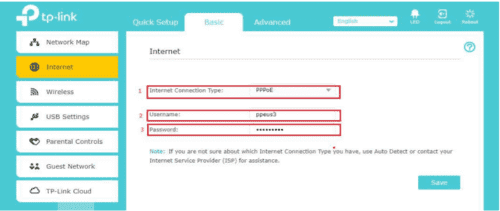 To configure your wifi router in PPPoE mode, you will need the PPPoE username and password provided by ACT. If you don't know your WAN settings for your internet connection, contact act fibernet customer care.
➼ Navigate to the Internet Options setting in the settings menu.
➼ Select the PPPoE Internet connection type.
➼ Username– act username
➼ Password– act password
➼ Save the settings and continue with the setups.
Modify the ACT WIFI SSID and Password

Because the ACT default wifi name and password are printed to the router, it is highly suggested that you alter the default wireless settings.
➼ Select Wireless- BASIC from the drop-down menu.
➼ Wireless Configuration
➼ Wireless 2.4GHz
➼ Change the Network Name (SSID) to your liking.
➼ Password– Enter a password for the 2.4 GHz band.
➼ Wireless 5GHz Enable Wireless Radio
➼ ACTFIBERNET-5G is the network's SSID (change wifi name for 5G)
➼ Set a new wifi password for the 5GHz band.
ACT Troubleshooting Internet access through fibernet
If you encounter any errors while accessing the router login IP address and the router settings page is not responding or taking too long to load, then follow the instructions below to resolve the login issue.
Supply:
Tools:
WIFI Router- TP-link, iBall, Tenda, Belkin, D-link,Etc
Materials: Software
Changes to be Made Following Configuration
If the Wi-Fi password is changed, we must update the password on all devices in order to connect to the Internet.
PC Changes –
Windows 7: Click on the Windows button, then on Control Panel, then on Network and Internet, and finally on Network and Internet.Centre for Collaboration. –
On the left side of the screen, in the Tasks pane, select Manage wireless networks.
Right-click the router's name, choose Remove network and then click OK.
Click on the Network icon (located in the right bottom corner, close to the system clock), then on the Router name, and then input the new Wi-Fi password. and Join.
Default settings for various ACT Routers may be found below.
| | | | |
| --- | --- | --- | --- |
| Router Name | IP Address | Username | Password |
| Cisco or Linksys | 192.168.1.1 | admin | admin |
| D-Link | 192.168.0.1 | admin | – |
| TP-Link | 192.168.o.1 | admin | admin |
| Net gear | 192.168.1.1 | admin | password |
| Belkin | 192.168.2.1 | Click on Login in Home | – |
| Tenda | 192.168.0.l | admin | admin |
| i-Ball Baton | 192.168.1.l | admin | admin |
| Digisol | 192.168.2.1 | admin | 1234 or admin |
| Asus | 192.168.1.1 | admin | admin |
Also, Read
How To Change Airtel WIFI Password?
The IP address for the ACT Fibernet Login is not working?
If the default login IP for your ACT internet connection routers is not working, you may resolve the problem by following the instructions below.
➼ Check that the login IP address stated on the sticker has not previously been altered by an ACT engineer during the installation of an internet connection.
➼ Check that your PC/LAN Laptop's Network settings are in DHCP mode.
➼ Examine the typing error while accessing the IP address. Use http://192.168.0.1 rather than http//:192.1680.1 or any other misspelling.
➼ If you are still unable to log in to your ACT router, you may do a factory reset or call the ACT support hotline.
How to Perform a Factory Reset on an ACT Router?
If you forget your login username and password after updating the default settings, you may use the reset option to restore the router settings. If you are experiencing problems with wifi connectivity, doing a reset will also resolve many performances or wifi connect-disconnect difficulties.
➼ Next to the Ethernet ports, look for a little reset button.
➼ Hold down the reset button for 10-15 seconds and then release it when the router's led lights up.
➼ This procedure may take up to 2-3 minutes, so be patient while the router reboots and returns to its normal settings.
➼ Log in again using the default settings.
Conclusion
Once inside, they could steal your personal information. Although the problem has been resolved, you may want to learn How to Login ACT Fibernet WiFi Router to protect yourself and your family If you are an ACT fibernet subscriber with an ACT internet plan and are unsure how to login to the Act router installed for WiFi internet with your connection, this guide will assist you in setting up the ACT Router in a few simple steps. ACT internet uses a variety of WiFi router brands, including TP-link, iBall, Tenda, Belkin, D-link, and many others, depending on the internet plan speed and customer requirements.
Aside from the ACT Wifi router, you are allowed to utilize your own router with your ACT internet connection with the assistance of the ACT corp support staff. You may also log in to your router if you purchased it yourself and wish to set it up with ACT fibernet using this ACT configuration handbook.
If you want any help then please put your query in the comment section below. I would love to help you.