If you're thinking about What is T-Mobile Edge on your phone's network bar, here is everything you'll need to know.
EDGE (Enhanced Data Rates for GSM Evolution) is a GSM technology upgrade that increases speed and latency.
GSM, or Global System for Mobile Communications, is the world's most widely used cellular technology. It is used by both AT&T and T-Mobile.
What is T-Mobile Edge?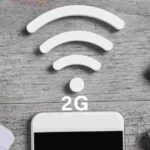 T Mobile Edge – EDGE is an acronym that stands for Enhanced Data for Global Evolution. It is essentially a technology. The "2G network," or the second generation of wireless data transport modules, is what it is called.
If you see EDGE on your T-Mobile phone and are unsure what it means, it implies your phone is now connected to a 2G network and data is being transmitted across that network.
T-Mobile is a large network that provides several benefits to its users, including affordable pricing and the fastest cellular speeds.
The firm has attracted an increasing number of consumers who are interested in its services throughout the years. T-Mobile provides strong coverage in the United States and is frequently a popular choice for consumers.
This service provider works hard to deliver the finest service possible to its consumers. As a result, they provide several network types with coverage ranging from 2G to 4G.
Stay tuned because you will soon be able to access the 5G network as well. We don't know when it will happen, but T-Mobile is working on it.
What is the T-Mobile EDGE service?
T Mobile EDGE is simply a 2G network, which is obsolete and ineffective. Unless you are in a rural region with just a 2G network, you should not see EDGE on your cell phone under typical conditions. EDGE is an acronym that stands for "Enhanced Data Rates for GSM Evolution."
Why does my phone say EDGE instead of LTE?
EDGE is sometimes referred to as a 2G network or the second generation of wireless data transmission modules. As a result, seeing EDGE on your T-Mobile phone indicates that it is now linked to the 2G network. It also indicates that data is being sent over the same network.
Having said that, even if you have the 4G LTE package, your T-Mobile phone may still show EDGE on the network bar.
This adds to the confusion for those who use the 4G LTE package. Because they have no understanding of why the EDGE symbol appears on their phones.
There is, however, a simple explanation for all of this. The majority of smartphones we use are built in such a manner that they can function across many technologies at the same time.
This implies that a single smartphone may connect to many networks at the same time. As a result, if your phone is unable to connect to the 4G LTE network or the signal for the location is too weak, it will automatically connect to the 3G or 2G EDGE networks. This occurs as a precautionary step to improve connection.
What to do if your mobile phone is Stuck on EDGE?
If you travel a lot, it is unlikely that you will only pass through 2G sites. As a result, there may be an issue with your device that has to be resolved.
Your phone may be stuck on EDGE because your current house or location lacks adequate signal strength; but, if you relocate to a new area, it will operate correctly. When the signal quality improves, T-Mobile will switch you to the quickest available network.
A software setting might possibly be at blame for the problem. Many mobile devices offer these features, which allow you to switch to a lower-bandwidth connection, such as EDGE or 2G, to save battery. Examine your phone's settings.
It generally displays when your battery saver is on. Turn off your battery saver to guarantee that your gadget runs smoothly. If this does not happen automatically for you, there might be a problem with your mobile device or the connection. Some basic troubleshooting procedures may assist you in reconnecting to your network.
Why is my T-Mobile Connection so bad?
This problem has multiple root causes. T-Mobile service may be poor or non-existent. If you experience this, you can use any of the troubleshooting signals and no service problem remedies listed below.
The first option is to restart your device. Check the signal bars and alter the Wi-Fi calling choices to Cellular preferred or Cellular Only. This ensures that Wi-Fi calling does not interfere with any other services.
Why does my service say T-Mobile Edge?
T-Mobile phones support EDGE, which can achieve speeds of up to 384Kbps. This was the maximum data network speed of the first iPhone. It is now with a fresh signal, which will most likely boost the speeds.
How do I refresh my T-Mobile Network?
There are several methods for refreshing your T-Mobile Network. The simplest and most useful method is to go to the Settings menu, search under Backup and reset, and then Reset Network Settings under the Reset Tab.
Why is my T-Mobile LTE not working?
You may resolve T-Mobile LTE difficulties by removing and resetting your SIM card, switching airplane mode ON/OFF, or rebooting your device.
The material on this page is intended to help you understand T-Edge Mobile's and current T-Mobile EDGE trends.
We've also included some valuable advice on how to resolve some of the issues that come with it.
How Can I be Using EDGE When I Have a 4G LTE Plan?
T-Mobile, like every other cellular network, prioritizes connection and coverage over speed since being connected to the fastest network is more vital.
If you are in an area where the signal strength for 5G or 4G is very poor or non-existent, T-Mobile will connect you to a slower but wider coverage network, such as 3G or EDGE.
However, the implications can only be noticed in internet speeds because using the internet requires more bandwidth than calls.
T-Mobile will reconnect you to your original network as soon as the signal strength reaches acceptable levels, so being on EDGE is generally just momentary.
If you are locked in the EDGE network and cannot connect to their high-speed 4G or 5G networks, it indicates that there is a problem with either your phone or the network.
This problem might be caused by bugs in the system or your phone, but it is simple to resolve.
Also, Read
T-Mobile Keeps Stopping On Android And iPhone-Here is The Fix
T-Mobile Edge: Everything You Need to Know 2022
What is T-Mobile Edge? Why is T-Mobile EDGE not working properly?- 5 Ways To Make It Work
Turn on and off the Airplane mode.

Minor faults can occasionally cause T-EDGE Mobile's Network to fail. To tackle the problem, you must also take some clear steps.
When your phone's mobile data is causing you problems, it's always a good idea to discover out what's causing it to act this way.
One of these approaches is to toggle between aircraft and normal modes. Drag the notifications bar down and touch the airplane mode symbol. Allow some time and then press the symbol again.
However, pathways may change based on the phone you're using and the version of Android you're running.
If you can't locate the airplane mode in the notification bar, go to Settings>Wireless & Networks>Airplane Mode and ultimately turn it off and on

Reboot your phone.

In today's fast-paced world, most individuals never put their phones down or turn them off. This can result in a few things that plainly alter how the phone functions.
If you are having problems with your phone, restarting it is one of the finest solutions. It is also critical to ensure that your phone receives pauses between operations.
Whether the previous procedure did not work for you, restart the phone to check if the problem is addressed.

Select the appropriate network mode.

Another effective way to resolve this issue is to ensure that the phone is set to access the appropriate network mode.
You have at least three network types to choose from, depending on your provider and smartphone model: 2G, 3G, and 4G networks.
You may enable any of the three depending on where you reside and how strong the network is. The best method is to use auto-set mode.

Remove and reposition your SIM card.

If none of the previous techniques seem to work for you, you may remove the SIM card and re-adjust it.
The SIM Card might be the source of the problem. The SIM card may be readily ejected and carefully repositioned in the tray. However, be extremely cautious when inserting the SIM card into the smartphone.

Reset Network Configuration

Finally, you may need to completely reset the Network Settings. If you've exhausted all of the previous options, the best thing to do is to take some time to reset the Network settings.
Here are the actions to take in this situation:

Settings>Reset>Backup and Reset
Reset Network Settings

It is important to remember that this method will wipe all network settings, including linked devices, Bluetooth devices, Wi-Fi network passwords, and so on.
Before resetting, you must enter and confirm the pin.
T-Mobile puts Edge into their 5G strategy.
T-Mobile US is now pursuing a different approach with its systems. This is what allows the firm to compete effectively with its local competitors.
While AT&T and Verizon have already included edge into their 5G network configurations, T-Mobile has lagged behind.
They have issued a statement alleging that they have not discussed cloud computing or edge computing extensively.
They disclosed that they were occupied with determining the best answer for the consumers' individual demands.
T-Mobile Edge Path differs significantly from Verizon and AT&T. The firm shifted its emphasis, and both have pushed and signed collaborations with several hyper scalers for private and public edge networks on the 5G network.
Verizon has a more comprehensive strategy than Microsoft Azure, Google Cloud, IBM, and Amazon Web Services.
The majority of their executives also stated this approach during the Investor's conference in 2021. The corporation recognizes that it does not need to seek fresh money from undeveloped services.
As a result, they are focusing on near-term growth in established categories. However, private networks, Massive IoT, 5G use cases, and Mobile EDGE computing were not included in their revenue forecasts.
Its CEO argues that its 5G network offers a foundation for growth, and the firm is focused on assisting its commercial and public sector customers in recognizing the value.
Another essential point to notice is that T-Mobile will quickly share genuine business use cases with other organizations after establishing and expanding demand.
For the time being, they are collaborating with businesses to find the most advantageous approach for their operations.
Conclusion
We can sum it up now that we know What is T-Mobile Edge. After enabling and removing Airplane mode on your iPhone, ensure that you can access the mobile hotspot. 
This page should hopefully clear up any misconceptions regarding what T-Mobile EDGE is and how it works, as well as provide some guidance on what to do if your phone is stuck at the EDGE indicator. If nothing works and you want further assistance, simply call the T-mobile customer support center.
If your iPhone's hotspot isn't working properly, restart it and try again.
If you're still having issues with your T-Mobile connection after going through all of these troubleshooting steps, consider configuring a new APN.
Hope that is clear to you What is T-Mobile Edge?