What is Etsy? Who Owns Etsy? How Was Etsy Developed? Etsy: Everything You Need to Know About Etsy. We frequently use a company's products but have no idea where they were developed, just as few people have any idea where Etsy began. You're all aware of why, and in this case, customers are learning about the product as well as the brand's history.
Etsy is an online marketplace that brings buyers and sellers together. It's mostly used to sell vintage items, handcrafted items, art, and crafts.
What Is Etsy?
Etsy is an online marketplace where sellers and buyers can connect. Etsy sellers typically sell a wide range of handcrafted or vintage items.
Etsy sells the following items:
⦾Arts
⦾Crafts and supplies for crafts
⦾Jewelry
⦾Items made of paper
⦾Housewares
⦾Foods made by artisans
⦾Cosmetics made in small batches
⦾Personal care items made by hand
⦾Accessories and clothing
Many artists sell art prints, stationery designs, planners, and other printable documents that can be downloaded digitally.
To be considered vintage, items must be at least 20 years old.
Costumes, clothing, accessories, jewelry, photos, housewares, games, books, and toys are among the vintage items sold on Etsy.
How does Etsy work?
On Etsy, selling is simple. However, creating searchable and appealing listings, as well as providing good customer service, necessitates consistent effort and attention on the part of the seller.
Plan: If you're a crafty person thinking about selling on Etsy, you've probably already thought about what you'd like to sell. If you're not sure, take a look at Etsy to see what's being sold. To make marketing and organization easier, start with a single type of item. As your Etsy shop grows, so will your offerings.
Register: Choose a username for your Etsy account. Choose a profile picture, write a bio, and complete the rest of the setup fields. Read all of the policies and terms of service.
Open: To open a shop, go to Sell on Etsy (located to the right of the search bar on any Etsy page) after you've created an Etsy profile. Choose a language, a country, a currency, and a store name. You'll need a professional user photo or logo, as well as a shop banner, to attract customers.
Research: Because the majority of Etsy buyers use search to find stores and listings, you'll need to follow SEO best practices to appear in search results. Keywords should be used in your store description, bio, listing titles, tags, and product descriptions. Take the time to look into similar products so you can determine which keywords to target. You should also look at price points for similar listings to help you decide how much to charge for your items.
Stock: Now that your store is up and running, it's time to start creating listings. Include high-resolution images. Make use of your research to create searchable listings with appealing descriptions. Set prices to cover the cost of supplies, as well as your time, as well as the costs of listing and shipping.
Sell: Keep an eye on your account to see how much traffic you're getting. To increase sales, you may need to revise your listings with new keywords or photos if customers aren't finding your products. To drive traffic to your listings, you might want to consider running ads for specific keywords.
Ship: Etsy buyers can leave feedback on you as a seller as well as the product's quality. Provide professional customer service, which includes information about how quickly the item is shipped and a way for the customer to contact you if there is a problem, for the best ratings.
How Much Does Selling on Etsy Cost?
There is no charge to open an Etsy shop. Sellers are instead charged fees for listing and selling their items.
Sellers must pay a $0.20 listing fee per item, as well as a 5% transaction fee if the item sells. This is 5% of the item's listing price plus any shipping, personalization, or gift-wrapping fees you add when you buy it.
The transaction fee is not applied to sales tax, GST (Goods and Services Tax), or HST (Harmonized Sales Tax) if you are selling from the United States or Canada (Harmonized Sales Tax). If you're selling from somewhere other than the United States or Canada, sales tax should be included in the item's price and will be factored into the 5% transaction fee.
You can also choose to pay for additional services, such as:
Etsy Payments: has a processing fee that varies depending on your bank's location.
Etsy Ads: Pay-per-click ads on Etsy are automatically placed based on your daily ad budget and an "auction price" determined by the number of listings that match the same search criteria.
Shipping fees: Etsy offers the option of purchasing shipping labels; fees vary depending on the carrier and add-ons (like tracking and insurance)
Currency conversion: Only if your listings are in a different currency than your payment account will you be charged for currency conversion.
Why is Etsy so popular?
By focusing on a niche market, leveraging network effects, and prioritizing technological investments to win on ease of use, Etsy has become the market leader in handcrafted and vintage goods. Etsy is a publicly-traded e-commerce platform that connects buyers and sellers of handcrafted and vintage items.
What is unique about Etsy?
Consumer products are not standardized on this online marketplace, as they are on other popular sites such as eBay and Amazon. Etsy, which focuses on handmade or vintage items as well as one-of-a-kind factory items, provides skilled people with an ideal platform to showcase their creativity while also making money.
What does Etsy stand for?
According to Kalin, he named the website Etsy because he enjoys shopping "I wanted a nonsense word because I wanted to start from scratch with the brand. I was writing down what I was hearing while watching Fellini's 8 ½. You use the word etsi a lot in Italian. It means "oh, yes" (the correct pronunciation is "eh, si"). It also means 'what if' in Latin and French." Etsy is a Greek word that means "just because."
What makes the most money on Etsy?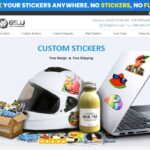 The top-selling items on Etsy can be summed up.
⦾Crafts & Materials
⦾Items made by hand
⦾Jewelry
⦾Items for a Wedding
⦾Accessories
⦾Party supplies and paper
⦾Clothing
⦾Objects from the past
⦾Home & Lifestyle
⦾Collectibles & Art
With the most sales, Etsy's Craft & Supplies category is the most popular. You can choose from craft supplies, miniatures, jewelry-making tools, beads, and much more.
The most popular items in this category on Etsy are:
⦾Stickers-
CustomSticker is a fast-growing and professional sticker-making supplier. 10+ types of stickers can be produced, such as die-cut stickers, kiss-cut stickers, holographic stickers, bumper stickers, etc. There is no minimum order requirement with free air shipping. Moreover, they offer a user-friendly online design system to design the stickers by yourself, which takes 1 minute to design and finish the order online possible. Any quantity, size, or type of stickers you want to purchase can be achieved on Customsticker.com.
⦾Antique Charms & Pendants
⦾Beads, Hooks, and Claws
What Etsy shops make the most money?
Top Etsy Sellers
1)Planner Kate
2)Bead Boat
3)ModParty 
4)Yakutum
5)Nicole de Bruin Charms 
6)CaitlynMinimalist
7)Cl Beads
8)PeggySueAlso Leather
9)Yadanabeads
10)Yummy Treasures
Is it safe to buy on Etsy?
Yes! Etsy Payments (Etsy's payment system) is completely secure. In a nutshell, Etsy keeps records of Etsy Payments transactions and does not provide any secure data to sellers.
Is Etsy worth using?
You can make your own decision, as Etsy is constantly improving to be a better platform for both sellers and buyers. Still rushing toward the world's most popular marketplace. If you have a unique product or service to offer and want to create a brand around it. Etsy is well worth your time and effort.
Are Etsy stores profitable?
Etsy isn't a quick money scheme. 65 percent of sellers make less than $100 per year. While this is acceptable for individuals who regard it as a pastime, if you want to make a lot of money, you'll need to cultivate an entrepreneurial mindset.
Who Owns Etsy?
Etsy is owned by Etsy, Inc. Since its inception in 2005, it has always been this way. To date, no other firm has purchased Etsy, and it continues to operate well without the help of any parent companies.
Who Are The Founders Of Etsy?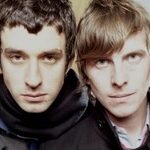 Robert Kalin, Chris Maguire, Haim Schoppik, Jared Tarbell Are The Founders Of Etsy
Who Is the CEO of Etsy?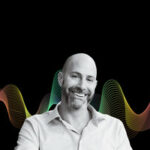 Etsy's Chief Executive Officer, Josh Silverman, is heading the company as it develops a platform that supports creative entrepreneurs all over the world. He's also on the Etsy board of directors.
Where is the Headquarters of Etsy?
The headquarters of Etsy is in Brooklyn, New York
The company's headquarters are located at 55 Washington Street Suite 512. Brooklyn is the name of the neighborhood, while New York, USA is the name of the state.
Where do Etsy products come from?
Etsy is a fantastic marketplace for handcrafted and one-of-a-kind items. I enjoy buying on the site because it makes it so simple to support local companies and individual artists. Unfortunately, factories and made-in-China resellers have inundated Etsy, making it difficult to identify genuine handcrafted items.
What is the net worth of Etsy in 2022?
Etsy's net worth is $18.87 billion as of January 21, 2022.
SWOT Analysis of Etsy
What are Etsy's strengths?
Customer Satisfaction at an All-Time High
Cash Flow is Strong
The dealer community is robust.
Suppliers You Can Trust
What are Etsy's Weaknesses?
Structure that is discrete
Funding for the Technology Sector to be Increased
Development and Research
What are Etsy's Opportunities?
Inflation rates are low.
New marketplaces have emerged.
As a result of globalisation.
What are Etsy's Threats?
It's not always possible to find one-of-a-kind items.
Unpredictable Exchange Rates
Environment of Competition
How Was Etsy Developed? History Of Etsy

Etsy began as a platform for creatives and artists to sell their work online. So the story begins with Robert Kalin, Haim Schoppik, and Chris Maguire, three entrepreneurs, and friends who established Etsy on June 18th, 2005.
Robert Kalin, an amateur furniture maker at the time, was inspired to create Etsy because he was having trouble selling his handcrafted furniture online. He was fortunate to have two friends, Haim Schoppik and Chris Maguire, who were eager to assist him and help him launch an internet store.
Robert came up with the concept of a group of vendors generating greater interest from potential purchasers than individuals selling handmade things on their own. Naturally, vendors were ecstatic with the prospect, and store managers referred to the Kalin concept as a means of assisting them in becoming "the protagonists of their own lives."
The three created the first version of Etsy in two and a half months in 2005, and the website was officially launched in New York City the same year, initially for a group of creatives and artists to sell their wares. They built a platform in one of their Brooklyn apartments, which also served as the company's early headquarters.
The site's traffic exploded in Etsy's first year as the founders added additional tools to help sellers achieve exposure regularly. They quickly established a cool-hipster persona on their website, boosting its appeal even further.
By 2007, Etsy had grown to approximately 450,000 registered vendors, with yearly sales of $26 million. Etsy had grown so swiftly since its inception in 2005 that venture capitalist Jim Breyer spearheaded a $27 million investment in the company.
In addition, the firm received nearly $3 million in venture capital funding.

Etsy saw several upheavals between 2008 and 2012. Chris Maguire and Haim Schoppik, for example, both left the organization.
After hiring Chad Dickerson, a former Senior Director of Product at Yahoo, as Etsy's new Chief Technology Officer, Rob Kalin stepped away from the company's day-to-day operations.
Dickerson began to expand Etsy's engineering team, signaling the start of a pivotal period for the company. Etsy's first firm, Adtuitive, a contextually driven ad platform that partnered with publishers to give retailers with marketing solutions, was bought shortly after.
Chad Dickerson succeeded Rob Kalin as CEO of the company after three years of strong leadership as CTO.
Etsy raised $40 million in Series F capital in 2012, which they used to grow into new international markets such as France, Germany, and Australia. Etsy also bought Trunkt, an online wholesale platform for handcrafted goods, this year.

In 2013, Etsy took a step forward in its expansion by acquiring Lascaux Co., a firm that created social networking apps for mobile devices.
This year also saw a significant movement in the company's corporate philosophy, with the decision to allow vendors to sell both produced and handmade items. Etsy was also hoping to give low-income entrepreneurs a leg up by taking this strategic step.
So, even after expanding beyond handcrafted items, Etsy's platform was still being used, particularly by low-income, entrepreneurial-minded people who wanted to take control of their lives and finances by launching a business and reaching clients they might not have met otherwise.
Participants in the program were allowed to use Etsy's website to sell their products under the supervision of an instructor before creating their own Etsy stores.
The company's sales increased from $895 million to $1.34 billion in that year.
Etsy stayed firmly anchored in Brooklyn over the years, where so many independent, creative enterprises thrived. They wanted to influence and be impacted by the diverse businesses here, from media to fashion to a rising manufacturing revival, according to Dickerson.
Etsy hired Mike Grishaver, a former Pandora executive, as senior vice president of product in 2014. Grishaver assisted Pandora in developing its mobile user experience while working with the music streaming service.
As a result, he was hired by Etsy to strengthen the company's mobile presence, which was growing in popularity as customers began to shop on their phones.
Etsy also acquired two more businesses this year: Grand St., a creative technology marketplace, and A Little Market, a French online marketplace.
That year, the company's total sales were $1.93 billion.

Etsy announced the launch of a new initiative called Etsy Manufacturing in 2015. The service would connect sellers with pre-approved manufacturers to aid them in sourcing manufacturing and receiving additional support.
The company had 1.5 million active sellers and 22.6 million active buyers by this year.

Etsy will launch its global brand marketing campaign, Difference Makes Us, next year.
The Etsy market highlighted people's unique interests and expressions with this campaign, allowing customers to find goods that they couldn't find anywhere else. As a result, they honor the differences that distinguish us all. However, this marketing effort also highlighted Etsy's enormous success and the reality that it has expanded from a little American business to a global force.
"Difference makes us" was created by the worldwide agency Office of Baby for Etsy and consists of a series of animated GIFs and video commercials that have been shared all over the internet, including YouTube, Facebook, and Instagram.
Etsy's marketing director, Andre Rickerby, told AdWeek that the company has been waiting eleven years for the campaign to begin, and now is the time to celebrate their global presence and emphasize the brand's principles and strength.
On the other side, numerous media outlets, particularly in that year, said that Etsy had lost its allure and legitimacy as a result of its rapid development. In reality, it was widely considered that the campaign was started not to honor excellence, but to repair the tarnished image of the company.
A year ago, The New York Times ran an article claiming that Alicia Shaffer's success as the owner of the Three Bird Nest store highlighted all of the online store's flaws. At the time, the New York Times was covering the tale of an entrepreneur who had lost her job and decided to create an Etsy store to sell knitwear clothing and accessories.
Entrepreneur Shaffer's business expanded to the point that she was earning an amazing $70,000 per month, which drew journalists thirsty for stories about achieving the American dream.
Articles praising the entrepreneur's success, on the other hand, have provoked a lot of online criticism and claims that she has no possibility of knitting her products and instead mass-produces and imports them from China or other similar markets.
One issue with Etsy was that it increased in prominence over time and became its machine. As a result, many customers and sellers who were first drawn to the website because of its edgy, underground vibe were dissatisfied with the company's apparent direction.
Another issue was that in 2013, Etsy's then-CEO Chad Dickerson overturned a previous prohibition prohibiting merchants from outsourcing production of their goods, and by 2015, over 5,000 incidents of Etsy sellers outsourcing manufacturing of goods had already been documented.
The new production regulations, according to critics, will allow a flood of poorly-made, mass-produced jewelry, and other items to be sold on the site instead of meticulously designed, quality-made, artisan goods.
Unfortunately, conversations concerning where things come from on Etsy are not something the company's founders are interested in hearing about. And this is mostly due to its assertion that everything sold is crafted by hand and with soul, and that this is what sets it apart from eBay or any other online shopping behemoth.
Etsy, on the other hand, has grown in size and, predictably, has become more eBay-like.
Etsy needs to persuade customers that they are the same, just a bit bigger platform than they were when they were formed, despite denials that they have become a mass trader of poor, factory-produced goods. We mean massive when we say "slightly bigger."
Etsy has grown from a dreamy niche marketplace for crafters to a firm with 1.7 million active vendors and 28.6 million active shoppers in 2016. Indeed, Etsy has grown to $196 million in revenue after selling $1.93 billion in merchandise the previous year.
But, exactly because of this bulk, consumers and sellers who sell handicrafts on Etsy are understandably concerned that the platform has strayed far from its original values.
The platform's founder, three designers from Brooklyn, set out to build a collection that was the polar opposite of mass, soulless, and non-organic production, focusing on distinctive handicrafts and connecting creative makers with an audience hungry for unique products.

Josh Silverman was named Etsy's new CEO in 2017 and has held the role ever then.
Silverman has over two decades of expertise leading teams that have grown consumer technology companies and scaled worldwide marketplaces. He previously worked with American Express as President of Consumer Products and Services, Skype as CEO, shopping.com as CEO, and eBay in different leadership roles.
In 2019, he announced Etsy's plans to reward sellers who include the cost of shipping in the overall price of their product priority placement in the United States search results.
The "free" shipment, on the other hand, was disliked by both the seller and the buyers. Buyers didn't mind paying for the delivery as long as the quality and variety of unique, handcrafted things remained on Etsy, and sellers, on the other hand, didn't appreciate the thought of being forced to follow what enormous corporate behemoths could afford.
When Etsy unveiled additional improvements to its advertising approach in 2020, it took another controversial turn. Etsy unveiled a new "Offsite Ads" model with the new changes. Shortly after a customer clicks on one of the online adverts for some products and purchases from that shop within 30 days, the seller was required to pay an advertising fee.
In addition to this issue, Etsy enrolled all of its sellers in the Offsite Ads program automatically, making it an "opt-out" service rather than a choice "opt-in" service.
Company Name
Etsy, Inc.
Industry
E-commerce
Founded
June 18, 2005; 16 years ago
Founders
Robert Kalin
Chris Maguire
Haim Schoppik
Jared Tarbell
Headquarters
Brooklyn, New York, U.S.
Key people
Josh Silverman (CEO)
Website
etsy.com
Conclusion
Etsy, Inc. is an e-commerce site that sells handmade or vintage goods as well as craft materials. Etsy had over 60 million products in its marketplace as of December 31, 2018. The handmade and antique items marketplace brought together 2.1 million merchants and 39.4 million shoppers.
So, after reading the foregoing, I hope etsy.com is no longer a source of concern for you. In a nutshell, it is a corporation based in the United States. Have you seen our most recent article, Who Owns Target Corporation?
If you have any further queries, please leave them in the comments section and we will gladly address them.