The Iqoo 3 is a great value-flagship phone, but it doesn't really stand out as a first-time attempt. Aside from the chipset, there isn't much else that distinguishes the phone in a segment where every brand is attempting to outperform the competitors.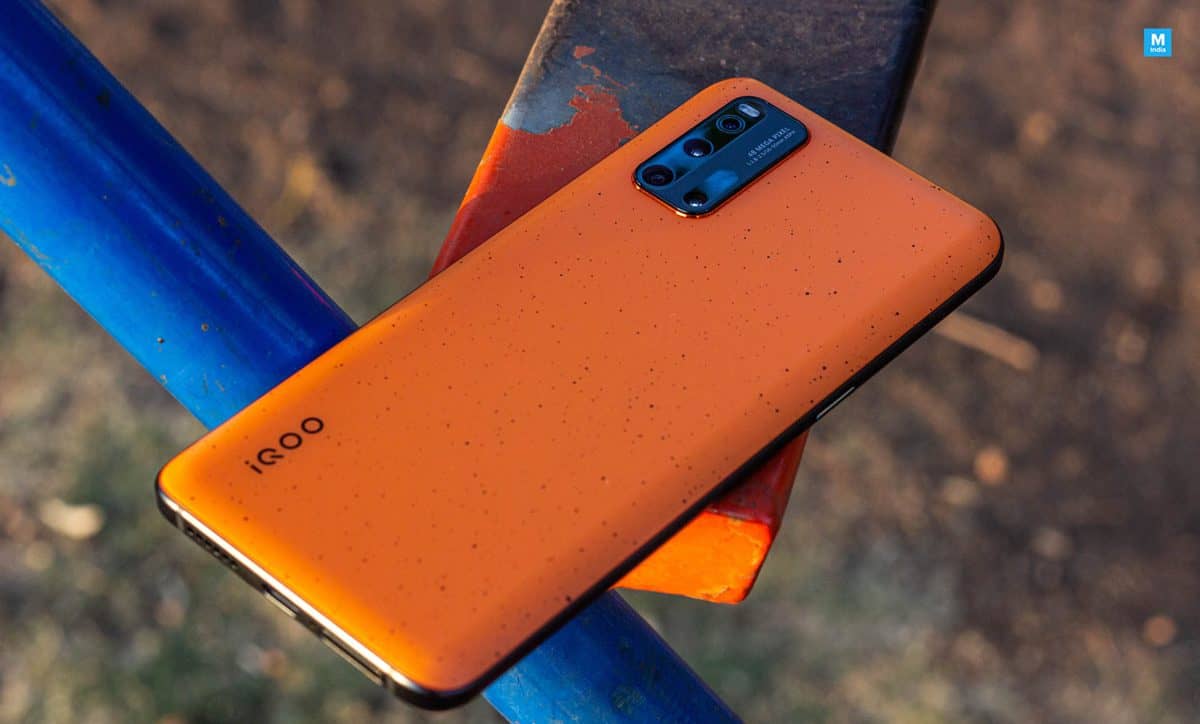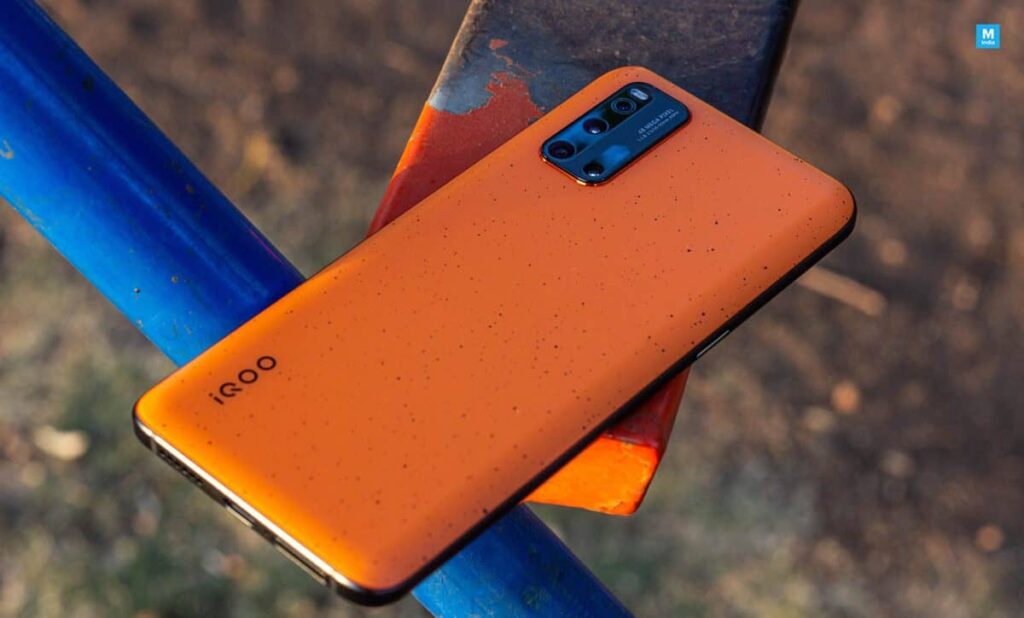 Sub-brands are the flavour of the season, and Chinese conglomerate BBK has launched yet another. The Iqoo 3 5G joins the ranks of the first Snapdragon 865-equipped phones, following the Realme X50 Pro. A little more than a week after the Samsung Galaxy S20 was released, we now have another brand that offers the majority of the hardware for less than half the price.
We spent a few days testing the latest low-cost flagship, and here's our review of the Iqoo 3.
Pros
Outstanding Performance
Display that is both bright and accurate in terms of color
In favorable lighting, a decent camera
Charges in record time
Shoulder buttons for video games
Cons
There is no consistency across all cameras.
Lackluster software
60Hz refresh rate
Camera performance in low light is poor.
Iqoo 3 specifications
model name
Iqoo 3
Display
6.44-inch
E3 Super AMOLED
Full HD+
20:9 ratio
HDR10+

Processor
Qualcomm Snapdragon 865
RAM
8GB/12GB LPDDR5
Storage
128GB/256GB UFS 3.1
MicroSD
No
Battery
4,440mAh
55W charging
Cameras
Rear:
48MP primary camera
13MP telephoto lens
13MP 120-degree wide-angle lens
2MP portrait lens
Front:
16MP
Connectivity
4G LTE support
5G (sub-6GHz, DSS, TDD/FDD, SA and NSA, no mmWave)
Operating System
IQOO UI
Android 10
Security
In-display fingerprint sensor
Face unlock
Iqoo 3 design
The design of the Iqoo 3 is as unobtrusive as it gets. The phone draws inspiration from OnePlus, Oppo, and a dash of Huawei to produce a mix that doesn't stand out in any way. The design is unremarkable at best, although there are a few notable additions. For example, the brightly coloured power key sticks out to break up the monotony of the design.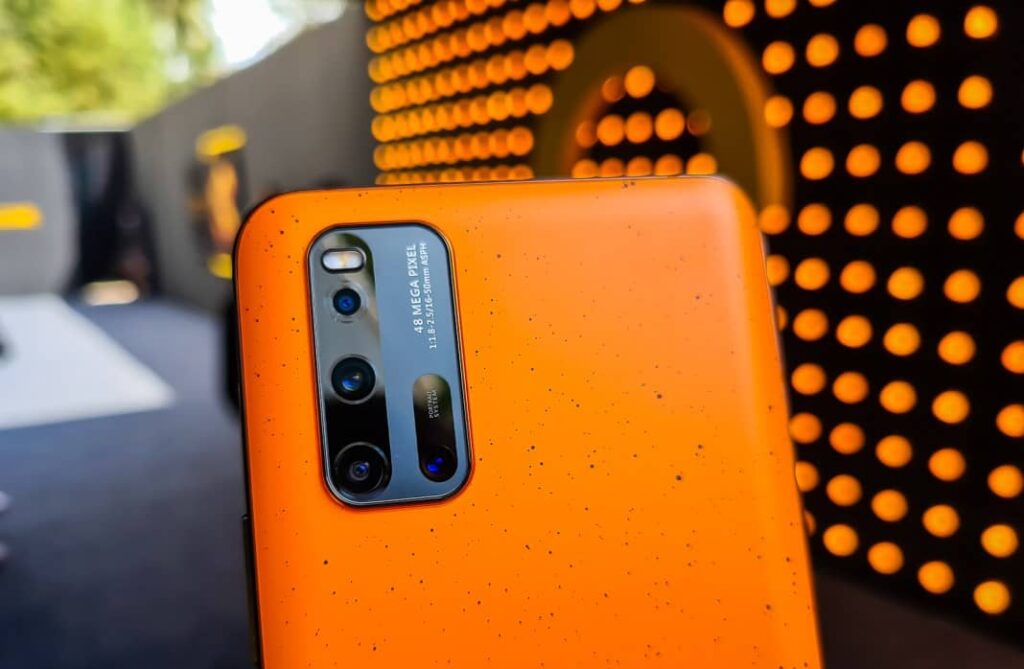 Dual "air triggers" surround the phone's right sides, allowing for a decent gaming experience. I've always been skeptical of gaming-related gimmicks, but the implementation here outperforms even the ROG Phone 2. When combined with the improved haptics, it results in a pretty enjoyable experience.
Iqoo 3 Display
The iQOO 3 5G has a 6.44-inch Super AMOLED display with an FHD+ resolution (2,400*1,080). iQOO goes with a little punch-hole carved out for the front camera and extremely thin bezels. The phone also supports HDR10+ and is ideal for content consumption. When compared to comparable displays in this price range, the iQOO shines out with remarkable levels of brightness, sharpness, and saturation.
The one drawback to an otherwise excellent display is that it is limited to a 60Hz refresh rate, which is a shame given that similarly priced devices such as the OnePlus 7T, OnePlus 7 Pro, Realme X2 Pro, and Realme X50 Pro all choose for a higher 90Hz refresh rate. The only thing preventing the iQOO 3 5G from being an ideal gaming smartphone is the lack of a high refresh rate display. It also features a touch sampling rate of 180Hz.
Iqoo 3 Performance
With a Qualcomm Snapdragon 865 CPU and 12 GB of LPDDR5 RAM, there's no point in discussing performance because it's excellent. If you want to see how the SD865 + 12 GB RAM combo compares to top-end phones with SD 855 and SD 855+, check out the table below.
The call quality is excellent, which is to be expected. The phone supports 5G, but for the time being, and presumably for the next few years, there is nothing you can do with it in India.
The main draw, as shown by those Monster Touch Buttons, is gaming. Speaking of which, while the buttons do function with the silicon casing on, I enjoyed gaming with the case removed because the buttons were more sensitive.
Iqoo 3 Software
The handset runs on iQOO UI, which is based on Android 10 and appears to be a more refined version of Vivo's FunTouchOS. The UI isn't cluttered with junk (unlike FunTouchOS), there's an app drawer option, the animations look fantastic, and there's a solid system-wide dark mode here. The overall software experience is nice, however the iQOO 3 5G suffers from the same problem as all Chinese flagship killers in that it is unable to balance the hardware and software experiences.
Iqoo 3 cameras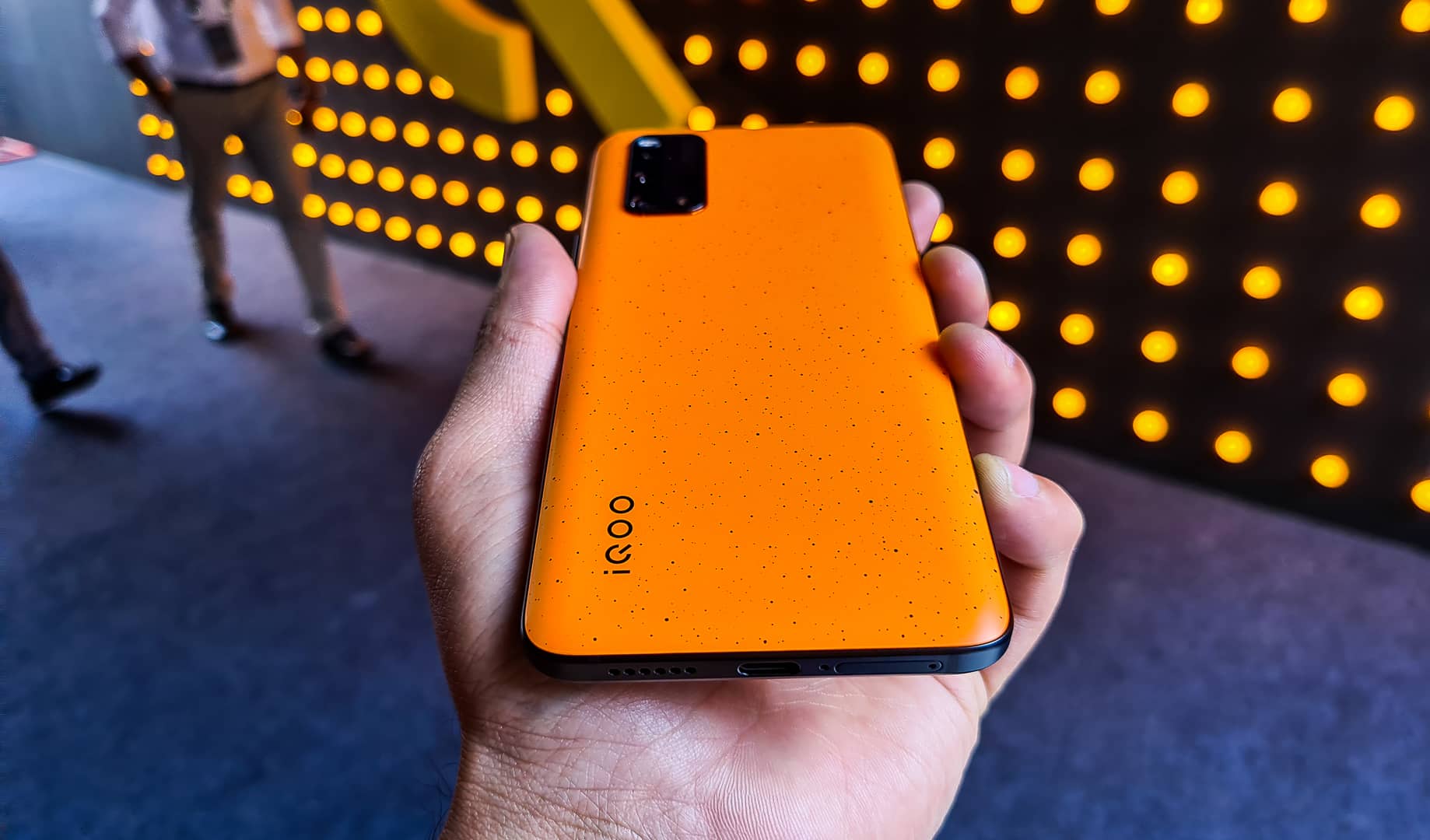 Listen, cameras are difficult to get right. I went in with minimal hopes, and the outcomes were, to say the least, contradictory. If all you do is look at photographs on your phone or share them on social media, the ultra-processed, over-sharpened photographs may appeal to you. However, when blown up on a huge screen, they simply fall apart. The photographs appear to be nice enough to look at at first glance, but the harsh processing utterly obliterates low-level detail.
While the HDR option does a good job of bringing out dynamic range, the implementation is harsh and unnatural to the eye. When shooting into light, it is common to create unsightly halos around the subject. Furthermore, portrait imaging on the Iqoo 3 can be hit or miss because the edge-detection algorithms aren't particularly good.
Despite Iqoo's claims, low-light photos were consistently dull and lacking in detail. Selfies, on the other hand, stand out since the phone captures true-to-life photographs with a good degree of detail and even lighting.
Iqoo 3 Audio
The iQOO 3 5G has a single mono downward-firing speaker for audio. The speaker grille's positioning makes it very easy to muffle while holding the phone. The device's headphone jack supports Hi-Res audio. The lack of dual speakers is a letdown, but iQOO does provide a pair of wired headphones in the box.
Also Read
Iqoo 3 Battery
The iQOO 3's 4,400 mAh battery is common in this segment, but the 55 W charger that comes with it is not. That charger is powerful enough to power most laptop computers nowadays.
There's also a capsule element near the USB-C end of the cable that iQOO claims is for comfort while charging and gaming. That rapid charger charges the iQOO 3 from 0 to 100% in less than 60 minutes.
With a battery this big, you can easily get through a day and a half of use with the phone. I could stretch this to two days if I used it sparingly. Gaming consumes a lot of battery power, which is to be anticipated.
I did notice that the phone gets pretty warm when charging, so keep it away from your head while sleeping and charging.
Verdict
The issue with the iQOO 3 5G is that it does not have one. Even at this pricing point, the camera experience could use a few tweaks and is lacklustre. However, the iQOO 3 delivers everything one would expect from a low-cost flagship. A competent camera setup in excellent lighting, flagship-grade performance, a bright AMOLED display, super-fast charging, and premium glass/metal build are all included. However, given that the iQOO 3 5G is the company's debut smartphone as an independent brand and only the second Snapdragon 865-powered device to come in India, it appears to be just about average. There's nothing special about this phone, and it certainly doesn't live up to the expectations.
It is, without a question, a good phone that provides fantastic value for money, but it lacks anything unique. And it feels like a letdown given that this was meant to be India's first 5G smartphone until Realme pulled the rug out from under iQOO.
Our iQOO 3 unit, which came with 12GB of RAM and 256GB of storage, had 5G connectivity. However, despite employing the Snapdragon 865 SoC, various iQOO 3 models do not enable 5G. Because 5G isn't yet available in India, getting the base iQOO 3 models without 5G shouldn't be a problem. However, it seems absurd given that the Realme X50 Pro has 5G connectivity across all variants.
Also Read