The Ryzen 7 4800H from AMD is a processor (CPU) that is available only on laptops. Its eight-core performance and multi-threading capabilities give it a lot of power, but it does not yet equal Intel's Processor's single-core performance. This CPU normally costs less, although it is not used in or on as many laptops.
AMD Ryzen 7 4800H review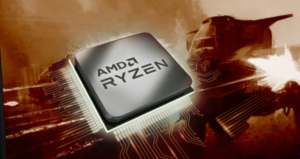 The AMD Ryzen 7 4800H is an incredibly powerful handheld CPU based on the Renoir architecture for gaming laptops. With a base clock of 2.9 GHz and it can be improved to up to 4.2 GHz, the 4800H has 8 cores and 16 threads. The chip is built on a TSMC 7 nm process based on the Zen 2 microarchitecture. Thanks to this modern development technique, AMD has an output per watt gain of 2x compared to the previous generation. Intel defines the TDP of this chip at 45 watts, but it can range from 35 to 54 watts and supports DDR4-3200 and Low Power LPDDR4-4266 RAM.
Also read- the best wired earphones under 500rs for gaming
AMD Ryzen 7 4800H Price
AMD Ryzen 7 4800H Specs
Processor Name
AMD Ryzen 7 4800H
CPU Family
AMD Ryzen "Renoir"
Number of Cores
Eight-core / 2 computing threads per core
CPU Clock Speed
2.9 – 4.2 GHz
Cache Size
12MB
Memory Support
DDR4 (3200 MHz max. speed)

LPDDR4 (4266 MHz max. speed)
Integrated Graphics
AMD Radeon Graphics
Power Consumption
45 Watts
Production Technology
7-nanometer
Typical Use
Gaming & high-performance laptops
Year of Release
2020
Also Read
RYZEN 4800H BENCHMARKS
The 4800H is 47 percent faster than the Intel Core i7-10875H and about 67 percent faster than the Core i7-9750H. With power limits tossed out the window, the only way Intel's H-series parts can get close is, but it can not equal the 4800H even at 90W with an 8-core Core i9-9880H; AMD's choice is still 15 percent faster
Ryzen 9 4900H VS Ryzen 7 4800H VS Ryzen 5 4600H
| | CPU Cores/ Threads | CPU Base Clock | CPU Boost Clock | GPU CUs | GPU Clock |
| --- | --- | --- | --- | --- | --- |
| Ryzen 9 4900H | 8/16 | 3.3GHz | 4.4GHz | 8 | 1750MHz |
| Ryzen 7 4800H | 8/16 | 2.9GHz | 4.2GHz | 7 | 1600MHz |
| Ryzen 5 4600H | 6/12 | 3.0GHz | 4.0GHz | 6 | 1500MHz |
Ryzen 7 4800H vs Core i7-10750H specs
| Category | AMD Ryzen 7 4800H | Intel Core i7-10750H |
| --- | --- | --- |
| Cores | 8 | 6 |
| Threads | 16 | 12 |
| Base clock | 2.9GHz | 2.6GHz |
| Boost clock | Up to 4.2GHz | Up to 5.0GHz |
| Cache | 12MB | 12MB |
| GPU | Radeon Vega 7 | Intel UHD Graphics 630 |
| Process | 7nm | 14nm |
| TDP | 45W | 45W |
| Overclocking | No | No |
Our best laptop picks-